Revenue Data
On the Revenue page of the Dashboard, you can view data on revenue or purchases over specific periods of time, or your app's total revenue or purchases.
Detailed Statistics Graph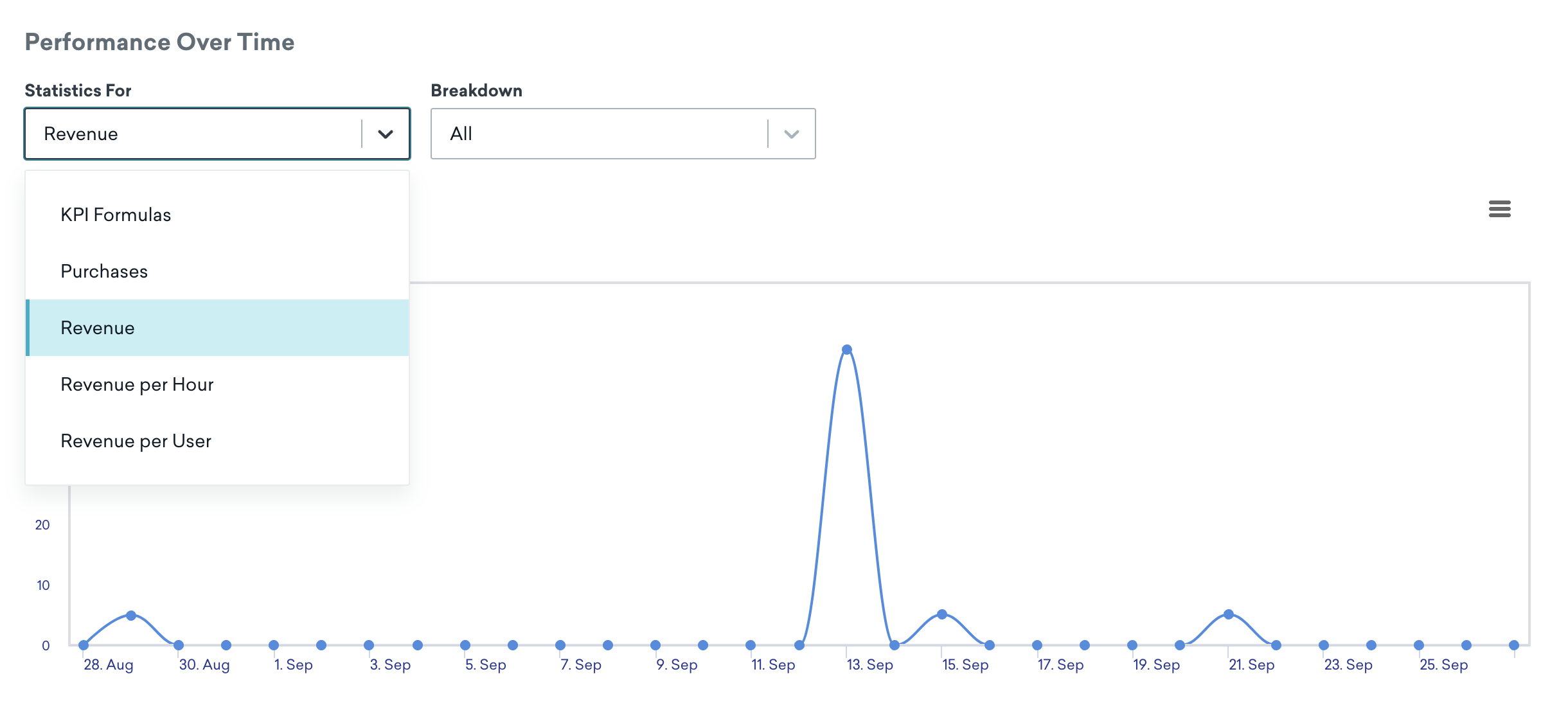 The following data can be accessed via the Detailed Statistics graph:
Revenue by Date

(Optional) Revenue for Different Segments
(Optional) Revenue for Different Products

Purchases by Date

(Optional) Purchases for Different Products

Revenue by Hour

(Optional) Hourly Revenue for Different Segments

Revenue per User
Total Revenue
You can view revenue statistics on a case-by-case basis on the Analytics pages for your campaigns. The Total Revenue statistic is generated from campaign recipients who have made a purchase within the campaign's primary conversion period.
tip:
For help with CSV and API exports, visit our troubleshooting article here.
Direct Revenue
You can view the following additional revenue metrics by generating a Campaign Comparison Report using the Report Builder:
These metrics are based on last-click attribution, which means that in order for revenue to be attributed to a campaign, that campaign must:
Be the last campaign the user clicked prior to purchasing, and
Be clicked by the user less than 3 days prior to purchasing.