Our Mission
---
We're passionate about forging connections between consumers and the brands they love
Built with the speed and breadth to empower marketers to harness their creativity, our customer engagement platform delivers relevant, cross-channel experiences at scale.
"From department-wide engagement discussions to daily case interactions, my colleagues have shown me the highest degree of support, empathy, and kindness. In short, when everyone around me is human, it's easy to be human."

---

Justin Tan

Associate Technical Support Representative at Braze

"Braze encourages me to think independently and run with my own initiatives. To try, to fail, to succeed, but most importantly to learn how to forge a brighter path."

---

Jennifer Cheng

Team Lead, Customer Success

"As a senior software engineer that's new to Braze, I've been amazed by the thoughtfulness and collaboration demonstrated by my colleagues. I'm excited to see our smart teams deliver products that no other company can."

---

Dejay Clayton

Senior Software Engineer, Product Engineering (Ingestion) at Braze
Our passion drives next-level performance
We're committed to setting new standards in customer engagement — through product, performance, strategic customer support, and thought leadership.
1,900+
Brands empowered by Braze in over 70 countries
2.2 trillion
Messages sent last year
5.5B+
Monthly active users
12 global offices
NYC, LON, SF, SG, CHI, TYO, ATX, BER, TOR, PAR, JKT, SYD
1600+
Global employees
We built Braze to power connections in the moments that matter
Domino's helps customers track their pizza delivery in real time
Venmo notifies customers they just got paid
Headspace reminds users it's time to meditate
Awards & Recognition
Founded with purpose, built with passion
Forged from a unique series of events, Braze CEO Bill Magnuson and CTO Jon Hyman participated in a 2011 hackathon that led to a chance meeting on a Manhattan street corner and a connection to their third cofounder, Mark Ghermezian.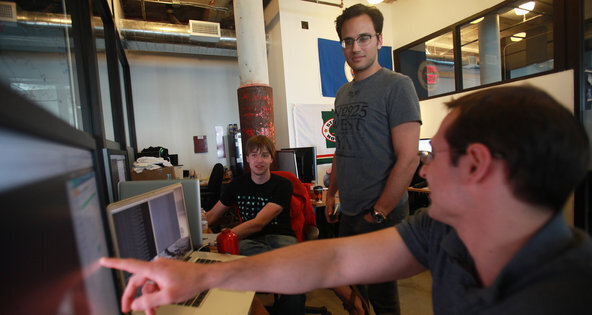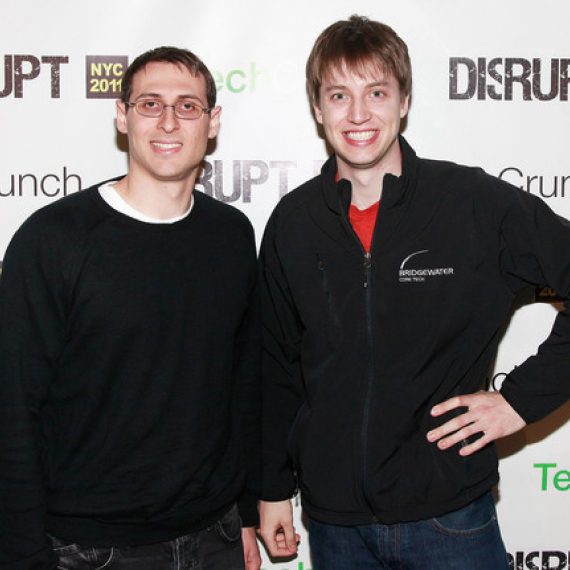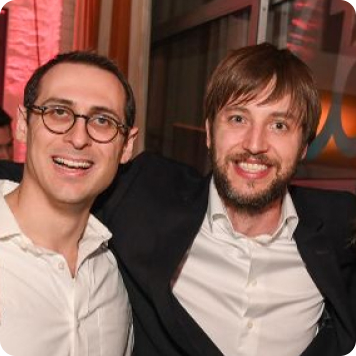 2011
Won TechCrunch Disrupt Hackathon
2012
Introduced email, iOS SDK
2013
Raised $7.6M Series A, Introduced Android SDK, Opened SF office, 50+ global employees
2014
Raised $15M Series B
2015
Introduced API, action & time-based campaigns, and webhooks
2016
Raised $20M Series C, Opened London office, 100+ global employees
2017
Named leader in Forrester Mobile Engagement Automation Wave
2018
Raised $80M Series E, Introduced Alloys Partners Program, Opened Singapore office, 200+ global employees
2019
Reached $100M ARR, 400+ global employees
2020
Named a leader in Forrester Mobile Engagement Automation Wave, Opened Chicago and Tokyo offices, Included in Forbes Cloud 100
2021
Became a publicly traded company on Nasdaq, Opened Berlin office, hit $200M in ARR, named a leader in The Forrester Wave, hit 1000+ global employees
2022
Expanded global presence into Toronto, opened Paris office, reached $300M ARR, 2nd year participating in Tech for Black Founders (totaling 22 grant recipients), Ranked #1 by Fortune's Best Workplace in NYC
2023
Surpassed $400M

Annual recurring revenue

3rd Annual

Global Customer Engagement Review report
Our people make it possible
Delivering a world-class product means building and supporting a world-class team.
Join us and be part of what makes Braze special
Leadership
Bill Magnuson
CEO and Cofounder
Bill is a cycling commuter and loves adventure. Born and raised in Minnesota, but more recently a New Yorker for 10+ years, Bill is equally at home in the city and on the tundra.
Jon Hyman
CTO and Cofounder
Jon leads the charge on building technical systems and infrastructure. He's a Harvard alum who, in a past life, played guitar in a heavy metal band.
Isabelle Winkles
CFO
Isabelle leads the Finance and Revenue Operations Functions. She enjoys spending time with her family skiing in the winter and playing tennis in the summer.
Myles Kleeger
President and Chief Commercial Officer
Myles Kleeger is the President and Chief Commercial Officer of Braze. Myles brings 20+ years of experience in the marketing services and marketing technology industries. He focuses on leading the company's customer-facing GTM teams, including Sales, Customer Success, Global Support & Services, and Growth. Prior to his current role, Myles served as the President and Chief Customer Officer of Braze. Myles joined Braze in late 2014 from Salesforce, where he was Vice President of Strategic Sales for the Salesforce Marketing Cloud. Prior to joining Salesforce, via the acquisition of Buddy Media, an early New York SaaS darling that he helped grow through its successful exit, Myles built and led the digital marketing practice at Publicis Kaplan Thaler Group, a New York based advertising agency. There, he oversaw all digital and social media programs for a wide range of clients including Procter & Gamble, Wendy's, and Aflac. Myles holds a B.A. in Public Policy Studies from Duke University and an MBA in Finance from the NYU Stern School of Business.
Astha Malik
Chief Business Officer
Astha Malik is the Chief Business Officer of Braze. She has more than 20 years of experience building brands, driving innovation, and accelerating revenue growth. She joined Braze in June 2022 as Chief Marketing Officer. Prior to Braze, she served as Chief Operating Officer of VTEX. Throughout her career, she has also held leadership positions across a number of leading technology companies including Zendesk, Citrix, Sumo Logic, and PagerDuty. She enjoys taking impromptu family weekend trips within California and international trips to new destinations. She loves fashion, hiking, meditation, and all things Bollywood.
Kevin Wang
Chief Product Officer
Kevin leads the definition of the product roadmap and R&D efforts, in addition to managing and scaling the Product Management and Product Design teams. After joining Braze as a software engineer in 2012, he helped to build the first product sold to customers and the early engineering team.
Brian Wheeler
SVP of Engineering
Brian Wheeler has served in various engineering roles at Braze for over 10 years. He has served as the SVP of Engineering since 2021 and previously held titles including VP of Product Engineering, Director of Mobile Engineering, and Engineer. Wheeler received his B.S. in Computer Science from the Massachusetts Institute of Technology. He enjoys spending time with his family, painting, music, and reading about management.
Priyanka Singh
Chief People Officer
Priyanka Singh is the Chief People Officer of Braze. She has nearly 20 years of experience in human resources leadership roles and joined Braze after serving as the Chief People Officer at Compass, a real estate technology company. Prior to Compass, Singh spent over ten years at premier asset management firm Bridgewater Associates where she most recently held the position of Chief of Staff to Co-CEO. As Chief People Officer at Braze, Singh oversees all areas of human resources, including acquisition and retention, learning and development, people operations, total rewards, and workplace experience. She also accelerates the company's commitment to championing diversity and inclusion initiatives to create a culture where everyone can take their seat at the table.
Susan Wiseman
General Counsel
Susan works across departments to reduce and prevent corporate risk. She's known for throwing AMAZING dinner parties.
Pankaj Malik
Chief Accounting Officer
Pankaj draws from over 20 years of experience to lead our Accounting and Financial Reporting teams. An enthusiastic fan of soccer and golf, he also enjoys quality time with his family and exploring global cultures by way of their cuisine.
Board of Directors
Bill Magnuson
Chairman, Chief Executive Officer, and Cofounder
Bill Magnuson has served as our Chief Executive Officer since January 2017 and as a member of our board of directors since August 2014. He previously served as our Chief Technology Officer from July 2011 to December 2016.
Neeraj Agrawal
Neeraj Agrawal has served as a member of our board of directors since April 2016. He is a General Partner of Battery Ventures, a venture capital firm, where he has worked since August 2000. He was previously a member of the boards of directors of Bazaarvoice, Inc., Coupa Software Incorporated, Marketo, Inc. and Wayfair, Inc. Mr. Agrawal received his B.S. in Computer Science from Cornell University and his M.B.A. from the Harvard Business School.
Phillip Fernandez
Phillip M. Fernandez has served as a member of our board of directors since May 2019. In 2016, he retired from Marketo, Inc., a marketing software company, where he served as Chairman and Chief Executive Officer, since co-founding the company in 2006. Prior to founding Marketo, Mr. Fernandez was President and Chief Operating Officer of Epiphany, Inc., a marketing software company, and before that, was Chief Operating Officer of Red Brick Systems Inc., a relational database software company. Mr. Fernandez received his B.A. in History from Stanford University.
Tara Levy
Tara Levy has served as a member of our board of directors since January 2020. Ms. Levy is currently the Vice President of the Americas for YouTube. Ms. Levy also served as the Vice President of Agency and Brand Solutions for Google, Inc. from 2014 to 2021. Prior to Google, Ms. Levy was the President of Visible World, a media and marketing technology company acquired by Comcast, Inc. Ms. Levy has served as a director of Bloomin' Brands, Inc. since July 2013. She is the Chair of the Board of Directors of the American Advertising Federation and a member of the Executive Committee and Board of Directors of the Ad Council. Ms. Levy received her M.B.A. and B.A. from Harvard University.
David Obstler
David Obstler has served as a member of our board of directors since May 2021. Mr. Obstler is the Chief Financial Officer of Datadog, Inc., a position he has held since November 2018. Prior that, Mr. Obstler held Chief Financial Officer positions at a number of other companies, including TravelClick, Inc., a hospitality technology company, where he served from September 2014 to October 2018; OpenLink Financial LLC, a financial services software provider, where he served from November 2012 to July 2014; MSCI Inc., a financial index and investment management software company, where he served from June 2010 to September 2012; and Risk Metrics Group, Inc., a risk management and corporate governance service provider, where he served from January 2005 to June 2010. Earlier in his career, Mr. Obstler held various investment banking positions at J.P. Morgan, Lehman Brothers and Goldman Sachs. Mr. Obstler received his M.B.A. from Harvard Business School and his B.A. from Yale University.
Doug Pepper
Doug Pepper has served as a member of our board of directors since August 2014. He is a General Partner at ICONIQ Capital, an investment and venture capital firm, where he has worked since August 2019. Before that, Mr. Pepper served as Managing Director at Shasta Ventures from February 2016 to August 2019. He serves as a director of a number of private technology companies. Mr. Pepper received his M.B.A. from Stanford University and his B.A. from Dartmouth College.
Fernando Machado
Fernando Machado has served as a member of our board of directors since April 2023. He is the Global Chief Marketing Officer of NotCo. Prior to NotCo, he was the chief marketing officer at Activision Blizzard where he was responsible for the marketing initiatives of some of the most exciting titles in the gaming industry. Preceding his time at Activision Blizzard, Mr. Machado served as CMO at Restaurant Brands International (RBI) overseeing brands like Burger King, Popeyes, and Tim Hortons. Before RBI, he worked for 18 years at Unilever, where he climbed the ranks by working on different product categories and brands. Mr. Machado holds a long list of industry accolades, including being named to Forbes World's Most Influential CMOs List in 2020, 2021 and 2022. Mr. Machado holds a BA in Mechanical Engineering from UNICAMP (Brazil) and MBA from INSEAD (France).