Braze for Engineering
---
Save time and resources with the most flexible customer engagement platform for data activation
---
Simplify Data Integration
Accelerate time-to-value with the flexible customer engagement platform that connects directly to your data warehouse, integrates with your existing software, and allows marketers to self-serve post-integration so you can build what matters.

Connect to your data warehouse: Sync nested customer attributes, events, purchases, predictive data, and more directly from your source of truth in a matter of clicks.

Tap into multiple integrations: Easily collect customer data using modern SDKs, robust APIs, and 100+ turnkey technology partner integrations.

Create a data flywheel: Programmatically stream real-time campaign performance, customer behaviors, cross-channel interactions, and more back to your tech stack.
Focus on Building What Matters
Bring your innovative ideas to life fast with a solution that is simple enough to manage independently and flexible enough to handle any customer engagement use case.

Ensure data freshness: Immediately update customer profiles, segments, trigger criteria, and conversions using a patented real-time, event-based stream processing architecture.

Build a complete data foundation: Allow marketers to build precise audiences and create more relevant experiences by marrying real-time and historical (noSQL and SQL) customer data with product catalog information and cross-channel interactions.

Activate data in messaging: Dynamically embed personalized content, computed values, product catalog data, and more into any message on any channel at send time.
Maintain Performance at Scale
Reliably send messages that add real value, no matter the size of your customer base, message volume, or send times.
Reach customers at any scale: Braze is designed to handle any global scale, ensuring you can send communications to your entire customer base at a moment's notice or plan a series of messages at the busiest time of the year.

Handle performance with rate limiting and throttling: Control the number of users who enter a given customer journey and are sent certain messages to prevent overloading internal servers.
Braze allows us to scale up near-instantaneously to successfully process even our largest campaigns.
---
Rick Faulkner
Senior Software Engineer, Quizlet
See How Brands Activate Data Efficiently With Braze
Data Integration Guide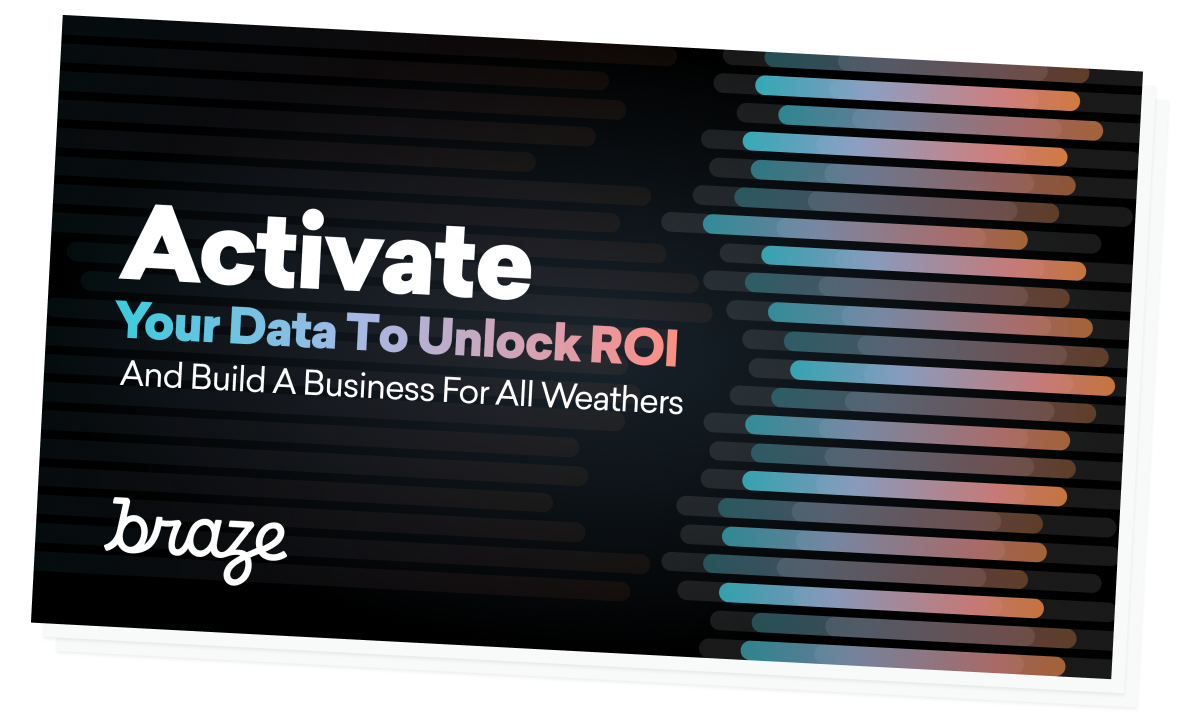 Learn how your marketing and technical teams can meet this challenge head on and activate your data to drive revenue, reduce costs, decrease tech debt, while improving operational efficiencies across your organization.
Building Braze
Our Product, Design, and Engineering teams share how they built the Braze platform from the ground up.
See All Posts