Push Time to Live Settings
This tab, in the Manage App Group section of your account, enables you to control the delivery attempt duration for offline devices. That is to say, if a user's device is offline when your campaign sends, Braze will attempt to deliver the message up to your set time on this page.
By default, Braze sets this at a maximum of 28 days.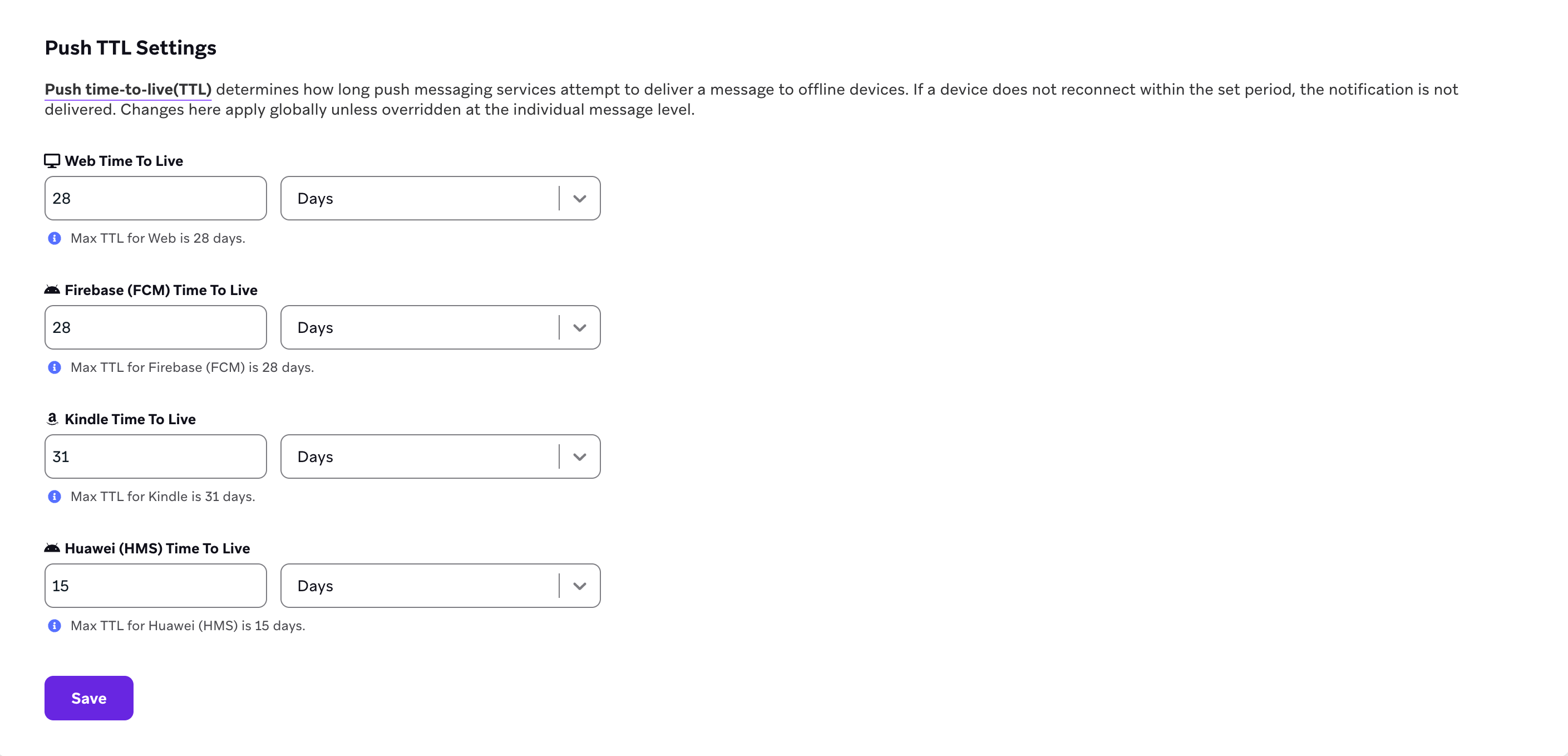 tip:
Remember to save before you leave the page!