Language settings
This article describes how to change the language the Braze dashboard appears in.
Change your dashboard language settings
The Braze dashboard is available in multiple languages. You can change the display language to your preferred language at any time.
In the global header, click .
Choose your language from the list.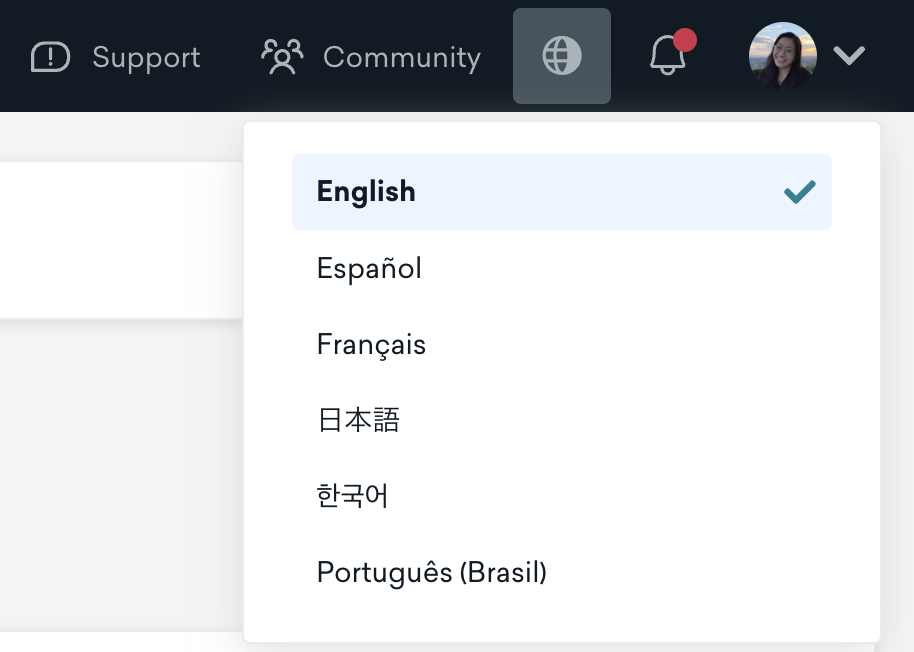 It may take a few moments for the dashboard to reload.
Supported languages
You can select from the following supported languages:
English
Japanese (日本語)
French (Français)
Korean (한국어)