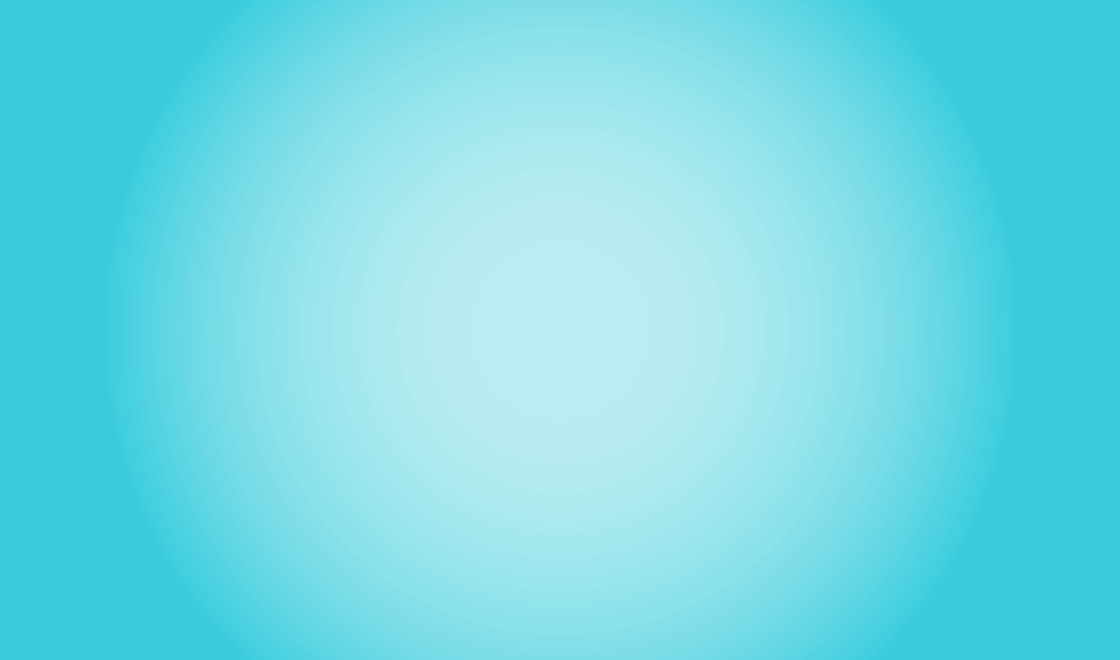 Customer Engagement
---
Beyond Points and Punch Cards: How to Win in the New Age of Loyalty
By
Rachel Abzug
May 10, 2019
In the retail industry, the loyalty paradox is more prevalent than ever. As the number of loyalty programs continues to rise, only a select few actually succeed in engaging customers. To bridge this gap, loyalty can no longer be treated as a transactional utility, but rather an ecosystem of compelling, seamless experiences and humanized interactions between brand and customer that transcend content, device, or touchpoint.
THE LOYALTY ENGAGEMENT GAP
Loyalty has long been an incremental growth driver for retail brands. However, in recent years as companies face the twin challenges of product commoditization amidst low-growth markets, the importance of engaged customers has risen exponentially. As a result, more and more brands are turning to loyalty programs to win and retain customers. In fact, according to Allied Market Research, loyalty program investment is expected to grow significantly and reach $6.95 billion by 2023.
Given that acquiring a new customer can cost up to 25 times more than retaining an existing one, it's no surprise brands are doubling down on their loyalty efforts. In a recent Forrester study, 46% of brands said that increasing revenue from existing customers is their number one priority this year.
However, as the number of loyalty programs rise, industry data reveals a stark engagement gap between participation and where consumers ultimately dedicate their attention and dollars. According to a recent eMarketer report, only 20% of respondents said they preferred to shop at stores where they can earn rewards and only 16% of respondents said a loyalty program would motivate them to switch to a different brand or store.
For every brand like Sephora that seems to get loyalty right, countless others are missing the mark and bearing the cost of lost customers, unrealized revenues, and sunk acquisition investments.
LOYALTY + THE CUSTOMER JOURNEY: TWO SIDES OF THE SAME COIN
Retailers have often viewed loyalty as something of an afterthought and still look to stale catch-all rewards like points and discounts to engage customers. But this antiquated, sales-centric approach to loyalty continues to fall short and can even alienate customers.
As companies have access to more and more data, consumers expect brands to deliver more personalized, meaningful value and as a result the stakes are higher than ever to get loyalty right. A Capgemini survey found that 75% of respondents who identified as highly loyal to a particular retailer expected that brand to deliver a differentiated shopping experience superior to that of a less engaged customer.
Technological acceleration, mobile ubiquity, and analysis paralysis define the digital-age shopping experience, as consumers forgo routine and overwhelmingly opt for the product or service that is most convenient at the moment of purchase. In order to excel in loyalty, retailers must recognize the growing complexity of the customer journey and that the definition of loyalty itself is evolving away from rewards-based redemption programs towards custom brand experiences and meaningful interactions.
CRACKING THE NEW LOYALTY CODE
The majority of retail brands continue to promote loyalty through siloed, promotional channels that do not speak to one another, making it impossible for brands to reward their most engaged customer base. According to Forrester's recent Global State of Customer Loyalty Report, only 20% of companies surveyed agreed they have the technology framework and data integrations in place to properly deliver the elevated experience that loyal customers expect.
Before retail brands can forge meaningful, long-term relationships with customers, they must first get the customer journey right—and in that equation, loyalty and customer experience (CX) have become inextricably linked. In order to survive and thrive, retailers must treat and prioritize loyalty as a strategic initiative that encompasses the entire end-to-end customer journey. Accordingly, no matter how alluring the loyalty scheme, it will end up falling short on its purpose to drive deeper customer relationships without a strong CX framework in place.
As the customer landscape grows more fragmented, the age-old mission of reaching the right person with the right message at the right time will only become more challenging—and more lucrative, if well executed. Integrating these two disciplines (CX and loyalty) is not only table stakes for success today, but it is the key to unlocking greater returns on investments in both areas.
Closing the gap between initial adoption and ongoing customer engagement is well within reach for retailers willing to rethink loyalty programs as part of a holistic customer experience strategy. A customer-centric approach underpinned with data agility and a more human mindset will yield both short- and long-term returns.
FIVE RULES FOR CLOSING THE LOYALTY ENGAGEMENT GAP
Faced with a rapidly changing customer landscape, retailers can find it difficult to know where to start, or how to adapt their loyalty efforts as new challenges and opportunities arise. Based on experience working with top retailers and proprietary data on customer engagement trends, Braze has compiled five rules to bridge the loyalty engagement gap.
1. Institute measurement processes to develop a 360-degree view of your customer.

The first step in improving brand engagement efforts is to measure and analyze the current behaviors and preferences of your customers. Bridging loyalty and CX initiatives creates a unified view of the customer that synthesizes historical, real-time, and predictive data, helping retailers make more customer-centric decisions. With more than 35% of consumers consulting four or more touch points before purchase (up from just 13% in five years' time), embracing a holistic POV helps future-proof your customer relationships, lowering the risk that you'll be caught off guard by an emerging platform, device, or consumer trend.

2. Collaborate across departments to fulfill omnichannel expectations.

Consumers don't view experiences in silos and expect a consistent and seamless purchase journey no matter where, how, or when they might want to interact with your brand. This new omnichannel mindset requires that retailers similarly break through the boundaries dividing traditional silos like mobile and email, or loyalty and CRM, ensuring that everyone is working in concert towards the same customer-driven goals. In the Braze Brand Humanity Index, a recent study commissioned by Forrester Consulting on behalf of Braze, consumers reported greater loyalty to brands that treat them in a "considerate" way ("communicates with me using preferred contact method").
3. Use personalization, and use it thoughtfully.

We also know from the Braze Brand Humanity Index that customers want to feel like brands know what is important to them. That's not just a nice-to-have—it's table stakes. The vast majority of consumers now expect such specialized touches. In fact, Research from Braze shows that using personalization tools like dynamic content or liquid logic can result in as much as a 119% lift in mobile push open rates and 28% lift in email open rates. While 90% of marketers believe they provide personalized experiences, only 40% of consumers agree—an indicator, perhaps, that traditional batch-and-blast loyalty messaging has become stale and impersonal. With the right tools at your disposal, personalization can go far beyond segmentation. Rule of thumb: if you're asking customers for data, make sure you use it to reduce friction and enhance the experience, from product discovery through purchase and beyond.
4. Leverage location and other contextual data to spur meaningful customer interactions.

With consumers' screens packed with branded apps and content streams, retailers need to invoke a sense of urgency and relevance to break through the noise and spark engagement. Technology that enables retailers to engage with customers using real-time data like device type, weather, location, and more—allows brands to reach customers at the most relevant times and places, and drive meaningful actions as a result. Research from Braze shows that contextual (or action-based) messaging can drive a 331% lift in engagement over basic time-based messages. Ideally, these proactive engagements circumvent competitors entirely by encouraging new consumer behaviors, such as Starbucks' periodic happy hour deals, or the geo-specific push notifications that Urban Outfitters and Dunkin' Donuts have deployed to engage consumers cooped up at home during massive blizzards.

5. Embrace machine learning and AI to personalize experiences at scale.
When it comes to effective marketing, context is everything. Even the most customized offers and discounts matter little if they aren't delivered at the right time and place. But in order to achieve true one-to-one marketing, retailers must partner with technology companies that can leverage machine learning to personalize experiences at scale. Through its collaboration with Braze, online retailer Overstock.com personalized its web landing pages and email messages, tailoring content for each user based on their perceived intent, previous purchases, referral source, and other contextual cues. The result has been double-digit increases in open rates, with the highest lifts coming from "non-engaged" customers who had not opened an email or message in the previous 30 days.

Anything else?
Ready to learn more about the future of retail? Check out Braze and Wakefield's "The Future of Retail" data report for exclusive insights into top trends impacting shopper behavior and the overall retail industry today.
---
Rachel Abzug
Rachel is a digital transformation evangelist and passionate problem solver who has spent the last 11+ years partnering with some of the biggest retail and consumer goods brands in the world. Rachel loves understanding the ins and outs of a business and uncovering opportunities for brands to transform and drive growth using innovative technology. Outside the office, you can find her hiking with her dog Sox, cycling, and exploring sunny Los Angeles, where she recently moved.