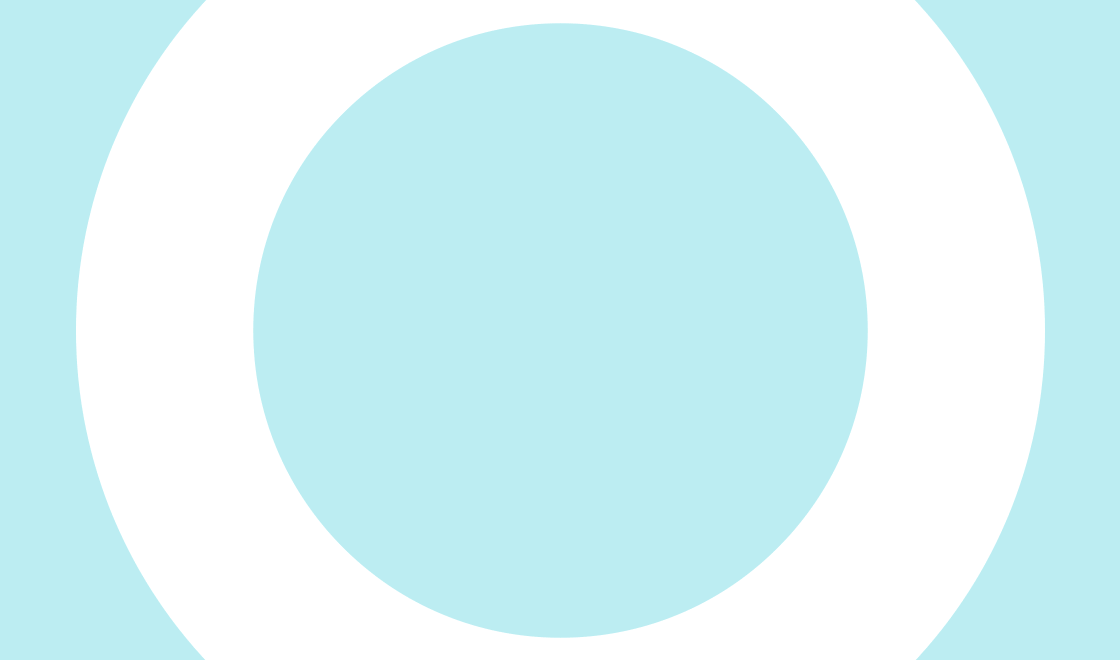 Braze Alloys
---
Tying It All Together: How Agencies Help Orchestrate Brilliant Marketing Experiences
By
Dave Goldstein
Apr 16, 2019
For most companies, effective customer engagement doesn't just happen. Before you can really understand, reach, engage, or retain members of your customer base, there's a lot that you need. Time. Money. Focus. Strategy. And the technology to put that strategy into practice.
It's possible for brands to lean exclusively on an in-house team or teams to develop a successful customer engagement strategy and execute on it. But as digital customer engagement efforts become increasingly central to how companies build long-term loyalty and drive stronger revenue, we're seeing many companies—from startups to enterprise brands—lean on agencies to ensure that they're doing things right.
What can an agency do to help brands carry out more effective customer engagement?
Not every brand will benefit from taking advantage of an agency, and even those that would benefit may not need the same kinds of support or the same services. To understand whether leveraging a particular agency will help move the needle on your customer engagement goals, you first need to understand (1) what those goals are and (2) what value you can expect a given agency to provide for your brand.
To explore the ins-and-outs of how agencies can help brands to master the strategy, execution, and iteration that make brilliant customer experiences possible, we spoke to representatives from four forward-looking agencies:
And while these thought leaders all have different roles and work for agencies with different structures and different areas of focus, their insights nonetheless identified five key places where agencies can help make a difference for their clients' customer engagement efforts. Let's take a look.
1. Agencies can set brands up for success with the right technologies (and the right strategies)
In today's fast-moving, digital-first world, understanding how to engage your customers and what technologies and solutions you need to do that effectively is key to your brand's long-term success. But many brands—enterprise and digital-first alike—lack the kind of nuanced understanding needed to make smart choices when building out a modern marketing strategy and the kind of technology ecosystem that can support it. For companies like this, moving ahead without consulting an agency can lead to a lot of wasted time and money, and potentially put them at a strategic disadvantage.
According to Rosengren, a successful strategy "starts with understanding what success means. Putting that down on paper and defining the key performance indicators (KPIs) that track progress toward success." BrightWave helps clients keep those target KPIs "in the back of their heads as we work through prioritizing what's next, what it's going to look like [and what] the strategy [is] behind it."
Agencies can bring that kind of understanding and strategic clarity. At Laughlin Constable, Hauptle begins by putting together a matrix laying out what marketing technologies make sense for a client, based on their specific needs. That gives clients "transparency into why we picked a marketing platform," she said, and helps them "feel like they've come along the journey with us and helped us get to that answer."
For Prolific Interactive, which specializes in both building out mobile apps for brands and giving them the tools and strategies they need to keep their customer retention rates high, the focus is "on making that [marketing technology] stack really valuable. So, if we're using Braze, for example, we'll build up the email plan, we'll build out the push plan—we'll build out both journeys based on [the] different customer segments that we've identified in the planning phases. Build those up, automate them as much as possible, and then figure out what the next growth strategy is," Harnisch said. In some cases, "we'll be looking into something like [analytics platforms] Amplitude or Mixpanel and identifying where are the pain points, where are the opportunities, what are each of these people using, what features are people using the least."
2. Agencies can serve as the connective tissue between your brand's disparate teams
Great customer engagement takes teamwork. Whether it's between different members of a cross-functional growth team or across a range of different internal departments, effective collaboration is an essential element of a successful customer engagement program. Unfortunately, significant organizational and data silos are still very common for most brands, especially in the enterprise, making it hard for them to align internally when it comes to customer engagement and other related priorities without the assistance of an agency.
That said, different companies will have different challenges when it comes to collaboration. R/GA's Steven Moy has found that "generally speaking, some of the more progressive, digitally native companies...already have a more integrated approach." Fortune 500 companies and other big enterprise brands, on the other hand, "create scale over tens, hundreds of years, they've become more functionally focused…[and] have a media department, a marketing department, even a digital department" that need to find ways to work together effectively. At R/GA, Moy explained, "we have to become the connective tissue, to get them all aligned."
Laughlin Constable prioritizes getting "all of the internal stakeholders for the client to, frankly, just talk to each other about what their hopes and dreams and aspirations are for projects," Brienza said. "It allows us to provide a more unified and integrated recommendation for them, but, more importantly for the client, what it does is it allows each stakeholders to hear real-time what somebody else is saying. And oftentimes, there is a shared vision—they just never talked to each other about. And there are also times where they have different opinions, but they can work it out in those discussions. The vast majority of the time, they leave on the same page." But, he warned, "if you don't have those conversations early on, you end up having to have them later on in the project where it's much more costly to address."
3. Agencies bring in outside expertise...and an objective eye
One of the hardest things for brands to achieve is objectivity when it comes to the work they're carrying out. It's normal to become emotionally invested, but that can sometimes blind you to issues as they arise, or cause you to miss key opportunities that are outside of your usual way of thinking. Agencies can provide that additional perspective.
Clients are "in their brands every single day, and it can narrow their sights sometimes into what's going on in your category, why your competitors are beating you, and you can have a biased sense. It's not any fault of theirs," Hauptle said, but it does call for an outside perspective to validate or poke holes in their assumptions. "I think it's a great compliment when a client says, 'This creative idea, we could never have thought of it in-house, because we don't have that breadth of different industry perspectives and knowledge.' We're working on different brands every day, so something you learn on one brand…[can end] up being really valuable" for other ones.
Similarly, because agencies are built to help a wide range of brands with their customer-related needs, they often have experts on staff who can help plug holes for brands who are embarking on a new marketing strategy. BrightWave has found that one major "challenge for most marketers is client-side hiring…[and] having the depth and breadth of email and eCRM specialists on staff—whether it's a designer or a coder or a strategist or a platform specialist. It's really hard to find a single person that's good at all those things, or a couple people that are great and passionate at all those things," Rosengren noted. "With BrightWave, they can find a specialist agency that goes deep in expertise across a range of roles into a space that's become more and more important. The time it takes to sign an agreement or SoW [statement of work] is really how long it takes to get a full team of experts in a very specialized craft and channel."
"If a company is looking to inject themselves with that expertise on day none and get a fully dedicated, cross-functional team, which is how Prolific works, they can come to us and we can just provide that," Harnish said. "So, if they want or need two product managers, four designers, a team of iOS engineers, a team of Android engineers, an analyst, and two growth managers to build out the whole mobile side of their business from scratch, that's something we could spin up in a matter of weeks, where it would take them theoretically months or even a year to build that in-house."
4. Agencies help orchestrate relevant, coherent brand experiences across channels and touch points
We've seen technology make it possible for brands to speak with a consistent voice and provide a coherent, personalized brand experience to their customers across a diverse array of digital touchpoints—but, too often, marketing, growth, and engagement teams fall short when trying to make this a reality. The right agency can help provide guidance about how to take this aspirational goal and make it a reality for clients and their customers.
"If I interact with [your] brand, you should know who I am at every single touch point," Moy argued. "You need to put the customer or consumer at the center of what you do. The end-to-end customer journey [is becoming] more and more appropriate for even enterprise...at the highest level, you need to understand the whole journey that a customer interacts with from the communication side of the house...you need to map it all out." He noted, "When I buy something, interact with you, when I contact your customer care department, I will expect you to know who am because of Amazon training us...these tech-led disruptors of the field, you know, they already trained us that way, so it's no longer acceptable if you don't understand" each customer's holistic experience of your brand.
Prolific has found that "once you have those customers, that's when you want to focus on nurturing the relationship with them, focusing on engaging them, keeping them interested and turning them into a long-term customer with high LTV [lifetime value]." According to Harnisch, "You do that by really cultivating and personalizing that experience and making it as much of a one-to-one experience as possible...leveraging email and push notifications, in-app messaging; creating that personalized experience, tying them to the broader experience of the brand, whether that's retail [or] whether that's a spin studio. It all comes back to the same fundamentals." The right agency should have the experience and insights that allow them to partner "with a brand to figure out what that engagement or loyalty and retention experience and strategy is right for the customer. We can bring that to life and then run with it," Harnisch explained.
For BrightWave, one of their biggest priorities is helping clients understand actions and interactions customers "are experiencing within the brand's digital space, activity that they're performing on your website, on your app, in a brick-and-mortar location—purchasing, not purchasing, viewing," Rosengren said. And then "taking all those customer data points and mapping moments where we could intersect in the customer journey, whether it's with an email, whether it's a push notification, whether it's a display banner popping up on their fifth visit to the website. The messaging orchestration between the customer's experience and brand messaging, that's what we think about. We help first by defining that customer journey and then finding [ways]...to generate that new and meaningful engagement points, ultimately driving conversion, loyalty and advocacy."
5. Agencies support speed-to-market and smart iteration for brands' campaigns and activations
Everybody wants the brand experiences they provide customers to be best-in-class. But sometimes that perfect-focused mindset can be an impediment to actually achieving top-flight outcomes—in part, because it can lead brands to slow down what they're doing, rather than going live with a workable prototype that can be optimized and iterated over time. Agencies can play a key role in helping companies to move fast, by providing guidance about when a campaign has truly reached minimum viable product status and is ready to ship, and by helping marketers and other stakeholders to embrace a culture of ongoing improvement.
According to Moy, speed is a key differentiator for R/GA when it comes to helping their clients build strategies and orchestrate campaigns. Because R/GA is "rooted in an open office, integrated team...typically, we have a strategist, data scientist, technologist, creative, and design [expert] combined [in a single team]. And then we move at a fast pace typically because we're so accustomed to it. I think pace is one thing that all our enterprise clients need to adjust to, but it's [usually a] very quick adoption." And by "using this type of very rapid cycle," R/GA is able to "quickly prototype" and then launch a given campaign "into either beta or selected markets [so] we can try and learn from it. And then when you get to the right solution, you can scale it globally or nationally." That's important because of how quickly technology and customer expectations can shift. "I'd rather you have a minimum viable product [MVP] that can be launched in months that you can learn from," Moy argued, "than [something] built perfectly, that took four years."
According to Rosengren, in "a lot of the marketing world, you launch [something] and you forget about it. It's done, you're onto the next thing…[but] people are coming into that funnel every day and getting that message. You may have designed it three years ago, and they're still getting it." At BrightWave, "we're constantly analyzing and optimizing the marketing automations we've developed...we don't just build it, launch it, and forget about it," Rosengren said. "We look at the numbers, we see what customers are telling us with their digital behavior. Then we may launch a new evolution of it through iterative testing on creative, on content, on cadence, on frequency."
Final Thoughts
We're more than a decade out from the launch of the first iPhone and the rise of mobile and a whole host of other connected technologies—but the impact of that shift is still being felt by brands around the globe. While digital transformation can be disruptive to companies and even whole industries, it's also made it possible for brands to establish the kind of strong, sustainable customer relationships that will allow them to rise above the competition.
The path to that outcome is different for every brand. For some, getting where they need to go will be easier with a trusted agency partner as a guide. To learn more about how agencies are embracing technology to fuel creativity and set their clients apart with more engaging and valuable customer experiences, check out our look at the intersection of creativity and technology in modern marketing.
---
Dave Goldstein
Dave traverses the globe evangelizing Braze at every stop. Always on the go with his mobile device at arm's length, Dave's an avid proponent of great engagement marketing on mobile. When not working in the technology world, Dave is a husband and father, Brazilian Jiu-Jitsu practitioner, and Pit Bull rescue advocate.