Report
---
Personalization: The Key to Your Digital Transformation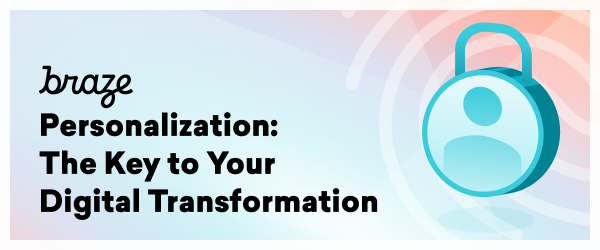 Tailored experiences are essential for brilliant customer engagement. Imagine a consumer receiving a message from a brand telling them about a better deal on an item they've just purchased. Brands can lose revenue and even customers from these sorts of bad digital experiences. But personalization done right can drive an average revenue uplift of 10-30%.
So, what does exceptional personalization look like, and how can you achieve it—even in an era of increased regulation around privacy? Let's explore how brands and technical teams can leverage a data-driven tech stack to stand out in a crowded messaging environment.

Download the guide to learn:
4 successful examples of personalization from brands like Pizza Hut and Bloom and Wild
3 ways for technical teams to build the right tech stack for better digital experiences
How personalization drives stronger business outcomes
When done right, personalization can deliver an average revenue uplift of 10-30%, support stronger customer relationships, and increase engagement with your brand.
---
Personalization: The Key to Your Digital Transformation
Trusted
Today's top global brands are sending tens of billions of messages per month to over 5.5+ billion monthly active users (MAU) with Braze.