#NoFilter: Braze on Security
The rise of mobile has made it possible for companies to understand and serve their audiences more effectively than ever before. But the nuanced customer data that makes those experiences possible also carries risk—especially for companies that aren't mindful of privacy and security concerns as they execute their marketing efforts. Make sure you're prepared with a little help from Braze Magazine. From GDPR to HIPAA, from PII to PHI, it's all in here!
17 Must-Knows About the EU's New General Data Protection Regulation (GDPR).
Personal Data vs. Protected Health Information vs. Personally Identifiable Information: Know the Difference!
HIPAA and Marketing: Get Up to Speed on the Ins-and-Outs!
How Braze and other global brands are tracking toward joining #TeamCompliant once GDPR takes effect in May.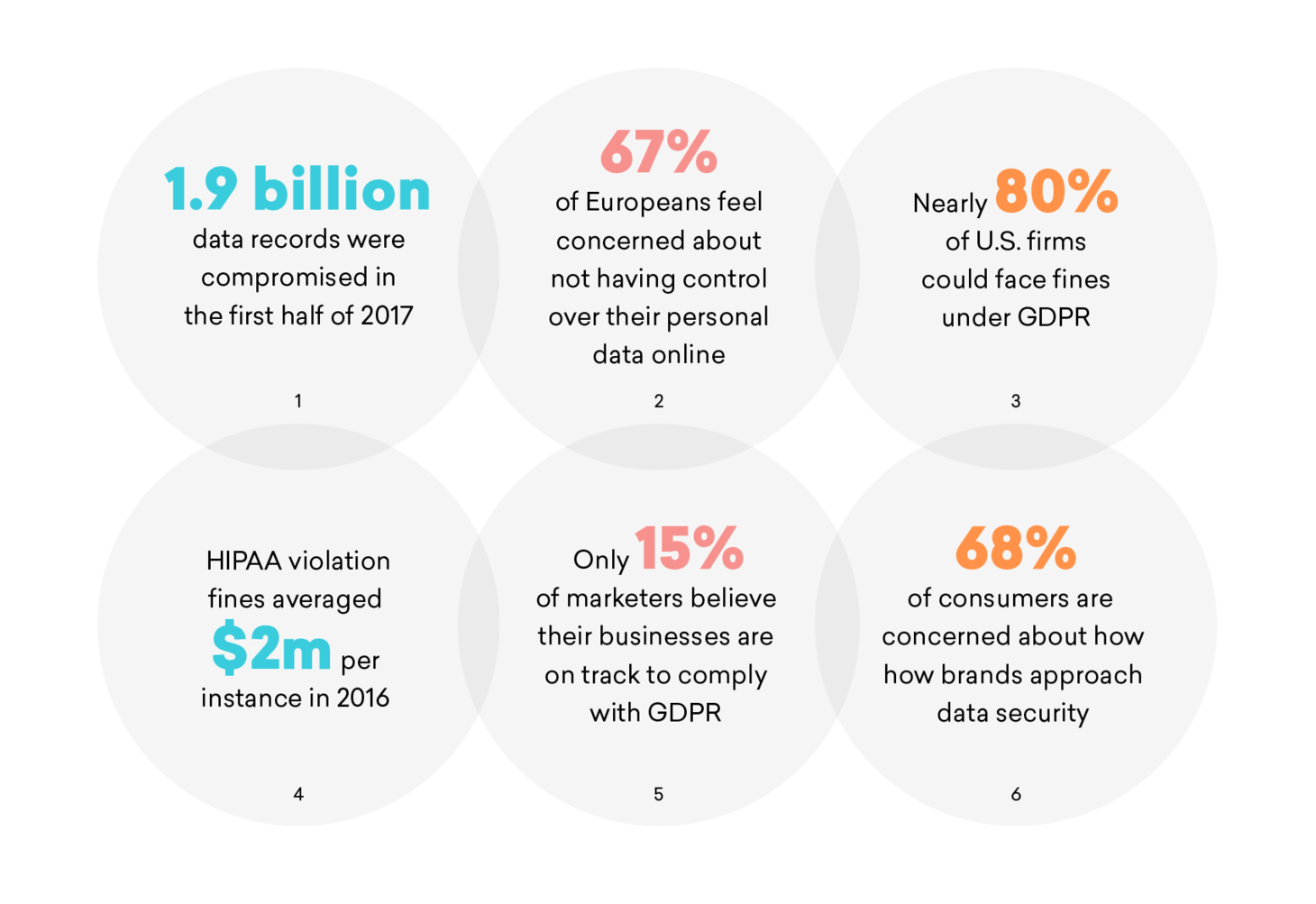 Get the facts with this exclusive content collection!
Trusted.
Today's top global brands are sending tens of billions of messages per month to over 1 billion monthly active users with Braze.
Everyone Has a Story