In-App Messages
---
The Rise of In-Message Experiences: AMP for Email, Rich Push, Push Stories, and HTML In-App Messages
By
Mary Kearl
Feb 9, 2021
For marketers today, making things as easy as possible for customers to do is more than a best practice—it's a must-do. After all, the more complicated the user experience, the more chances brands risk losing interested customers along the way, causing conversions, engagement, and lifetime value (LTV) to suffer.
In line with these principles, digital marketing has seen a rise of new in-message experiences—across mobile, websites, and email—that have been designed to make things easier, more intuitive, and less complicated for users to go about their daily routines, whether that's ordering take-out, filling out a form, or reading the news. Here's an overview of each of these in-message experiences and how each can improve the overall customer journey, user experience, and engagement.
1. AMP for Email
Long known as a "push channel," email's power has long been in encouraging recipients to take action elsewhere—whether in app, online, in person, or over the phone. Thanks to AMP for Email, it's now possible for marketers to build out rich, immersive, in-message experiences for customers to directly engage with, without ever leaving their inbox. Think of these AMP-powered messages as personalized mini-websites, microsites, or web experiences designed for email.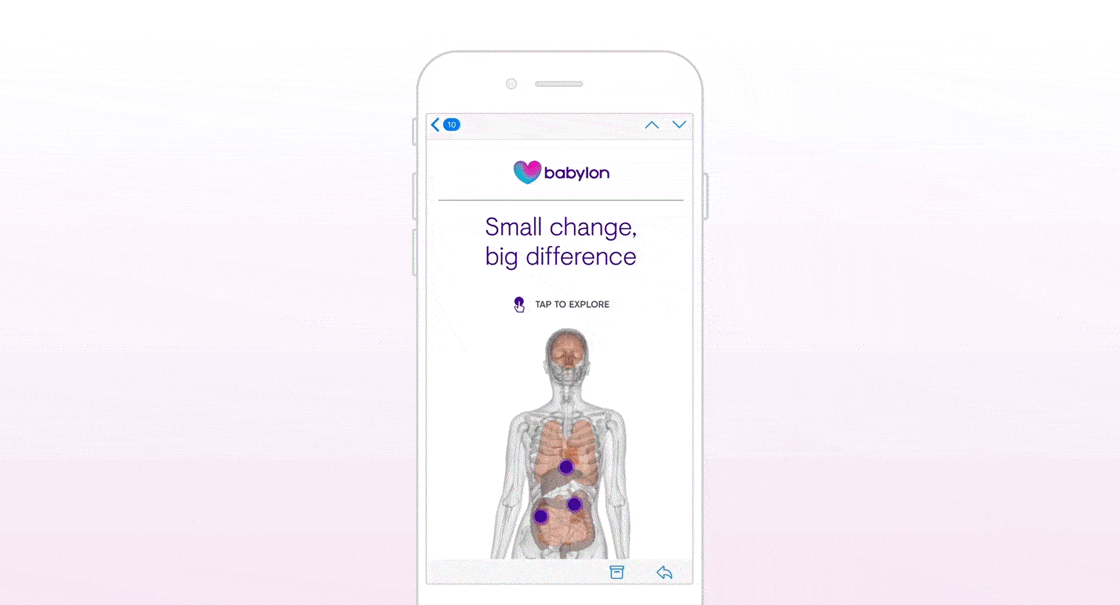 Curious what AMP for Email looks like in practice? See how Braze customer Babylon Health adopted the technology and how AMP improved their email click-through rates by 56%.
2. Rich Push, Push Stories, and Push Action Buttons
Just as AMP for Email has enabled marketers to deliver immersive experiences directly in users' inboxes, today's push notifications now offer the possibility for interactive, in-message experiences.
Rich push leveraging push action buttons to power in-message interactivity
Thanks to rich push and push action buttons, it's no longer necessary to drive customers to take action elsewhere, such as within your company's app—you can allow them to carry out key actions without even leaving the mesage. And with the advent of Push Stories, customers can swipe through a gallery of products or menu items, place orders, engage with messages, and take other key actions, directly within a given push notification.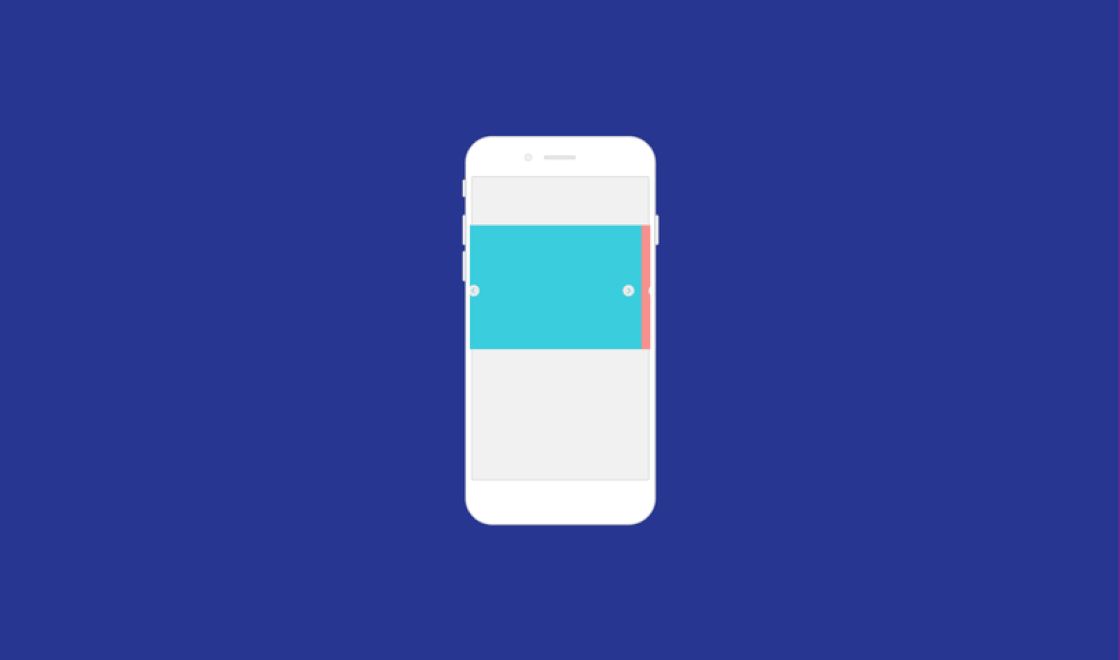 Push Stories
Learn how leading brands like NASCAR and Delivery Hero are connecting with users via rich push and personalized, highly-visual Push Stories, respectively. Or check out our Push Notifications guide for a deeper understanding of this increasingly rich, nuanced channel.
3. HTML In-App Messages and HTML In-Browser Messages
In-app messaging (IAM) and in-browser messaging just got an upgrade. By creating custom HTML messages, marketers can deploy messages within their app or website that easily support embedded video, email capture forms, and more. The means that rich, interactive in-message experiences are no longer just for beyond-the-product outreach channels like email and push; you can leverage them effectively inside you brands' digital platforms on both mobile and the web.
Get our guide to In-app messages and learn how Delivery Hero used HTML IAMs to create custom "scratch and win" offers, boosting the company's promotion redemption rate by 3X.
Final Thoughts
Ready to take your email, mobile and web channels, and more to the next level? Check out our guide, Brilliant Experiences, Channel by Channel and get the latest best engagement practices for every major channel.
---
Mary Kearl
Mary Kearl is a writer and digital strategist, who has led email, social media, and content marketing for several brands. She has helped launch six mobile apps and one niche social network and is always up for a good Netflix/Hulu/Amazon Prime binge recommendation or travel tip