Reduce unnecessary spend, save time, and get better campaign results
How to Boost Productivity With Braze
How to Boost Productivity With Braze
From a dramatic increase in ROI to fewer wasted resources and accelerated growth, Braze pays off. Discover how.
Exceed the Expectations of Your Customers—and Your Boss
Never miss an opportunity to turn a conversation into a conversion. Easily reach, engage, and convert customers across all owned and paid channels.

Higher ROI: With all of these channels at your fingertips, choose the most cost-effective and conversion-driving channel for any communication.

Higher engagement: Reach customers with their preferred communications on their preferred channels.

Optimize ad spend: Drive more ad conversions by dynamically triggering relevant paid ads as part of a cohesive customer journey.
Check out how KFC Philippines increased revenue by 4X and decreased CPA by 50%

Innovate and Experiment Faster
Stop wasting time with complex coding, siloed point solutions, and internal delays. Move quickly from ideation to execution with no-code tools that make it easy to create, iterate, and collaborate on customer journeys.

Save more time: Spend less time setting up campaigns with an intuitive user interface and ready-to-use templates.

Improve team efficiency: Accomplish more on your own, and free up technical teams to focus on other priorities.

Experiment rapidly: Swiftly iterate and improve on customer journeys with integrated collaboration, A/B testing, and versioning tools.
Learn how U.S. Soccer was able to execute campaigns 25% faster

Stretch Budgets Further
Acquiring and retaining customers is getting more expensive. Protect your marketing budget with a comprehensive, purpose-built solution.

Reduced tech costs: Consolidate customer engagement into a single solution to reduce redundancy, sprawl, and the need for disparate point solutions.

Reduced ad spend: Reduce paid media waste by dynamically suppressing ads the instant a customer completes any conversion.

Reduced risk: Lower the risk of costly human errors with streamlined customer journey approval, collaboration, and versioning tools.
Check out how GOGOX lowered cost per install by 63%

Building Business Resilience: Realizing Marketing's Biggest Opportunities in Unpredictable Times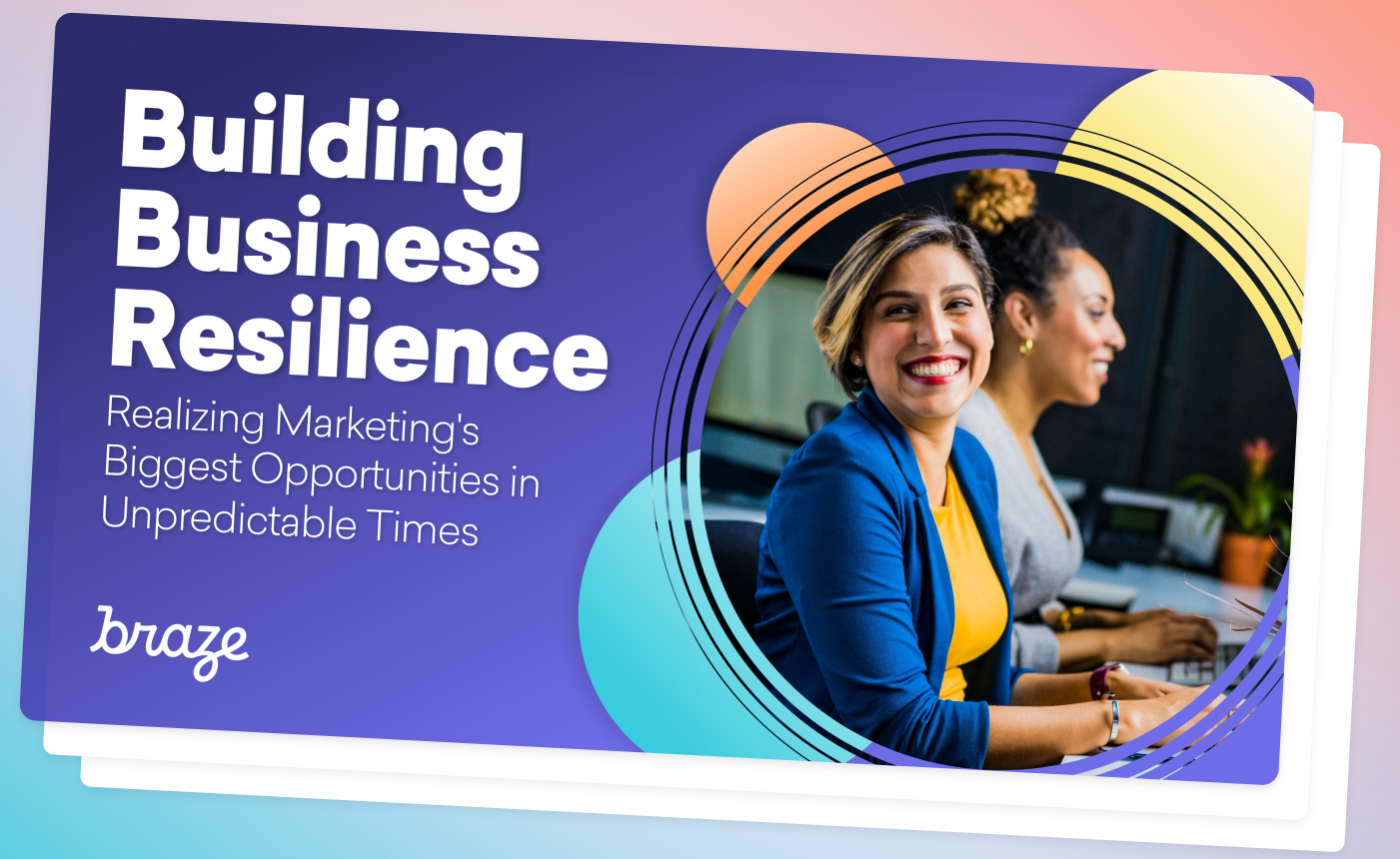 Customer engagement—which encompasses the activities companies use to build and strengthen direct relationships with their users—can lower overall acquisition costs and boost value by driving and retaining revenue from the most loyal consumers. But how can brands safeguard their customer engagement efforts in the face of cutbacks in consumer spending? It starts with leaning into resilience.
1700+ brands use Braze to power human connections with customers through technology and data, including companies such as: