On Demand Webinar
---
Grow with Braze featuring Ten Percent Happier & Movable Ink
Featuring
Allison Bryant
Sr. Marketing Manager, CRM/Lifecycle at Ten Percent Happier
Rachel Cowlishaw
Associate Director of Strategy - Retail at Movable Ink
Magith Noohukhan
Customer Engagement Evangelist at Braze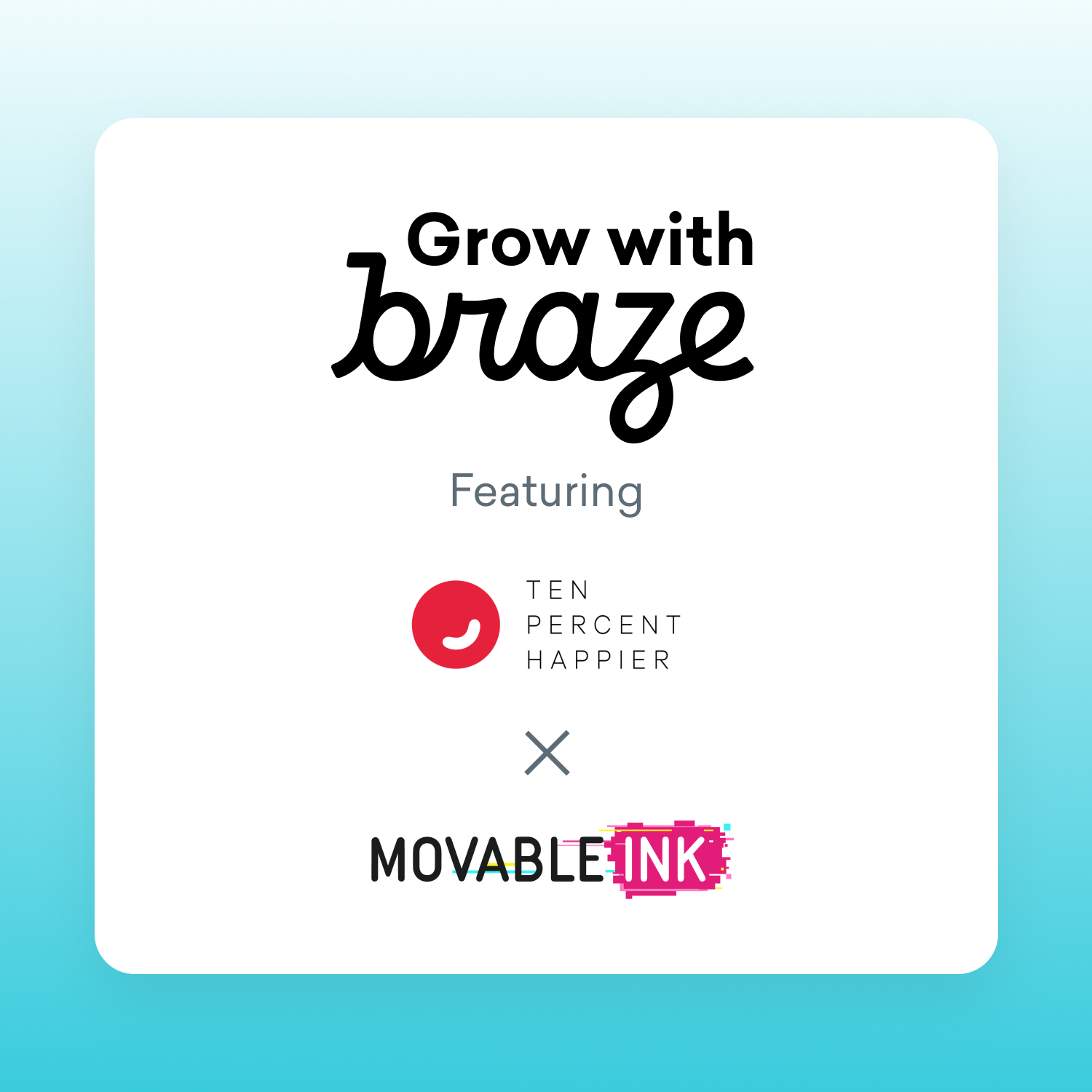 In every successful marketer's playbook, email is a must-have channel that packs a mighty punch. No matter what industry, the proof is in the metrics: Brands who send emails drive stronger business revenue—like a 16X rise in purchases per user.
So, how can modern brands make the most of email? Watch Grow with Braze to discover how Ten Percent Happier creates powerful, personalized email campaigns to keep their consumers hooked across the entire lifecycle and help drive stronger business results.
Then we'll hear from Movable Ink on how they activate data into personalized content to help brands reach their customers at the right stage in the customer journey.
Fill out the form to access this webinar and learn:
TACTICAL TAKEAWAYS: Learn examples of successful email campaigns that drive revenue, and the strategies behind them
INNOVATIVE INSIGHT: Dive into the savvy technology used to create personalized customer experiences at scale
KNOWLEDGEABLE EXPERTS: Insights from Ten Percent Happier on email campaigns that can help your brand convert, monetize, and retain more customers and how Movable Ink helps brands activate data that drives memorable experiences for your customers
Trusted
Today's top global brands are sending tens of billions of messages per month to over 5.5+ billion monthly active users (MAU) with Braze.