In-App Messages
---
Innovative Ways to Use In-App Messages in the Customer Journey
By
Joey Holloway
May 3, 2021
As the number of messages that consumers are targeted with grows, breaking through and capturing their attention only gets harder. And if the experience you're providing to customers isn't a new one, it may just blend together with all the other messages they get. That's why it is important to create consumer experiences that break the mold of the everyday—an ethos that should be central to how every brand interacts with its users. Let's look at how three top brands embrace this philosophy by leveraging in-app messaging (IAM) to enrich and enliven their users' customer journeys.
Sephora SEA Celebrates the Lunar New Year
Sephora is one of the most recognizable brands in the beauty industry, with over 2,600 stores in 34 countries worldwide. As a leader in the industry, the company's APAC division, Sephora SEA, was looking for creative ways to rise above a highly competitive market.
To connect with their customers on an important holiday, Sephora SEA created a promotional campaign based around the giving out of "Ang Paos" (red packets) during the Lunar New Year period. Consumers in Sephora SEA's Malaysia market received a virtual red packet via an IAM that they could open to review a surprise gift. After the gift was revealed, another IAM was sent that allowed the user to fill in personal details that were added to their profile in real time. The seamless capabilities and ease of customization in the Braze platform made the campaign quick to execute.

Over the course of 30 days, Sephora SEA tracked a 132% increase in purchases for those who played the Ang Paos campaign in contrast to those that did not.
Divvying out Deals with Delivery Hero
Berlin-based food delivery company Delivery Hero operates across Europe, Asia, and the Americas. Looking to drive stronger engagement, Delivery Hero created an IAM that mimicked scratch-off cards to create a "Scratch & Win" campaign. With a 100-kroner ($9 USD) credit on the line, "Scratch & Win" templates were customized with colors, fonts, imagery, and copy to create a central hub of templates that could be used across Delivery Hero brands.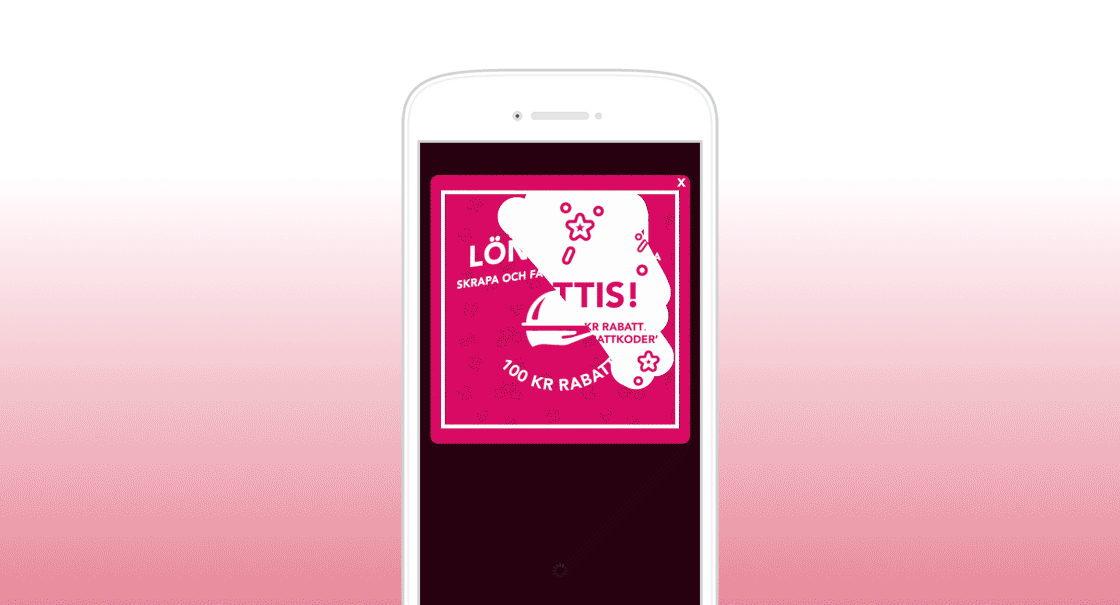 Through the creation of personalized, timely, and interesting IAMs, Delivery Hero saw a 3X higher redemption rate for "Scratch and Win" winners compared with similar campaigns. Furthermore, new customers in this group increased their engagement frequency over the next 30 days.
Final Thoughts
In-app messaging provides another channel that marketers can use to effectively break through the monotony of the day to day. Brands are able to reach their customers or users more readily and create innovative moments along their customer journey through embracing this essential inside-the-app tool.
For more information on how in-app messaging could help expand your brand and increase your engagement with users, check out theBraze In-App Messaging Guide.
---
Joey Holloway
Joey Holloway is a content writer currently based out of Maryland. When he's not writing, he spends far too much time at bookstores.