Delivery Hero Drives 3X Higher Redemption Rate With In-App Messages
Delivery Hero, one of the leading global food ordering and delivery marketplaces, delivers restaurant meals, groceries, and more to customers across Europe, Asia, Latin America, and North America. The company isn't just dropping off meals and groceries: It's using Braze to deliver fun, relevant messages to customers and improve redemption rates by 3X.
There's more to door-to-door food delivery than just getting goods from point A to point B. For Delivery Hero, a Berlin-based food-delivery company operating across Europe, Asia, and the Americas, it's knowing what customers want to order, when they want it, and why.
To drive stronger engagement with foodora, Delivery Hero wanted to connect with customers' desire to chill out with good food—while adding fun to the experience. To make this happen, Delivery Hero began using Braze to add gamification to its messaging.
Gamified In-App Messages Encourage Stronger Engagement
Delivery Hero's foodora brand took advantage of Braze in-app messages to create "Scratch & Win" messages that look like scratch-off cards. As the 25th of the month approached, customers saw messages in the Delivery Hero app inviting them to "scrape for a chance to win." Winning customers received a 100-kroner ($9 USD) discount on their next order; customers who didn't win received a messaging telling them, "Better luck next time—payroll is back next month."
Once tested, the "Scratch & Win" templates were fully customized with colors, fonts, imagery and copy. Delivery Hero was then able to create a central hub of templates that could be used and adjusted by Delivery Hero brands beyond foodora.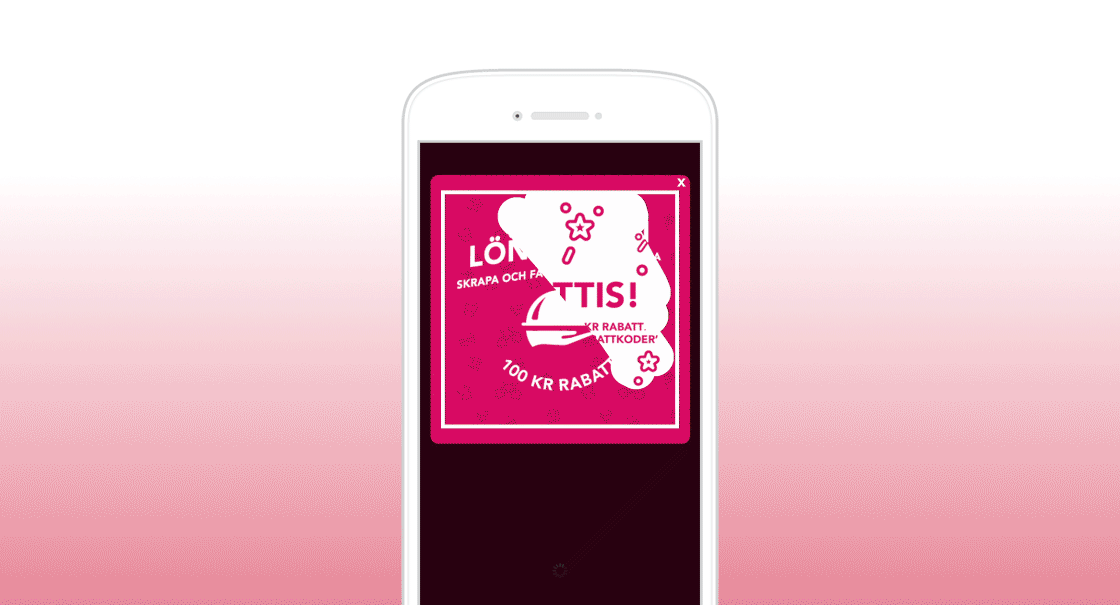 "It's nice to see that the 'Scratch and Win' In-App Message can be used in such a different variety of cases," says Dragos Dumitru, Email Developer for Delivery Hero. "And even when customers don't win a discount, they enjoy the experience enough to keep engaging with our brand."
Delivery Hero Results: Higher Redemption and Engagement
By creating relatable, timely, and fun messages, Delivery Hero saw a 3X higher redemption rate for "Scratch and Win" winners, compared with similar campaigns—with new customers in this group notably increasing their engagement frequency over the next 30 days. Even customers who didn't win a discount showed high engagement.
Final Thoughts
By choosing Braze's mobile platform technologies to create interactive, gamified messages, Delivery Hero is deepening connections with its customers and generating love for the brand. With this successful campaign in the bag, the company can also refresh these in-app messages and tailor them for other audiences and parts of the world. Delivery Hero operates in 30 regions and almost as many languages, so the centralized templates can be localized with colors and logos, and customized for a variety of different use cases beyond the "Scratch and Win" approach.
For more ideas on using in-app messages to start conversations with customers, check out In-App Messages: Engagement That Pops.