Easily Deliver and Scale Revenue-Driving Customer Engagement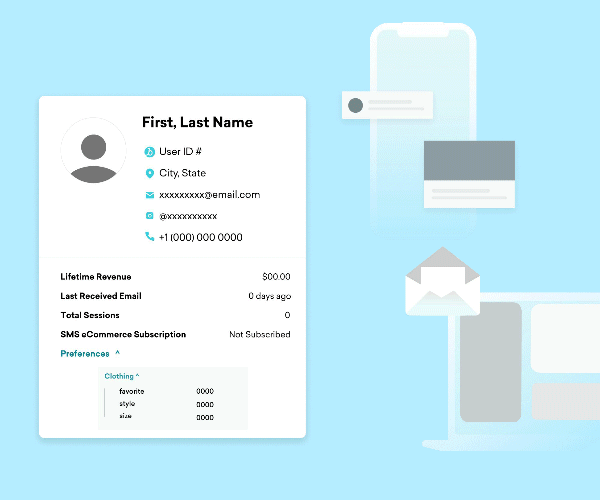 Higher Multichannel ROI Across Every Channel
Easily engage known and anonymous users with personalized campaigns across paid and owned channels to drive real ROI.
With Braze, marketers can:

Monetize anonymous users

Improve conversions with deeper personalization

Increase ROI with audience retargeting or suppression across paid channels
Customer Journey Experimentation, Automation, and Conversions Made Easy
Increase conversions with the ability to test, analyze, and optimize along every step in the customer journey.
Keep up with customers through:

Quickly launching campaigns with our drag-and-drop journey orchestration tool, Canvas Flow

Deeper analysis and insights across campaign variants

Automated A/B testing powered by AI
Reliable Performance At Scale
Braze enables teams to evolve customer engagement tactics, scale their customer base, and improve team efficiency—both today and tomorrow.
We supported more than 31 billion messages during the 2022 Black Friday and Cyber Monday period, maintaining 100% uptime and hitting peaks of up to 18.5 million sends per minute.

Deliver Real-Time Marketing That Resonates
Braze provides turnkey integrations across your tech stack, giving you the tools to deliver seamless, effective customer experiences.
With Braze, brands can easily:

Increase customer lifetime value

Personalize messages in real time

Build better customer affinity
"You can't make the most of your customer engagement efforts without testing and iteration. With Braze, we have been able to build out a robust experimentation program that looks at how our drivers and passengers respond to different campaigns and incentives. Those findings help us to provide a good experience for every user and improve our engagement and retention rates."
---
Thomas Zimmermann
CMO at Free Now
The Forrester Wave™: Cross-Channel Campaign Management (Independent Platforms), Q3 2021
In the report, Forrester evaluated 13 cross-channel campaign management solutions across 30 criteria. The results? Braze received the top score in the criterion of campaign design and the highest possible scores in 12 criteria, including product vision, innovation, performance and more.
Download the report to learn why Forrester says Braze offers "a persuasive solution for firms looking to revamp their CCCM approach with digital experience design or bolster their mobile app engagement strategy."

1700+ brands use Braze to power human connections with customers through technology and data, including companies like: