Save Time and Money with Turnkey Customer Engagement Data Integration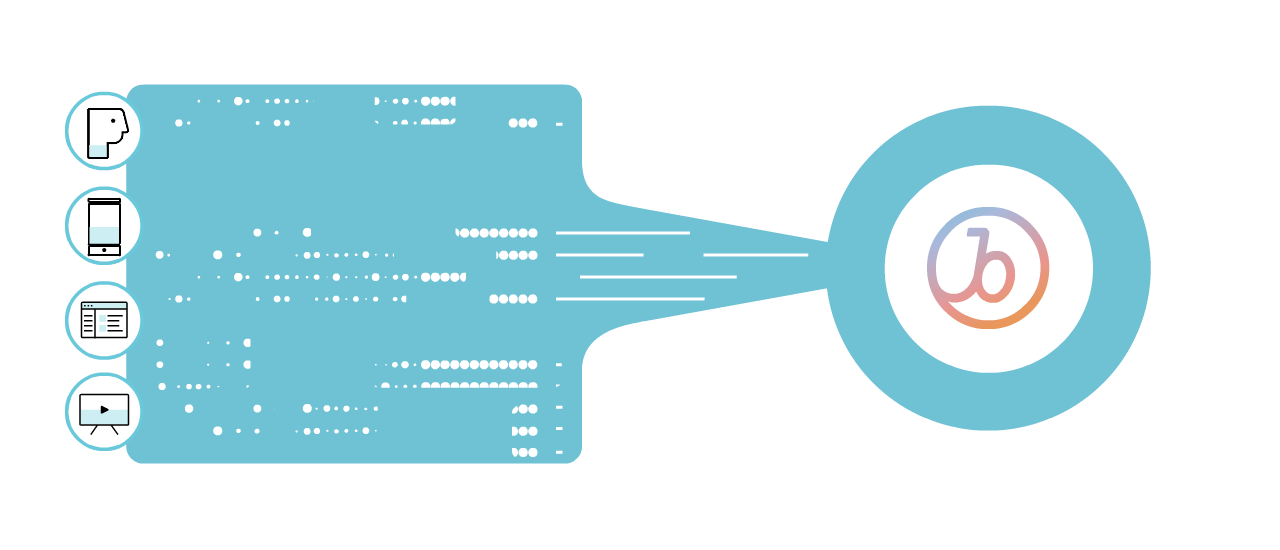 Easily Connect and Activate Any Data in Minutes, Not Days
The Braze platform ingests data from any source, using a NoSQL, document-based database with immediate lookups, data pre-aggregation, and stream-processing architecture. This saves valuable technical resources by helping your team:

Easily connect data with pre-built pipelines

Avoid complex data transformations by ingesting nested or unstructured data as is

Tap into modern, trusted SDKs
Deliver Performance at Scale With Streaming Data
Stream customer and event-level data to power customer experiences at scale, in real time—without sacrificing performance.
Braze supported more than 31 billion messages during the 2022 Black Friday and Cyber Monday period, maintaining 100% uptime and hitting peaks of up to 18.5 million sends per minute.
Today, we are helping brands connect with over 4.1 billion monthly active users.

Easily Build Multichannel Support Into Your Tech Stack
Empower your marketing team with a unified customer profile, intuitive campaign management, and extensive personalization tools across every channel, platform, and device—without the burden of ongoing development work.
Braze saves your technical team time by empowering marketers to:

Directly integrate into platforms without technical support

Identify and message users across channels

Dynamically integrate with AdTech platforms

Programmatically personalize content
"Because we now rely on a cloud-based, 360-degree view of our customer, we've become much better at collecting actionable insights that improve future campaigns and help us increase customer lifetime value."
---
Steven Mayotte
CIO at Payomatic
Maximize Your Data's Value With Braze
The challenge facing technical teams is how to support data integration successfully and decrease the technical resources required to effectively engage with customers. Download this guide to learn more about the three key issues that are keeping a brand from reaching their goals, and how technical teams can work together to find effective, scalable solutions,.
1700+ brands use Braze to power human connections with customers through technology and data, including companies like: