Webinar
---
Grow with Braze featuring Maven Clinic x YOP x WillowTree
Featuring
Danika Schultz
CRM Manager at Maven Clinic
Sofia Odino
Marketing Retention Manager at YOP App
Billie Loewen
Senior Director of Growth at Willowtree
Magith Noohukhan
Customer Engagement Evangelist at Braze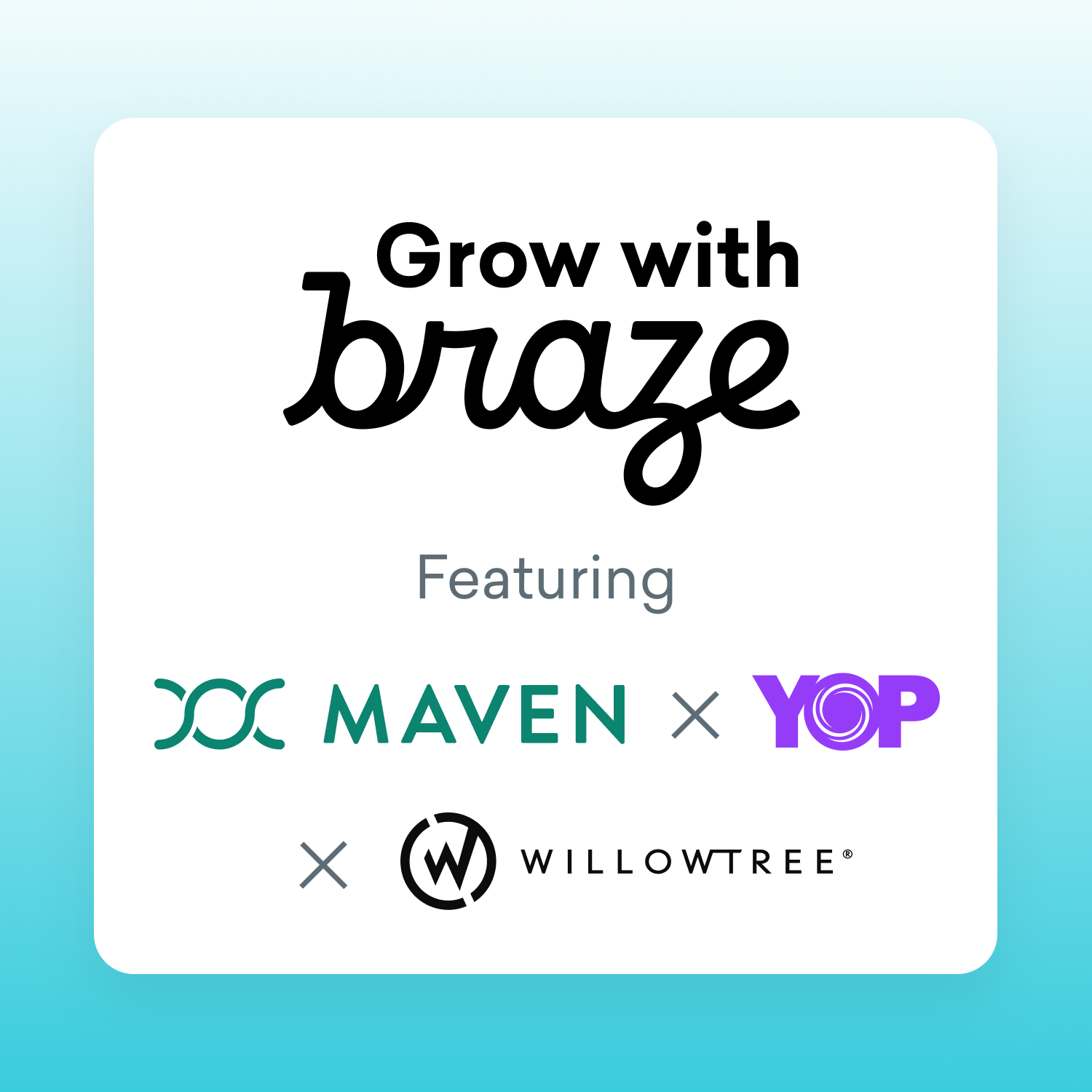 Acquired new customers during the holiday season? Now the challenge is turning your consumers' new year resolutions into habits that last.

Research shows that increasing customer retention rates by 5% can increase profits by 25% to 95%. No matter what industry you're in, retention is one of the most impactful things you can do to help your business drive stronger revenue.

Join Grow with Braze to discover effective campaign tactics from Maven Clinic and YOP that sustain customer motivation in the new year and beyond.
Then we'll hear from WillowTree as they share strategies leading brands use to improve retention.

WHY ATTEND:
TACTICAL TAKEAWAYS: Learn examples of successful campaigns that increase retention and drive revenue, and the strategies behind them
INNOVATIVE INSIGHT: Dive into the savvy technology used to create personalized customer experiences at scale
KNOWLEDGEABLE EXPERTS: Insights from Maven Clinic and YOP on campaigns that can help your brand convert, monetize, and retain more customers and best in class retention strategies from WillowTree