Webinar
---
Grow with Braze featuring Amplitude & You Need A Budget
Featuring
Barry James
Lifecycle Marketing Manager at You Need A Budget
Dan Stephan
Global Technology & Solutions Partnerships Leader at Amplitude
Jordan Mace
Senior Manager, Customer Success, Enterprise at Braze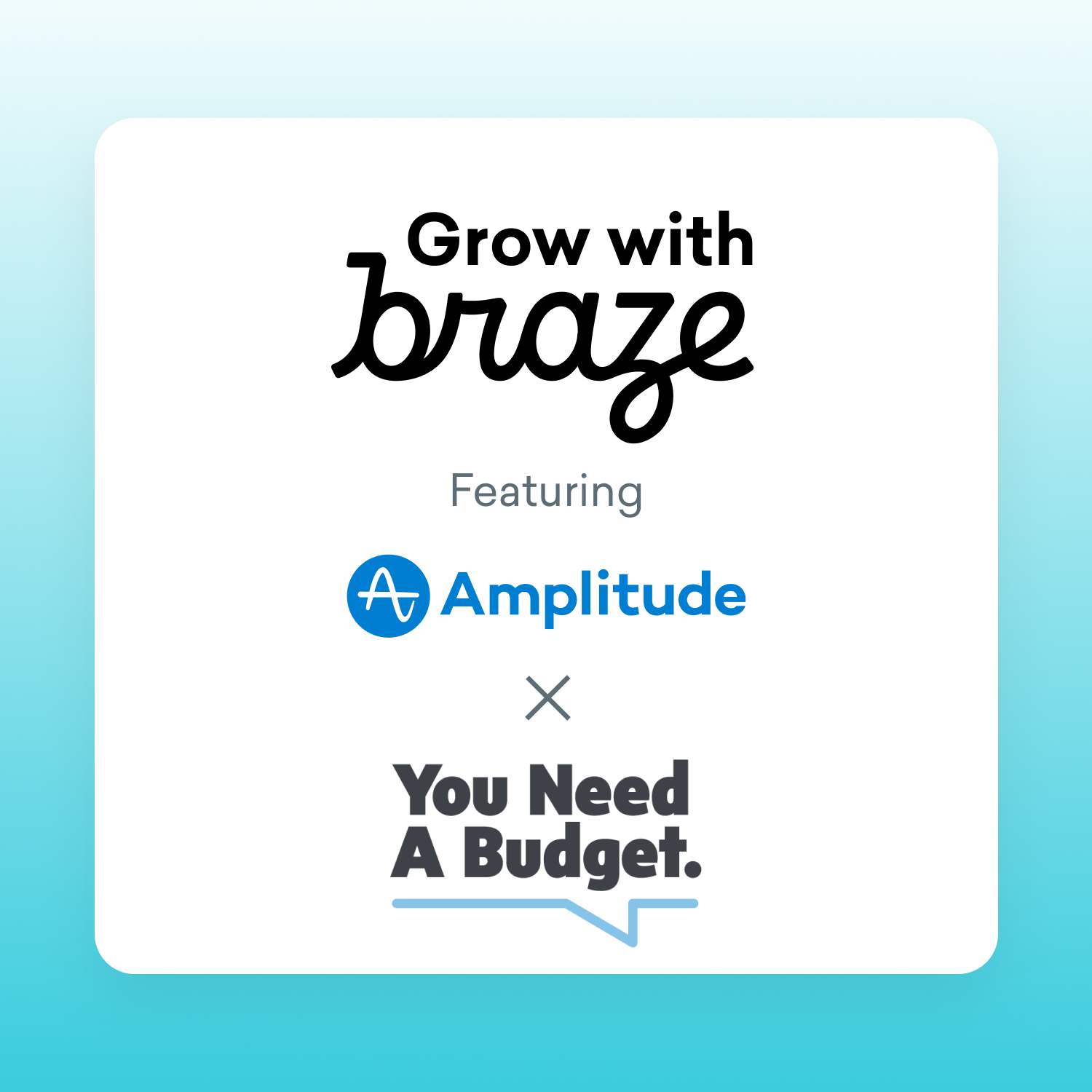 Brands today face the challenges of a fast-changing landscape—one where customer engagement is increasingly critical. As consumer demand for digital experiences grows, brands have to hone their strategy and build campaigns capable of standing out from the crowd. We've learned that "cross-channel" isn't about setting up new channels or spinning new tools; it's about customer-centricity and giving consumers easy, frictionless ways to engage with their favorite brands.
Join us for Grow with Braze to discover how You Need A Budget applied personalization strategies to boost their conversion rates and used cross-channel engagement to enhance the customer experience for their users.
Then we'll hear from Amplitude on how in-the-moment access to data is critical to helping brands understand their customers and engage users at the right stage of the customer journey.

WHY ATTEND:
TACTICAL TAKEAWAYS: Learn examples of successful campaigns that drive revenue, and the strategies behind them

INNOVATIVE INSIGHT: Dive into the savvy technology used to create personalized customer experiences at scale
KNOWLEDGEABLE EXPERTS: Insights from You Need A Budget on why brands need cross-channel strategies to thrive and how Amplitude helps brands uncover real-time data insights that drive memorable experiences for your customers
Braze Partner* Opt In
Opt in to receive marketing communications from Amplitude. By signing up, you agree to Amplitude's privacy policy.