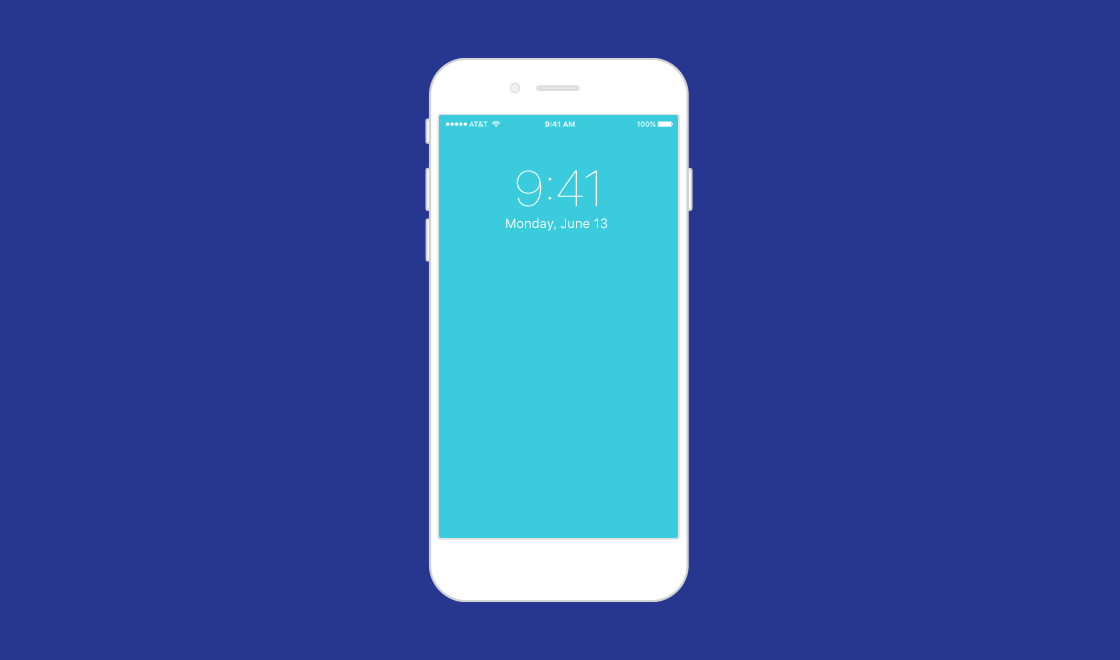 Mobile Push Notifications
---
Grouped, Quiet, Thoughtful: iOS 12 and the Maturing, Evolving Push Notification
By
Nicolas Berliner
Aug 28, 2018
This year, iOS is growing up.
Back in June, we saw Apple put a spotlight on push notifications and how they function within their digital ecosystem by announcing a series of key changes in iOS 12, the latest version of the flagship mobile operating system, during their annual World Wide Developers Conference (WWDC). And as the launch of iOS 12 approaches, we're getting more details about what's changing and what those changes are going to mean for marketing, growth, and engagement teams—and for customer engagement as a whole.
Over the years, we've seen brands embrace the instrumental role that push notifications can play in building relationships with their users. As a result, receiving notifications has become a central part of the experience of owning a smartphone. But as the number of messages sent through this channel has exploded, it appears that Apple has finally decided that their "keep it simple" design philosophy, which it favored for so long, is no longer good enough. Following in the footsteps of pioneering Android innovations in this area (including push notification channels, easier opt-outs, and more), in iOS 12 we're seeing an array of new features focused on helping users and brands manage push notifications more precisely—and more seamlessly. Let's take a closer look.
Grouped Notifications
In 2009, Facebook realized that we'd reached a point where the sheer abundance of updates that their average user saw in their timeline had become overwhelming. The company understood that at that volume, an unfiltered, chronological stream of content wasn't a good way to keep users engaged. So they reinvented the Facebook experience and started sorting updating in a more thoughtful manner.
As it happens, the iOS notification is poised to follow a similar evolution. Mobile users are increasingly finding themselves confronted with an endless flow of trivial notifications, making it harder for them to find the message they actually care about. So, like Facebook, Apple has decided to make some key changes. The most obvious? Grouped Notifications.
Instead of sorting notifications in an endless, chronological flow, all the messages from a given app will be collated into a single neat stack. Less clutter, less noise. With this improved user experience, we expect to see users checking the notification center more often on iOS 12—which is generally good news for brands. But what if you're a fitness app, for example, and that important workout reminder gets stacked out of view behind a user's weekly progress summary?
To avoid this kind of unforced error, brands need to be smart about using custom notification categories. Braze will be supporting this functionality from the day iOS 12 drops, making it possible to define how your push campaigns are grouped from within our dashboard. We think top-flight marketers will take steps to define categories that group frequent or regular push notifications with similar call-to-actions, in order to support brilliant, cohesive, user experiences. Their urgent transactional or out-of-the-ordinary messages, on the other hand, should probably stand out and get their own categories.
When in doubt, remember that you can always lean on A/B testing to see what approach works best for your brand and your unique audience.
Instant Tuning: Quiet Delivery and Simple Notification Opt-Outs
One key development that should be on marketers' radars? iOS 12's Instant Tuning feature will make it a lot easier for users to disable push notifications. By making a "Turn Off" button accessible from each push that someone receives, Apple is guaranteeing that apps that send irrelevant, impersonal, or otherwise unwelcome pushes will be just a click away from an opt-out. (Making it even tougher? Siri will be flagging notifications from apps that users rarely interact with and nudging recipients to adjust or block future sends.) That makes creating relevant, valuable messaging experiences more important than ever before.
This is great news for brands that already do send well-timed, personal notifications, because users are more likely to see through that clutter to engage with the brands they love. That said, let's not overlook the fact that there's more to this than that prominent "Turn Off" button. In iOS 12, Apple is also giving users two key options to help them manage their push preferences more effectively: "Deliver Quietly" and "Customize in App." (Which is also part of the Instant Tuning feature.)
If a user selects the former, future notifications from that app will no longer appear on the lock screen, display as a banner at the top of the screen, or trigger any sound or vibration. Instead, they'll go straight to the notification center. From there, users will still be able to view them—but at their own pace and convenience. That's fine for some kinds of messages, but it has the potential to significantly reduce the effectiveness of time-sensitive or other urgent notifications, and could make it harder for brands to drive prompt engagement with their app. To avoid that outcome, be careful not to frustrate users with poorly timed or overly frequent notifications by respecting users' local time zones and establishing thoughtful frequency capping rules.
First Run Prompt
There's one final change coming with iOS 12 that could be particularly big for marketers. In all prior versions of iOS, before brands could actually send push messages to their audience, users had to individual agree to allow them via an in-app system prompt. In iOS 12, Apple is changing things up by allowing brands to send quiet pushes to users' notification centers before they officially opt in, giving marketers a chance to demonstrate the value of their messages before explicitly asking users for permission.
It's still possible to do things the traditional way and prompt users before attempting to send messages. But with this change, Apple is presenting brands with an additional, subtle option for gaining push permissions that may work better for some brands.
This change presents an immense opportunity to reach more users with push notifications. The users that lapse before you had the opportunity to nudge them to enable push? You'll now be able to use this powerful channel to re-engage them from the notification center.
Having two different ways to encourage your users to opt in for push means that you can carefully choose the right moment before triggering the system prompt and communicating the context and value of your ask with a soft push primer, but also begin to send provisional pushes right from the start for users who haven't yet reached that point in their journey with your app.
Final Thoughts
It's always important for brands to think seriously about their brand experience and how the way they approach customer messaging can impact it. But with iOS 12's big updates on the way push notifications are handled, it's arguably more important than it's ever been for brands to ensure that they're sending relevant, valuable messages that speak to the customers receiving them. Push notifications aren't going anywhere, and this update sends a big signal that marketers need to think seriously about how they're using this key channel going forward—both alone, and as part of a cross-channel approach. The coming months will be a crucial test of whether your customer engagement strategy is built for the future that Apple is driving everyone toward: make sure you have a plan to meet that key challenge ahead of time.
---
Nicolas Berliner
Nicolas Berliner is a solutions consultant at Braze. Working from the London office, he helps clients all over Europe with technical and strategic advice. In his free time, he likes traveling to new places, listening to audiobooks and kitesurfing.