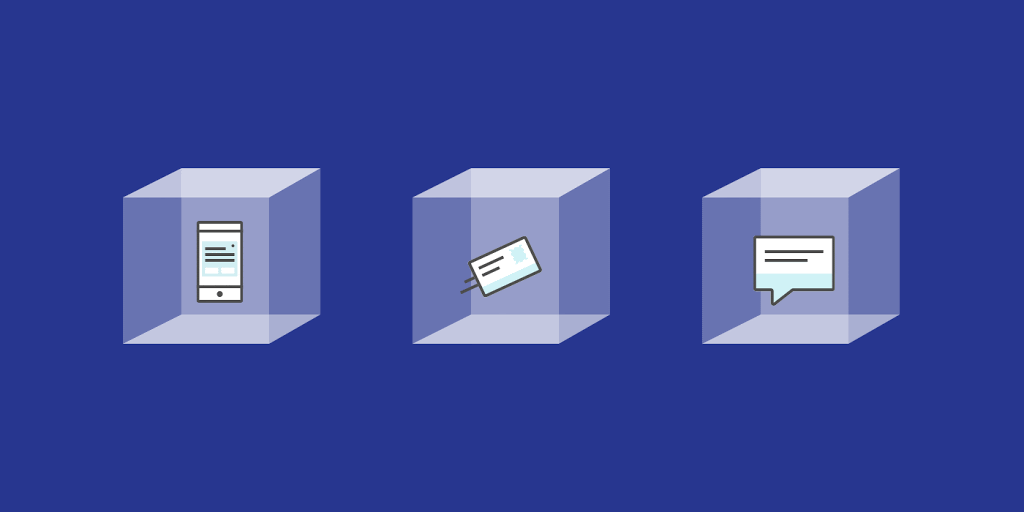 Customer Engagement
---
Are You Trapping Your Customers?
By
Mary Kearl
Aug 19, 2019
Getting teams and tech to talk to each other—and breaking down any barriers to communication between platforms and departments—is key to successfully implementing any comprehensive customer engagement strategy.
When these measures aren't in place, who suffers? Well, the very people your company, systems, and teams are trying to serve. Instead of setting up seamless and brilliant experiences, companies may inadvertently be setting up traps for your valued customers.
What do these traps look like? Let's walk through three very real (confusing and messy) scenarios I've experienced as end users engaging with a variety of brands across categories.
Trap #1: The Social Media Account Lockout Maze
As a so-called social media expert, this isn't something I'm happy to admit, but I got locked out of one of my social media account for a month and a half after my phone died (side note: Google Pixels are not meant to be used while snorkeling) and safety precautions intended to keep criminals away (two-factor authentication) unintentionally blocked me from accessing it.
But I wouldn't say I'm entirely to blame. Who—or what is? Bad customer experience management.
Message delivery failure
Like Google and other technology giants, this social media platform's two-factor authentication is based on sending users who need to verify their identity security codes. In the social media app's case, I was supposed to receive mine via text message. The problem was, even though the app indicated texts had been sent, I never received them. And for many attempts (over days and weeks) there was no alternative way to receive messages. Eventually, I was able to enable to receive codes via email. And while I actually received these codes, any time I attempted to use them, I was prompted to request a new security code and log in all over again. The cycle never ended.
No customer feedback loop
Bugs happen—as in my experience, messages can fail to send or security codes can fail to be registered properly by a system—but customers need a way to report issues to get them resolved. In the case of this particular social network, the help and support path was yet another maze to wander through without much sense of direction.

Out of touch customer messaging
As I made my way through the process of trying to regain access to my account, my activity on this particular social network dropped from daily use to weeks without any activity. This must have flagged me as a lapsing user, and so I started receiving segmented email messages according to my new status. Sounds like the right thing to happen, right? Wrong. I received messaging encouraging me to check out what I was missing. If their systems were properly in sync, then a holistic customer profile for my account should have indicated the reason for my inactivity and enabled the teams responsible for customer engagement to send more appropriate messaging, such as helpful tutorials, instructions, or other assistance for getting back in.
Trap #2: The Customer Database Clean Up
This is one you've probably experienced yourself: Brands keep telling me to confirm my account details as if I'm a new member, but I joined ages ago.
Every now and then, a little office cleanup feels good. It can be rewarding and soothing to empty out the gunk in your keyboard (gross, embarrassing), tidy up the piles on your desk, and maybe even sort out your computer desktop. But when companies go about doing the equivalent with their customer databases, it can sometimes get awkward.
(Way) Delayed onboarding messaging
We've all been there. You receive an email from a brand welcoming you to their app or email list weeks or months or years after you actually joined. In most cases there's nothing wrong with the actual message—it's the fact that you're getting it so far after the fact that's off-putting.
One likely culprit is a database that's missing crucial information, such as subscriber sign-up date or level of customer engagement (i.e. engaged, loyal, or lapsing). At this stage, it would be more appropriate for them to be upfront about why they're contacting me this late in the game. Something along the times of "We're updating our records, do you still want to hear from us?" or "We haven't been in touch since you joined on [member join date]. But we'd like that to change. If you're still interested in hearing from us, please fill out this quick survey…" would be honest and to the point.
Trap #3: The eCommerce Purchase Confirmation Contradiction
Another true story: I signed up my dad for a half-marathon through a sports event platform. Or at least I think I did. I have the email confirmation receipt and everything. But I also have two emails—because one wasn't enough—telling me I wasn't able to complete the registration and to get back at it and complete the process. (Poorly timed abandoned shopping notifications?)
Worse, when I reached out to the customer service email provided, I got no clarification. Is he registered or not? So what customer engagement trap did I find myself caught up in this time?
Automated marketing that's not really real-time and poorly timed action-based campaigns
It seems likely that the event registration site in question has a system that's relying on data that's not really "real-time." Meaning, even though I had successfully registered, their database was looking at out-of-date intel that said I was still mid-process. To solve this, this sports event platform should pause automations like this until they can be powered by customer data that's live and continuously updating—or leverage exception events to avoid these sorts of awkward messaging situations.
No customer feedback loop
Issues can arise, nobody and no system is perfect, but when things happen, companies need to be equipped to address them or risk customers churning. Providing customer service channels that are non-functioning or aren't maintained on a regular basis is a facade with cracks that are easy to see. Customers usually have choice (more than enough) and it's easy to choose brands who take the time to listen to and respond to customer feedback over those that don't.
Final Thoughts
Okay. No company intends to provide these sorts of broken experiences. But to actually avoiding causing this sort of pain to your customers, you have to take thoughtful action.
On the tech side, that work involves eliminating data silos and getting platforms to share critical intel in real time—and by that we mean information exchange that's really real-time, not up to date as of, say, 5 minutes (or, worse, days) ago. It all takes effort, but the end result can enable live customer profiles which, in turn, can enable responsive marketing that's actually, well, responsive.
On the human side of things, that work involves eliminating company silos and setting up collaborative workflows that empower all relevant teams and team members to have access to what they need to do their jobs effectively.
Interested in digging deeper? Check out our exclusive Broken vs. Brilliant video series.
---
Mary Kearl
Mary Kearl is a writer and digital strategist, who has led email, social media, and content marketing for several brands. She has helped launch six mobile apps and one niche social network and is always up for a good Netflix/Hulu/Amazon Prime binge recommendation or travel tip