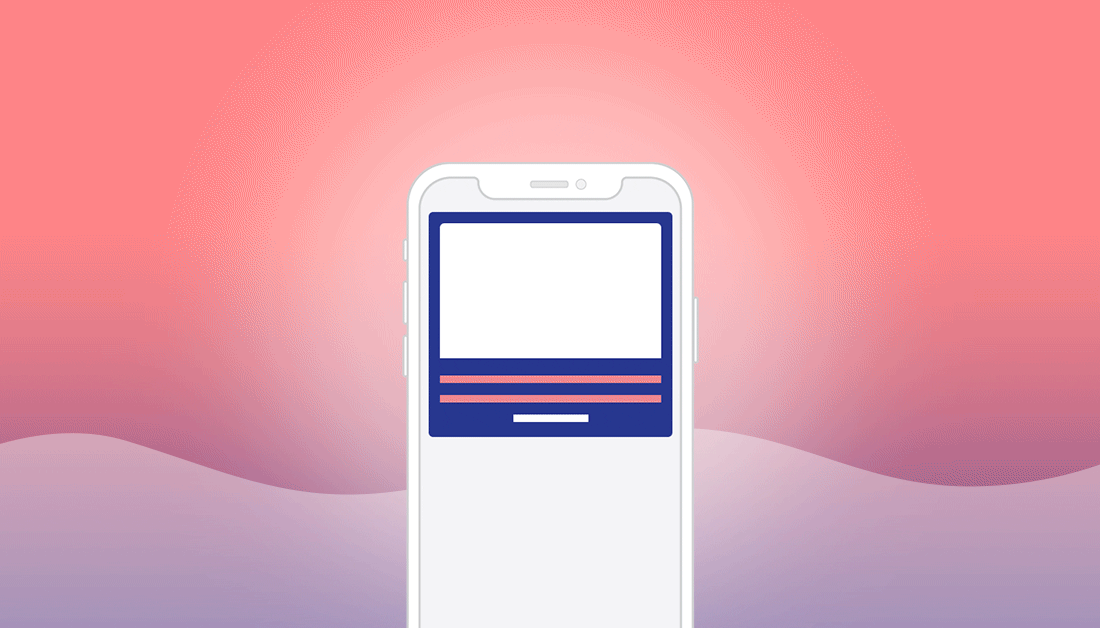 Product Spotlight
---
Introducing Content Cards: Exploring This Innovative New Messaging Channel
By
Diana Kim
Aug 02 2019
Have you ever accidentally swiped away a push notification from you favorite brand? Was it a promo code? Did my favorite product come back in stock? You quickly open the app, but you can't find a Notification Center. *Poof* Guess you'll never know.
Braze is pleased to announce the solution to this problem: Content Cards. This tool enables brands to create persistent content right within the apps and websites that their customers love. You can serve up carefully targeted, dynamic streams of rich content for your users without interrupting their experience. For customers who accidentally swipe away pushes, Content Cards allow them to go back into the app and view all their notifications in one place—so no more missed promos!
But there's more to Content Cards. So let's take a look at this key new messaging channel and what it means for your customer engagement efforts.
Making the Most of Content Cards
At their core, Content Cards are designed to allow brands to highlight persistent content within their app or web experiences without interrupting customers' browsing behavior. This channel is extremely flexible, making is possible for you to fully customize the look of your feeds and cards—and tailor their visual appearance to match the app or website they exist within.
Looking for ways to make the most of this channel? Check out some common use cases:
The Power of Content Cards in a Cross-Channel World
As more and more brands have taken advantage of cross-channel strategies, consumers can often find themselves flooded with messages across push, email, and more. While marketers do their best in using implicit and explicit data to personalize content, identify when and which channel to send to, customers may still find that it's hard to keep track of the latest and greatest from a brand.
What is the impact? Customers are increasingly taking steps to gain control of their inboxes, and notifications on their mobile devices and browsers. And technology giants are noticing. Apple, for instance, has made great strides in the past year when it comes to giving greater control back to consumers with respect to push notifications.
Here's something else to keep in mind: Each messaging channel has a different purpose. While push notifications, for example, are great for quickly alerting customers about new promotions or news, emails might be better at providing more detail about the same promotions. Are there exclusions? Does this promotion only apply for certain items?
Content Cards can be a great way to tie all of these channels together. For retail brands, they can send a push to alert of a promotion. Maybe the customer hasn't seen it—or hasn't had time to go into the app. Send an email to highlight the promotion again. What if customers have unsubscribed or haven't gone through their inbox yet? If your customers are back in the app experience, show them a card in their promotions feed to alert and highlight key details about the promotion.
By pairing core messaging channels like push and email with Content Cards, brands can seamlessly incorporate this new channel into their cross-channel engagement strategies. Like in-app messages, Content Cards are a great complement to more disruptive channels like email and push notifications, allowing brands to keep the conversation going across different touch points and support a cohesive, compelling brand experience wherever customers choose to engage.
Done right, the impact can be significant. Research conducted by Braze has found that customers who receive outreach in multiple messaging channels have in engagement rates as much as 844% higher than customers who receive no messages at all.
Using Content Cards to Boost Engagement and Retention
What does success with Content Cards look like in real life? Ask Glassdoor, one of the world's largest job and recruiting sites. They participated early in the Braze platform's Content Cards beta, with the goal of building out a Notification Center that could make their push notifications more impactful and guide their users to search, apply and ultimately aiming to land a new job.
The Glassdoor team hypothesized that by using Content Cards to store all notifications in a centralized location within the app experience, they could make it easier for users to re-engage with job postings tailored to each individual user. The results? They speak for themselves.
"Since launching the Notification Center—powered by Braze's Content Cards—we've seen pretty large increases in retention and apply starts," said Paul Goldshetyn, Senior Product Manager, Mobile, at Glassdoor. "With the positive signals we're seeing already around this feature, we look forward to developing it further."
Get Started with Content Cards Today
As Content Cards is fully customizable, the possibilities are endless for marketing, growth, and engagement teams. Start exploring what makes sense for your brand when it comes to this exciting new channel and get started creating personalized, cross-channel programs to ensure that your customers are getting the most value from your brand.
Want to get started now? Check out our exclusive Content Cards overview.
---
Diana Kim
Diana Kim is the Product Manager for Partnerships at Braze in NYC. She transitioned into product management from growth marketing to challenge herself on building meaningful products that will help marketers build brilliant user experiences. She was formerly the Senior Growth Marketing Manager at Ibotta where she led growing the Ibotta app and changing the way consumers get rewarded for making every day purchases for over 3 years.