---
Gateway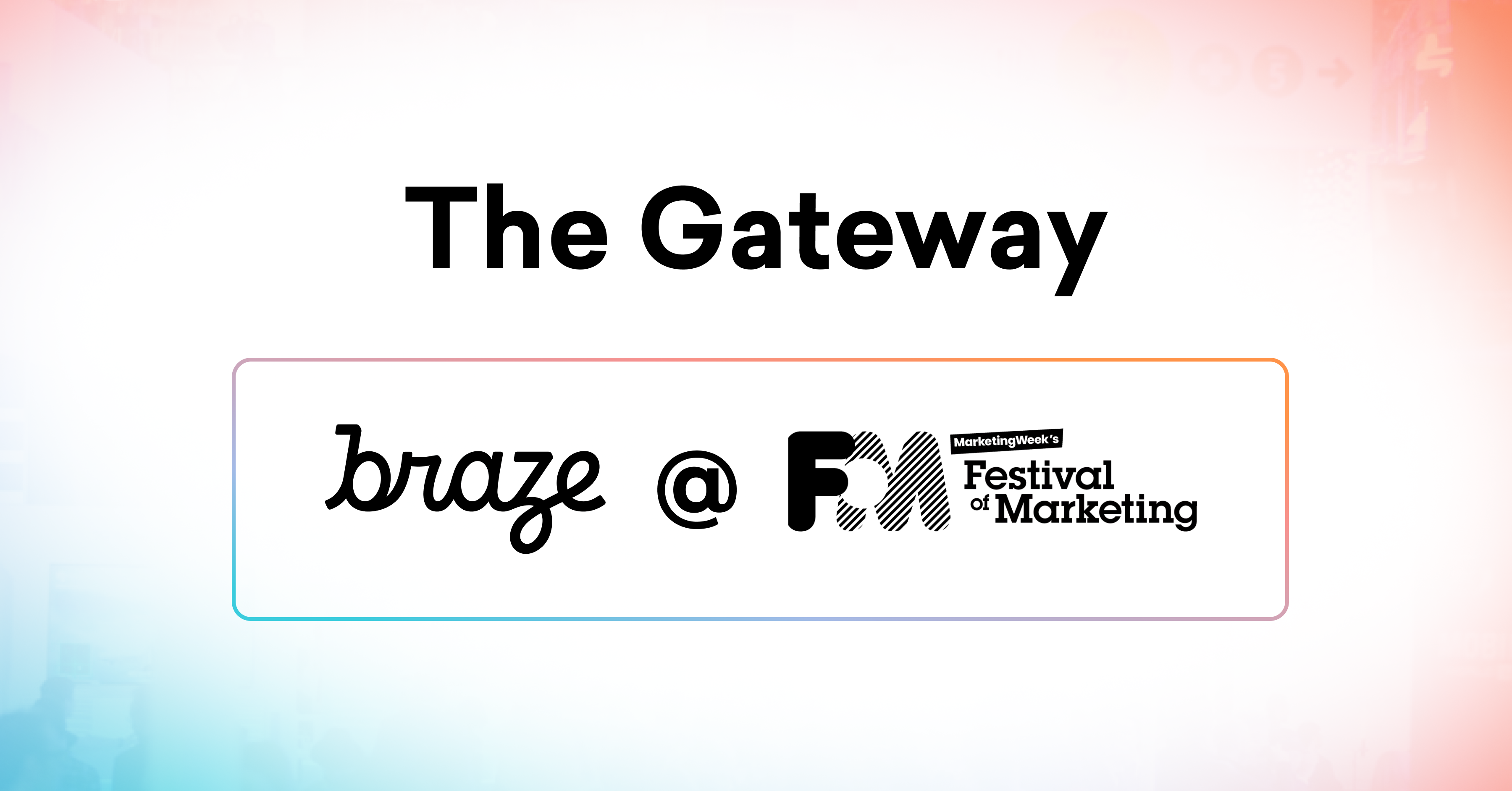 Hey there festival reveller, we hope you enjoyed getting your creative juices flowing with Braze! With an exclusive fireside chat with Monzo & Virgin Media O2, and endless cold press juices at our booth, it's been awesome interacting with you all and being part of the community.
However, the fun doesn't have to stop there. Below we have a selection of free bonus content including our fireside chat video recording, blog posts, downloadable guides, and more!
Watch and Replay our Exclusive Fireside Chat
Data, Tech and Teams: The Ingredients of a Winning Campaign
In this session you will learn about the ways in which data, technology, and teamwork can support (or undermine) a campaign, and provide actionable guidance on how to maximise your ROI and ramp up creative effectiveness.
Want to See More Sessions Like This?
Visit FORGE, A Customer Engagement Event Like No Other
With a laser-like focus on the best tools and practices to deliver brilliant customer experiences, FORGE educates, informs, and inspires within a trusted community environment.
FORGE is the definitive destination for innovative professionals to learn how to build for, and engage with, customers within the modern ecosystem.
Find out more
Refresh Your Strategy With Actionable Tactics
Take Your Learning To The Next Level
Looking to take your post-event learning to the next level? Subscribe to receive content just like you've experienced today, plus event invites, newsletters, and more.