Deliverability
---
Message Received: The Essentials of Cross-Channel Deliverability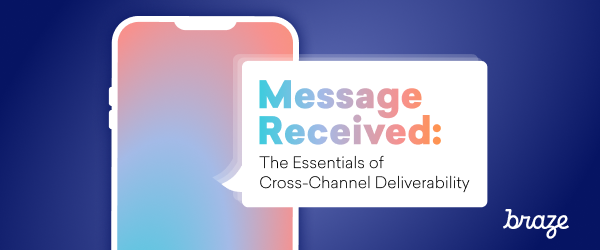 Brands send billions upon billions of emails, texts, and Whatsapp messages to their customers each day. With that much cross-channel outreach hitting inboxes, it's no wonder attention spans are shrinking, consumers are losing interest in ads faster, and the work of marketers is becoming more challenging. But by learning the fundamentals of cross-channel message deliverability, brands can significantly increase the odds that their campaigns will be seen and drive value.
In Message Received: The Essentials of Cross-Channel Deliverability, we highlight how your brand can embrace a deliverability-first approach to customer engagement, so you have the flexibility to evolve as new messaging types and channels emerge, and as new rules and regulations crop up.
In this exclusive Braze review, uncover:
How to improve your email, SMS, and Whatsapp deliverability

Best practices for building legally compliant cross-channel marketing programs

Methods for growing your audience across channels
Trusted
Today's top global brands are sending tens of billions of messages per month to over 3 billion monthly active users (MAU) with Braze.