Report
---
ASEAN Travel Brand Consumer Report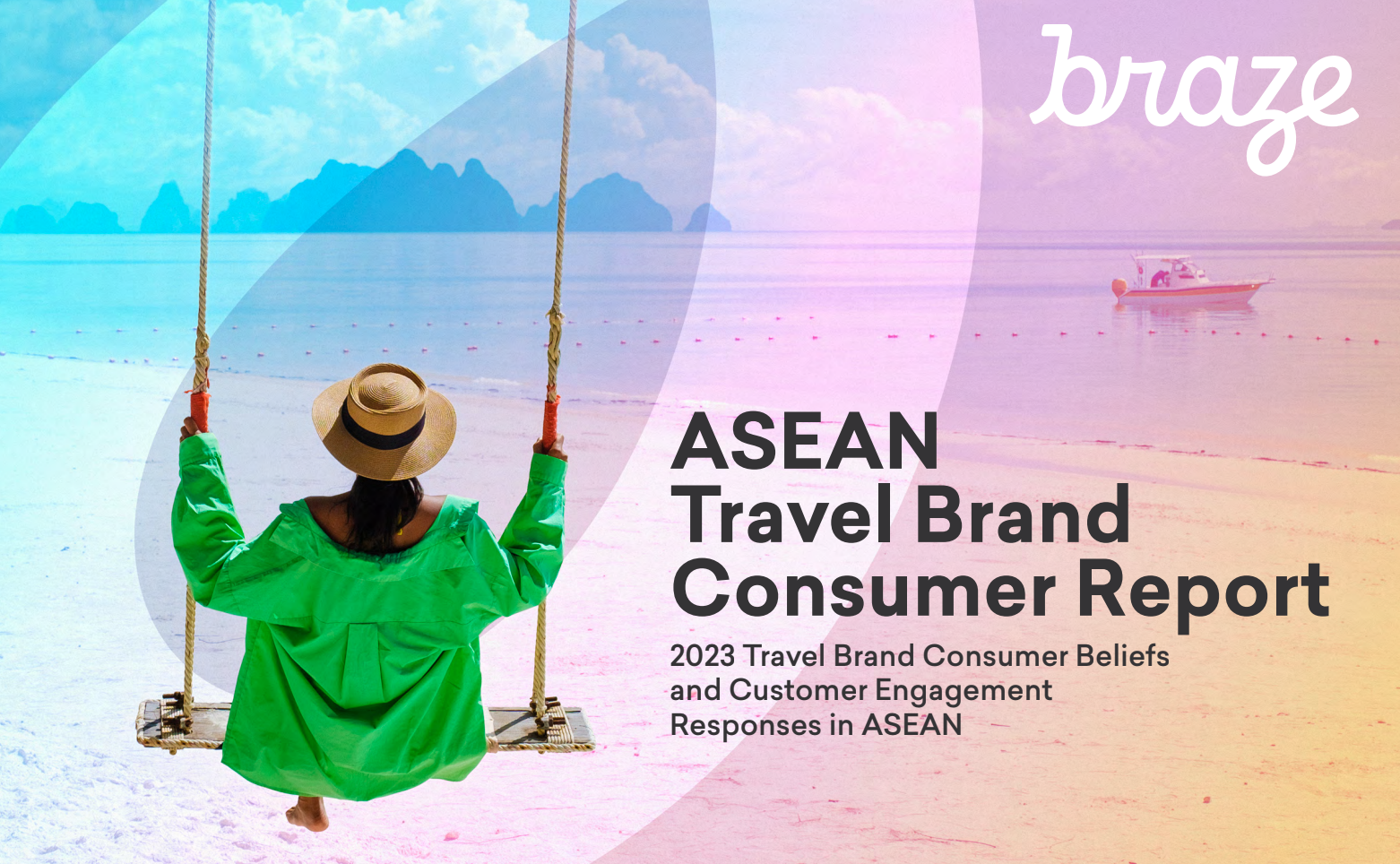 The Asia Pacific travel industry is experiencing a resurgence, with ASEAN traveler spending projected to surpass pre-pandemic levels by 2024. Digitalization presents travel brands with boundless opportunities to get closer to customers and serve their needs. Yet, without the right calibration, digitalization can waste substantial resources, potentially leading to miscommunication, offering unsuitable products or brand value propositions, and delivering messages at the wrong time or frequency on the wrong channel. Challenges such as inflation and structural hurdles also loom, potentially delaying a full recovery by 2023.
ASEAN Travel Brand Consumer Report: A Roadmap to Success
In response to these challenges, Braze conducted a comprehensive survey of 500 avid travelers across Singapore, Malaysia, Indonesia, the Philippines, and Thailand. This ASEAN Travel Brand Consumer Report unveils invaluable insights from the survey, including:
Preferred communication channels for ASEAN travel consumers.
Behavior patterns of ASEAN travel consumers regarding travel marketing.
Identification of gaps in brand and marketing strategies across the ASEAN market.
Expert recommendations to bridge these gaps and enhance customer engagement.
With the report's findings, travel brands can navigate the evolving market landscape, ensuring they engage effectively with their ASEAN customers and create customer-centric strategies for future success.
Trusted
Today's top global brands are sending tens of billions of messages per month to over 5.5+ billion monthly active users (MAU) with Braze.