AI and Machine Learning
---
Unlock Creative Potential With the Braze AI Copywriting Assistant
By
Team Braze
Jun 22, 2023
In an increasingly competitive climate, marketers are being expected to achieve more and deliver even greater results—even as they're often working with fewer resources. Getting the best results can require leveraging new marketing channels, launching more sophisticated campaigns, and optimizing existing efforts. For smaller teams, that may mean logging longer hours to churn out and refine creative assets. For larger teams, that may mean waiting for resources to become available to do so.
The upshot? That lag time involved in continuously developing and updating creative assets can lead to bottlenecks that hamper customer engagement efforts and lead to less effective outcomes.
That's why we've been working hard behind the scenes to build solutions that help Braze customers lower their creative production burden while helping them brainstorm more compelling content. Since 2017, we've invested a dedicated team of data engineers and scientists focused on building machine learning and AI into the Braze customer engagement product to enable marketers using the platform to work smarter and more effectively to engage their customers. These early efforts are already starting to pay off.
One resource that's helping marketers slash the time it takes to create and optimize campaign messaging is the Braze AI Copywriting Assistant, designed to automate copywriting tasks while serving as a creative assistant in creating compelling campaigns
What Is the Braze AI Copywriting Assistant?
The Braze AI Copywriting Assistant backed by generative AI made its debut as part of the Braze platform in May 2022. Powered by ChatGPT, a natural language generation tool, this Braze feature can help marketers swiftly generate new creative copy and messaging for engagement campaigns.
Simply provide a few details about what you'd like help writing about, and the Braze AI Copywriting Assistant will deliver suggestions that are written in your desired language and meet your desired specifications, such as short options for push notifications, subject lines, and SMS campaigns, and longer options for emails, and in-browser/ in-app messaging.
Key Benefits of the Braze AI Copywriting Assistant
A marketing copilot for busy teams of all sizes looking to speed up creative content production, the Braze AI Copywriting Assistant can be a handy resource for:

Brainstorming new ideas and kickstarting creativity for customer engagement messaging

Speeding up time to launch for new campaigns and optimizing existing ones quickly

Boosting productivity by pushing past creative blocks and freeing time to focus on strategic work

Fueling marketing agility, enabling teams to adapt campaign messaging faster than ever before

Supercharging experimentation, making it easier to create additional campaign variants to be tested and optimized

Unlocking a new way to keep messaging fresh across marketing efforts

Inspiring original and compelling ways to communicate a key message to your audience

Translating marketing messaging in real time right within the Braze dashboard

Creating short or long message variants in an instant

Reducing bottlenecks and creating content without long waits and content dependencies
Raffaella Accogli, Global CRM Manager, Activation at The Fork, who started using the AI Copywriting Assistant soon after it was released in the spring of 2022, says "I felt like I always used the same words, the same expressions, the same concept. With the Braze AI Copywriting Assistant, I can find a way to talk about the same concept using different words. And, it provides inspiration to develop new approaches."
How Does the Braze AI Copywriting Assistant Work?
Marketers can use the AI Copywriting Assistant directly from the message composer within the Braze platform.
Step 1: Open the message composer and select "Launch AI Copywriter" to get started.
Step 2: Tell us a little bit about what you'd like help with writing. Simply add some basic details, such as a product name or description, in the input field to get the AI Copywriting Assistant's creative juices flowing.
Step 3: Select what language you'd like your creative outputs from the AI Copywriting Assistant produced in. This can be a different language than the one you use to provide information.
Step 4: Let us know how much to write by providing an approximate length. The output length options are grouped approximately by channel.

Step 5: See your new copy suggestions by clicking "Generate Copy." Behind the scenes, Braze will pass the content inputs provided along to the OpenAI's GPT copy generation tool and AI-generated marketing copy will be passed back to Braze for your review.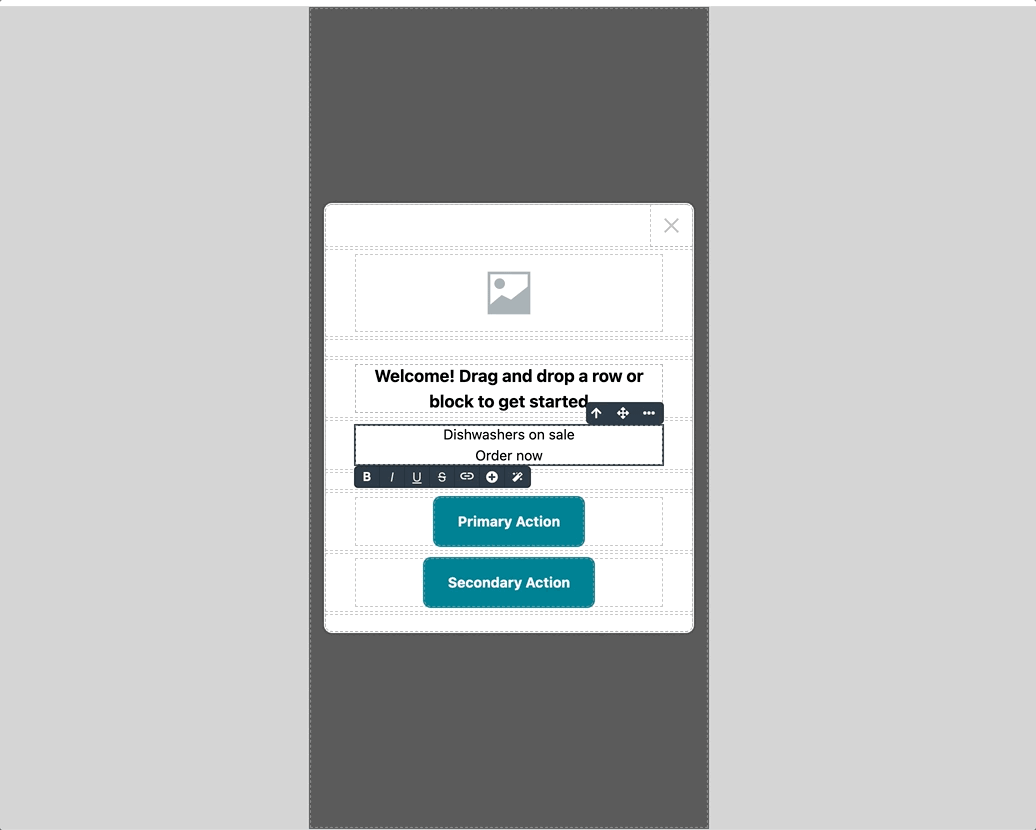 Additionally, Braze has incorporated its Copywriting Assistant tool directly into the in-app message drag and drop editor, which can make it easier for you to generate copy for in-app message campaigns more quickly. We also plan to improve the UI for other channels like email, in order to reduce the process to two-clicks.
Final Thoughts
Need fresh ideas or trying to be more productive while creating for your creative marketing assets for cross-channel customer engagement campaigns? The Braze AI Copywriting Assistant has you covered. Use this flexible, versatile tool to help brainstorm email subject lines, experiment with CTAs, and just get out of your rut.

Want to learn more about how AI can transform your customer engagement strategy? Register to join the AI in Action: Improve Every Step in the Campaign Lifecycle webinar.
---
Team Braze