Get Your Braze Gift
---
Fuel Your Mobile Customer Engagement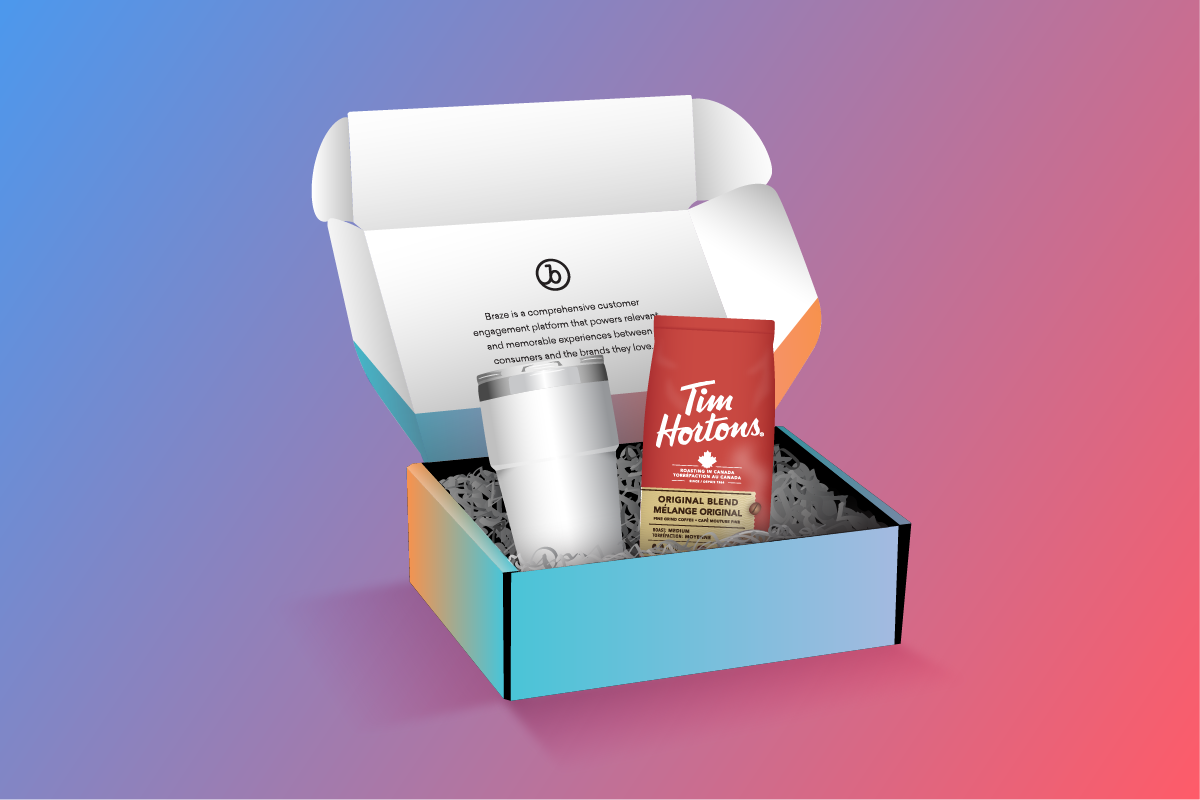 With smartphones in the hands and pockets of a majority of the people on earth, it should come as no surprise that today's best customer engagement strategies revolve around mobile. But are you getting the most out of this essential channel? Onboarding and training experts from Braze are available around the clock to support your customer engagement goals and round out your mobile strategy.
Ready to learn more? Fill out the form to the right to redeem your exclusive gift and uncover:

Inspiring strategies from leading brands like Tim Hortons and Grubhub that you can use to drive stronger business results

How push notifications and Modern SMS Marketing can increase customer engagement by up to 191% and re-engage lapsed users

A delicious surprise from Braze!
Push Notifications: What They Are, How They Work, and Why They Matter
If you're looking to master the art of push notifications to boost engagement, look no further than this in-depth guide. Learn how leading brands are expanding this channel's possibilities to boost cross-channel engagement and what you need to to get it right.
Mastering Modern SMS Marketing
SMS is arguably the most direct messaging channel out there, but requires significant investment and consideration given the strict rules around user opt-ins and message sends. Check out this exclusive Braze guide to better understand the value of SMS and make sure you're up to speed on the nuances and challenges.
Trusted
Today's top global brands are sending tens of billions of messages per month to over 5.5+ billion monthly active users (MAU) with Braze.