Clear next steps!
Our Intelligent Selection tool uncovers high-performing variants, while Canvas, our visual experimentation tool, helps you see and set new journeys.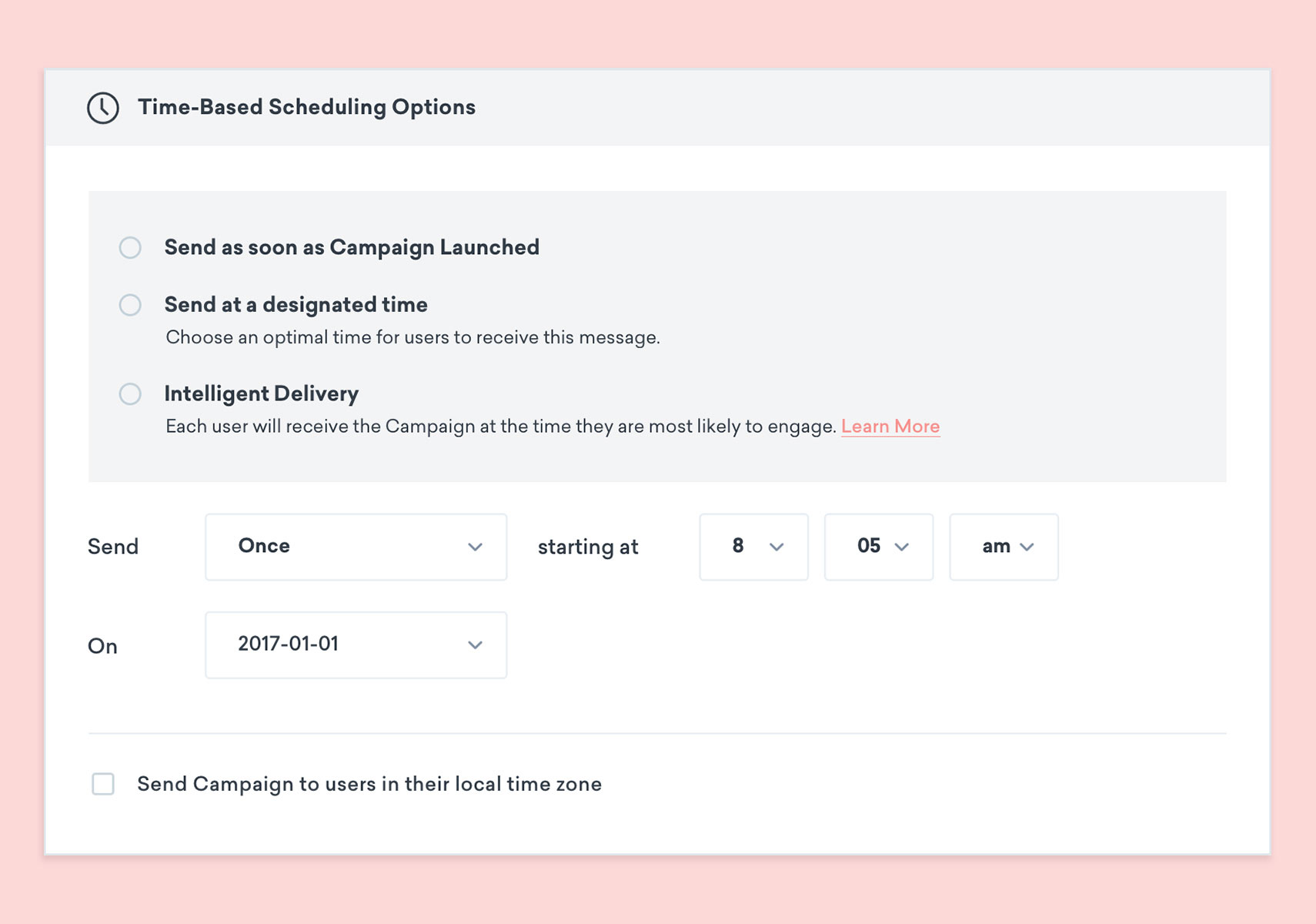 Predict and perform with AI
Our artificial intelligence will deliver data-based suggestions for any situation that comes your way.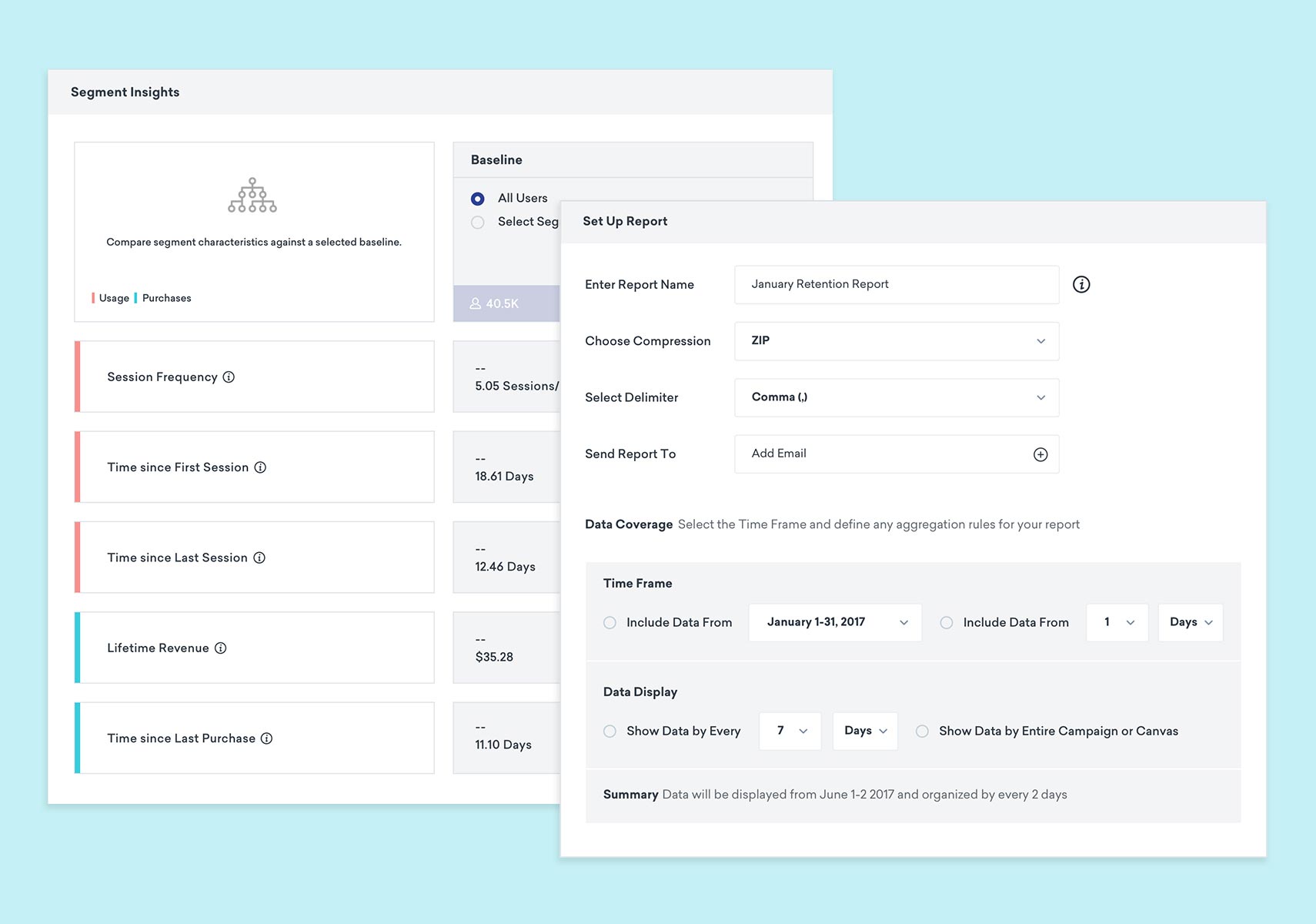 Comprehensive reports and summaries
Nothing goes unnoticed—Braze offers detailed reports for every single campaign. Each includes integrated insights and tools for a cross-channel look at what you've achieved.
After optimizing their campaigns with Braze, Urban Outfitters' overall message open rates jumped over 100%.
Seeing is Believing
ROBUST CUSTOMER PROFILES
Let customers be your guide
Your customer profiles should inform your entire approach. Age, gender, location, purchases, likes, and other key characteristics are included in each. Braze uses your customer profiles to help you segment, personalize, and optimize messaging as you go. The more you know, the better.
EXPERIMENTATION AND OPTIMIZATION
Set the bar higher
Brilliant user experiences don't just happen overnight. Test multiple message variations to see what can be improved. Use Canvas to experiment with channels, timing, triggers, segments, and other factors. Some results may surprise you...
REAL-TIME INSIGHTS
Get inspired by AI
Stuck on a specific user journey? Our Intelligence Suite can help. View your campaign's best message delivery times. Learn which variant is predicted to be most engaging and why. Measure success against a top-performing branch in Canvas. Then, let the creative juices flow.
CURRENTS
Export data on the fly
When you need to analyze performance and optimize messaging, you shouldn't have to face long waits for data. Import and export high volumes of data in milliseconds with Currents. It's the one of the best gifts we could ever give you: your time back.