Delivery Hero Explores Push Notifications' New Frontier with Push Stories
Braze launched Push Stories to push the boundaries of what's possible with push notifications. Now global food delivery brand Delivery Hero is using it to connect more vividly with its customers around the world.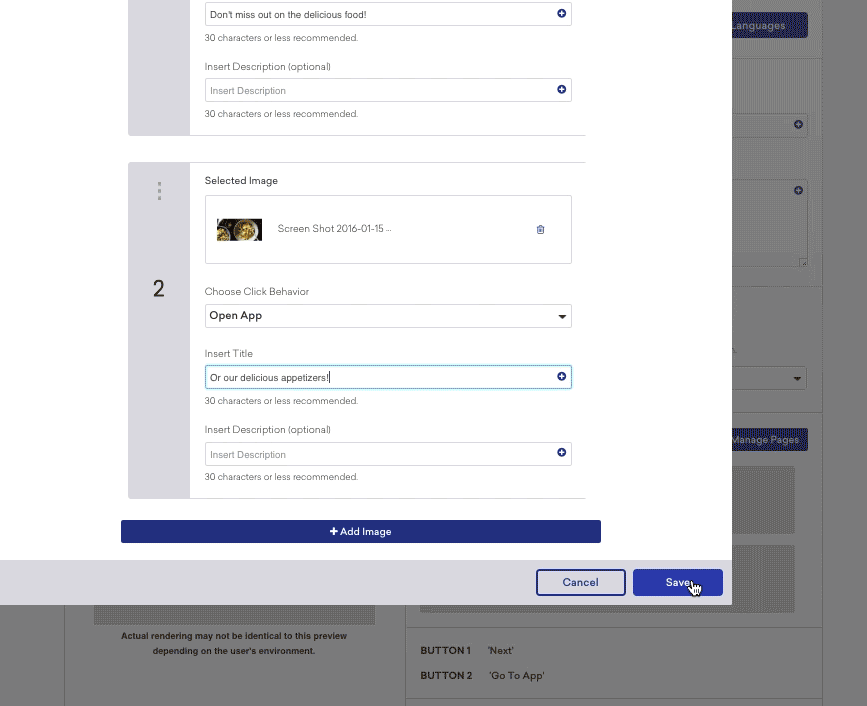 Braze launched Push Stories to push the boundaries of what's possible with push notifications. This powerful new tool makes it possible for brands to insert carousel-like interactive image galleries within individual push notifications in conjunction with interaction– and action–based buttons.
What does that mean for customer engagement? That it's now possible to create whole, involving stories within a single push.
It's been shown that adding images and other rich content to push notifications can increase conversions by 57%, successfully encouraging recipients to take action. The rich visuals and personalized content within Push Stories engage customers on an even deeper level, creating a new avenue for interaction with your brand and connecting directly with customers on their mobile home screen.
For brands, this is huge. Your customers no longer have to click through to your app to interact with you. Instead, the conversation can continue outside of your app and website, making it possible to keep your brand top of mind anytime—and to provide the rich, relevant experiences that your audience craves.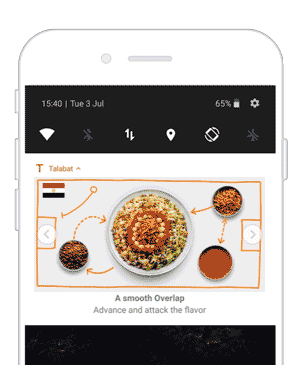 Delivery Hero: Push Stories Pioneer
Global food delivery platform Delivery Hero was one of the first brands to get onboard the Push Stories train. And there's a reason for that: innovation is at the core of the Delivery Hero brand, and they have a long history of exploring new, boundary-pushing ways to use brilliant brand experiences to connect more deeply with their customers.
That's where Push Stories comes in. Delivery Hero was seeking ways to re-engage lapsed users of their Talabat brand, one of the Middle East's leading food delivery services, in the run-up to the 2018 World Cup. They took advantage of this new tool to send personalized, highly-visual push notifications to Talabat customers who hadn't interacted with the brand in the past seven days, creating fun, engaging stories that made the case for those users to re-engage.
Interested in learning more about Push Stories and how to use it create vivid, interactive content within push notifications? Check out our Push Stories overview or reach out to a Braze representative.