Get Your Braze Gift
---
Fuel Your Customer Engagement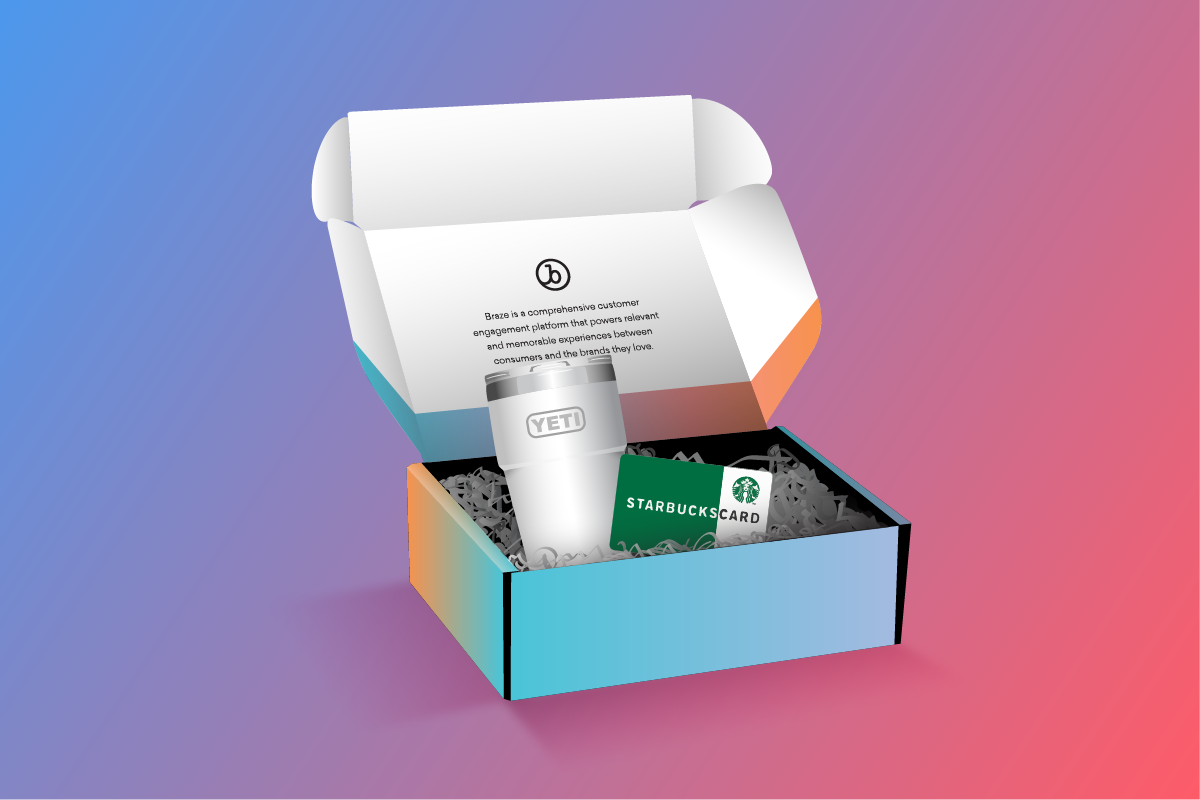 Need fresh ideas to take your customer engagement to the next level? From bespoke onboarding and training programs to round-the-clock support, the specialists at Braze are here to meet your needs, support your goals, and help guide your customer engagement success.
Interested in learning more? Fill out the form to the right to redeem your exclusive gift and uncover:

Inspiring strategies from leading brands like Tim Hortons and Grubhub that you can use to drive stronger business results

How you can use channels like emails and in-app messages to increase your email open rates and more

A delicious surprise from Braze!
Customer Engagement Platforms: A Buyer's Guide
Choosing a platform that supports real-time, cross-channel customer engagement isn't just a nice-to-have anymore: It's a necessity. But finding a solution that's tailored to your specific business needs, enables you to deliver relevant experiences, and fits seamlessly into your existing tech stack? Not so easy. So where do you start? How do you choose?
Reach Your Customer Engagement Potential With Braze
Want to reduce churn and triple the value of your messaging? Learn how Braze can help you increase customer lifetime value with comprehensive cross-channel customer engagement.
Trusted
Today's top global brands are sending tens of billions of messages per month to over 3 billion monthly active users (MAU) with Braze.