Accelerate business growth with the power of
With Braze, everyone wins
Make every message more meaningful
Deliver personalization at scale—across every digital channel and customer lifecycle stage.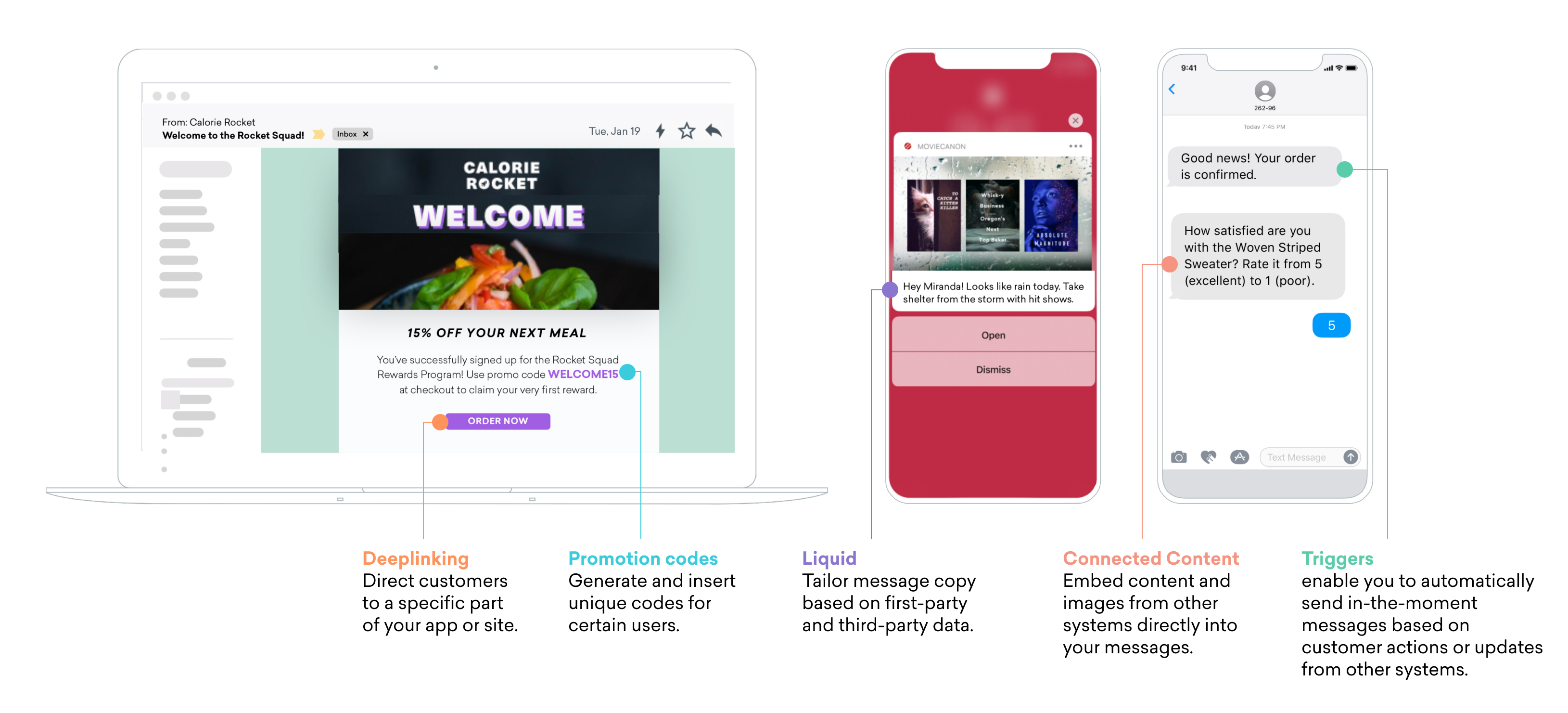 Build a winning strategy with Braze experts
Meet our team
Integrations & Onboarding
See value from the platform as quickly as possible with project management, enablement and technical solution design expertise.
Customer Success
Drive your business forward with an ongoing strategic partnership that provides guidance and support.
Tech Support
Our tech team is committed to resolving your issues quickly so you can get back to business as usual.
Join thousands of innovators who share insights daily
The Braze Connection Hub
Explore everything from how to accelerate personalization with Braze to tips for acing your customer engagement. You'll be joined by industry experts and our partners AppsFlyer, Action Rocket, Wunderman Thompson and CACI.

Watch on-demand