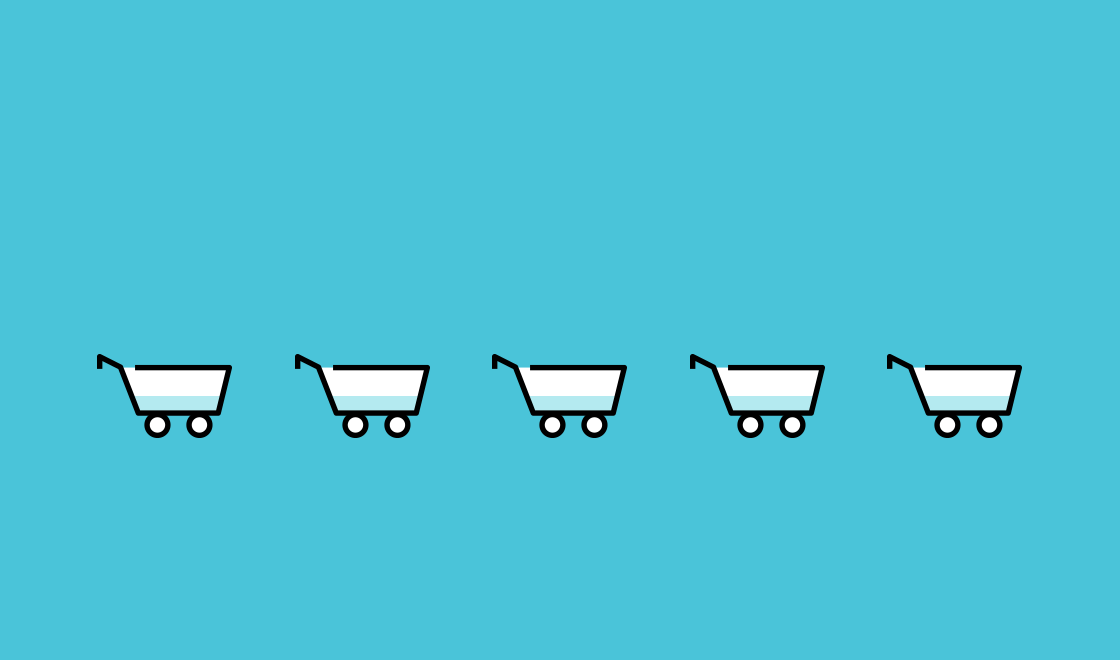 Use Cases
---
Helping Rakuten Make Shopping Even More Rewarding for Its Members—and Their Bottom Line
By
Team Braze
Apr 26, 2019
Online shopping is quick, convenient, and hassle-free. But what if it were potentially lucrative...for online shoppers? What if a company actually gave customers money to shop, literally putting cash in their pockets with every click?
That company is Rakuten. Its member customers get up to 40% cash back when they shop at more than 2,500 stores through the Rakuten Rewards website. Rakuten spares members from the hassle of points, fees, or forms. Instead, major retailers pay Rakuten Rewards a commission for each transaction, which it shares with each purchaser, either as a check or as a PayPal payment.
Rakuten succeeds only when its members make purchases at their favorite stores through the company's website. That's why the company uses push notifications to drive member traffic to its website and sales. These notifications remind members why they need to use Rakuten to get cash back. The messages also include relevant, usable content—including promo codes and deals—that seek to boost sales.
Challenge: Drive revenue through greater product engagement
Rakuten Rewards was sending millions of push notifications per day to its extensive member network, but it was using an old legacy back-end system developed in-house. As a result, the company was experiencing very low open rates. Members simply weren't engaging with the messages.
Its in-house system was also relatively unsophisticated. It didn't provide intelligence around the members who were receiving these notifications, including their resulting behaviors and actions. Rakuten Rewards needed better data about what was happening with each campaign, as well as who was viewing its content and how the content ultimately impacted its business.
To boost open rates, gain greater visibility into its member base, improve the member experience and increase revenue, the company turned to Braze. The Braze customer engagement platform delivers messages across channels, using a platform and approach that makes these messages feel more like conversations with customers.
Solution: Engage users by adding intelligence to communications
Rakuten deployed Braze as a customer engagement platform for its apps. The platform persuades members to engage with Rakuten Rewards regularly, sending them push messages to drive online visits.
Rakuten does not have a single, homogenous audience. Its audiences are made up of different segments, personas, experiences and touchpoints on the customer journey. Braze enables Rakuten to target personalized content, messaging and offers, right down to the individual member— reaching him or her at key lifecycle moments that matter to that member.
Rakuten also takes full advantage of a powerful customer journey tool within Braze. With Braze Canvas, Rakuten can test multiple variants of a particular series of messages and content. Canvas helps unlock the most efficient type, time, latency, cadence, and other engagement factors for messaging members that Rakuten know little about. It also helps Rakuten engage these members in a personalized way across multiple channels, easily and seamlessly.
Braze gives Rakuten the ability to place intelligent caps on how much messaging the company is sending out to its audiences, including turnkey rate limiting and frequency capping.
Results: Improved open rates, engagement and click-throughs
By seamlessly delivering relevant, personalized content, images and offers, Braze helps reinforce Rakuten's brand value for customers, reminding members why they need to use Rakuten Rewards.
Rakuten quickly achieved greater member engagement through the Braze platform, including:
A 10X increase in open rates
A 20% to 30% lift in app retention of users returning to Rakuten
A 50% year-over-year growth on app-exclusive days, which feature higher cash back amounts from certain merchant partners
Once Rakuten had migrated from their in-house solution and turned on Braze's rate limiting, its team saw an immediate improvement in retention. New members were staying for longer than before. Even better, by leveraging Braze tools, Rakuten saw push notification open rates increase significantly.
"We're really seeing the impact on that core engagement factor of the right people getting these messages and coming back to engage in the app," says Amol Sogal, Rakuten Rewards Director of Mobile Product. "We also see similar results on the sales side. We're now engaging a number of people on a daily basis with relevant messaging, and that's actually translating into higher sales."

What marketers can learn
One of the key takeaways from the Rakuten deployment is that its members are at different points in their customer journey and lifecycle. Braze helps Rakuten overcome this challenge by reaching every one of these points. Rakuten now precisely targets each individual member and personalize the right content and messaging — at the right time.
In addition, Rakuten has gained increased visibility about the action each individual member takes as a response to a specific campaign. Braze provides Rakuten a wealth of downstream engagement data it didn't have before, enabling the Rakuten Rewards team to see the results of each messaging interaction.
Many other organizations have used Braze to provide targeted, customized messaging that achieves meaningful results. Check out our customer stories to learn more.

---
Team Braze