City x City
---
FORGE City x City On Demand | Europe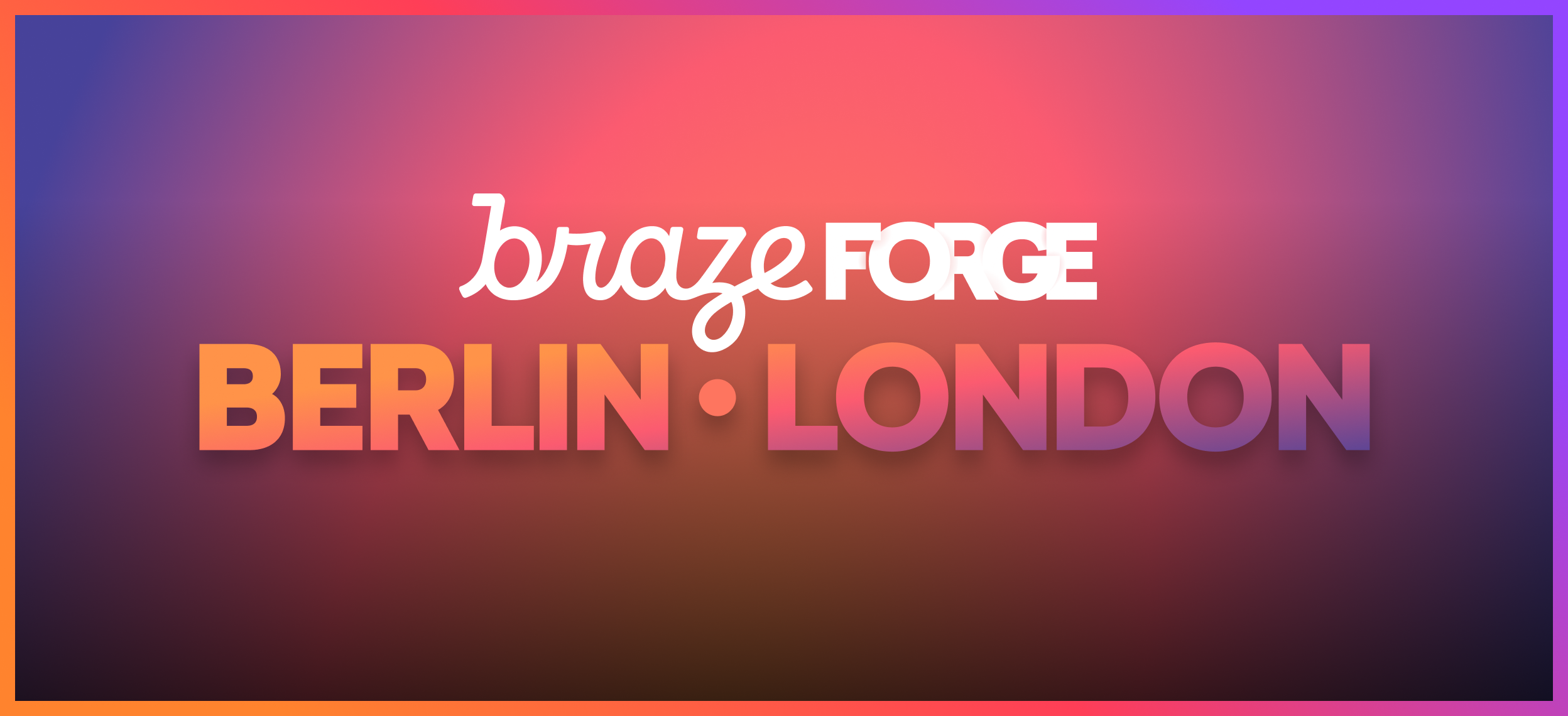 As today's modern consumer jumps from device to device, how can brands understand the needs of their customers and deliver cohesive and personalised experiences at scale? Access intimate fireside chats and hear first-hand experiences from speakers at leading brands including Bloom & Wild, Gorillas, Reed Online, TIER Mobility and more.
Watch On Demand Anytime, Anywhere
Learn how to collect and leverage data to build a best-in-class customer engagement stack.
Gain exclusive insights and actionable tactics throughout our interactive workshops and sessions.
Discover why cross-channel engagement is such a priority for leading brands and how it can positively impact revenue.
Trusted
Today's top global brands are sending tens of billions of messages per month to over 5.5+ billion monthly active users (MAU) with Braze.