Braze AMA
---
Sort Out Your Customer Journey With Canvas Audience and Action Paths

When: Tuesday, December 7 | 11am - 12pm EDT
Where: Braze Bonfire
We're devoting this month's Ask Me Anything in Bonfire to the latest additions to Canvas. If you attended our Fall Product Webinar, you'll know that we're serving up more responsive journeys via Canvas Action Paths. This new Canvas component makes it possible for marketers to sort their users into different journey paths based on the specific actions they take (or don't take) during a given timeframe. This supports more relevant, impactful messaging step by step and experience by experience.

Wondering what Canvas Audience Paths offers? This new Canvas step replaces the need to create excessive audience-based full steps, allowing you to combine what might have been 8 full steps into one! Let's say you're a streaming app who is using in-app message surveys to determine what your customer's favorite genre is. You can use Canvas Audience Paths to send recommendations based on that choice by bucketing users based on their preferred genre.

Join members of the Customer Success and Product teams at Braze to exploreCanvas components and how each of these new features can help you uplevel your customer engagement strategy and personalization.
"Ask us anything about Canvas"
Steven Camina
Group Product Manager
Grant Kaplan
Strategic Customer Success Manager
Kevin Rogers
Principal Customer Success Manager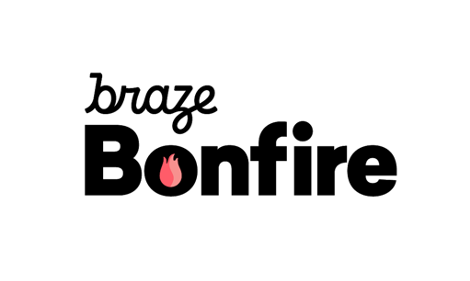 Braze Bonfire is our virtual customer Slack community.
Register to join at braze.com/bonfire. If you've already joined, look out for the #ama channel to participate!
Trusted
Today's top global brands are sending tens of billions of messages per month to over 5.5+ billion monthly active users (MAU) with Braze.