February 2020
Retention Reports
Braze is proud to now offer Retention Reports for campaigns. This feature helps measure user retention for users who have received any message in a specific campaign. Retention Reports can be found conveniently on the Campaign Analytics page within the dashboard.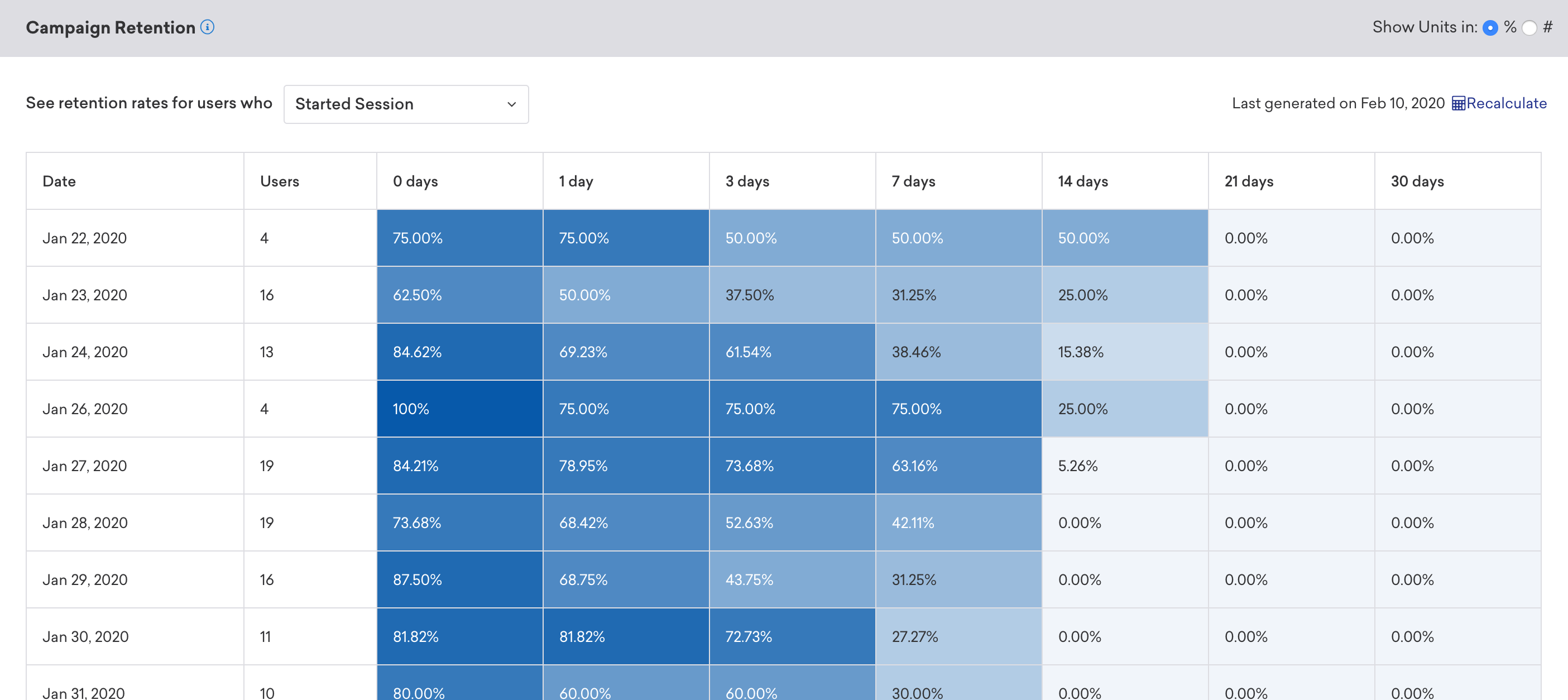 important:
As of January 13th, 2020 this feature is not yet available to our client deployed in our EU region or our HIPPA-compliant cluster. We will make this report available to those regions as we continue to deploy functionality across our entire platform.
New email Content Block API endpoint
You can now update your Email Content Blocks via API!