The Cross-Channel Difference: How Breaking Down Silos Can Boost Engagement More Than 800%
1. INTRODUCTION
We're living in a cross-device, cross-platform, cross-channel world. And that means there's no one messaging channel that can reach everybody effectively. Email isn't the be-all, end-all anymore—though you might not know it from the way some brands message their customers. Think push notifications. Think in-app messages. Mobile has blown up in the last decade, and that's made mobile channels an essential part of the customer engagement equation.
Each of these channels has unique strengths. But too often, push, email, and in-app messages get used in a vacuum, limiting their impact. Sometimes that's because departmental silos are complicating the coordination of email and mobile marketing campaigns—and sometimes it's because key stakeholders don't understand the lift you can see by combining channels.
2. BELIEVE THE HYPE: CROSS-CHANNEL MESSAGING CAN BOOST ENGAGEMENT BY MORE THAN 9X
We've known for a while that using multiple messaging channels to reach customers has a positive effect. But it's one thing to know that a cross-channel strategy is smart business and quite another to understand how much adding a second (or third!) channel can boost customer engagement.
To give brands that kind of perspective, Braze dug deep into cross-channel's nitty gritty to better chart how using multiple channels drives engagement, and where we see the biggest lift. To get there, we looked at more than 300 million users around the world and examined how their engagement was affected by the messaging channels (email, push notifications, and in-app messages) that were used to reach them.
So, what did we find? That cross-channel campaigns can have a profound impact on customer engagement. In fact, users who received cross-channel messaging from brands saw engagement rates as much as 844% higher than individuals who were sent no messages. That's not just a nice boost—that's transformative.
3. SINGLE-CHANNEL MESSAGING MOVES THE NEEDLE—BUT CROSS-CHANNEL CHANGES THE GAME
Different messaging channels perform differently—both on their own and in combination with other channels.
But our analysis found that no matter what channel brands leaned on to communicate with customers, the act of sending direct messages was associated with higher levels of engagement. According to Braze's findings, users who received messages from brands exclusively using a single channel (either email, push, or in-app messages only) saw average engagement levels that were 179% higher than users who received no messages at all.
What does that mean in concrete terms? That sending an email or a push or an in-app message could be the difference between a lapsing user who's visiting your app a couple times a month and an active customer who's engaging weekly.
Messaging Moves the Needle (But Cross-Channel Engagement Changes the Game)
Single Channel
Received Single-Channel Campaigns Only
179%
increase in engagement
Cross-Channel
Received Cross-Channel Campaigns
642%
increase in engagement
Directly messaging users with push notifications, email, and/or in-app messages was associated with a major increase in engagement, compared to individuals who received no messages
But as sizable as that lift is, it's eclipsed by the boost associated with a cross-channel approach. Our analysis found that when customers received outreach in two or more channels, their levels of engagement were 166% higher than the single-channel rate and 642% higher than for customers who received no messages.
To put that in perspective, leveraging multiple channels could potentially turn that active user who's engaging weekly into a loyal customer who's opening your app every couple days. When it comes to bang for your customer engagement buck, it's hard to beat that kind of lift.
4. BETTER TOGETHER: DON'T LET SILOS LIMIT EMAIL EFFECTIVENESS
When it comes to customer engagement, we're in a moment of flux.
As more of the key interactions that take place between customers and brands move online and the borders between different digital platforms become less distinct, existing customer engagements silos are becoming an increasingly serious problem for brands. In fact, leading technology analyst firm Gartner predicts that these sorts of silos are going to be one of top three causes of customer dissatisfaction for enterprises by 2020. You can see the pitfalls created by silos—and the massive upside that can be unlocked when brands successfully take steps to break out of them—when it comes to email.
For many enterprise brands, email is central to their efforts to reach and engage their customer base, while push notifications, in-app messages, and other mobile-focused channels are managed by separate teams with different goals and priorities. Without the right tools and a commitment to effective cooperation, it's easy for those divides to calcify into silos. But those silos could potentially undermine the impact of your email marketing efforts. Our analysis suggests that brands that send email to customers without pairing it with other messaging channels may be leaving significant engagement gains on the table.
Email Can Be Transformative (But Only If You Break Down Silos)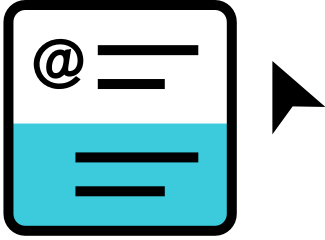 Email Only
45%
increase in engagement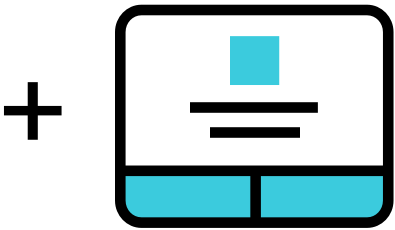 Email + In-App Messages
315%
increase in engagement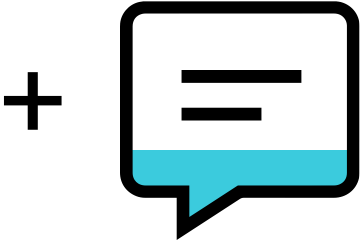 Email + Push + In-App Messages
543%
increase in engagement
While email significantly boosts engagement among recipients compared to individuals who received no messages, pairing email with other channels unlocks its full potential
Braze found that users who only receive email see 45% higher engagement than those who receive no messages at all. That's nothing to sneeze at—45% is a notable lift. But brands that are able to work effectively across teams to coordinate their email outreach with mobile messaging can reap far stronger results. Adding in-app messaging to email outreach, for instance, is associated with a 186% increase in engagement, while pairing in-app messages and push with email results in users with engagement levels that are 54% higher than individuals who received cross-channel messages that included just email and in-app messages.
What does that mean for enterprise brands struggling with silos? Well, that if you're in a competitive industry, finding ways to work effectively across teams to maximize the impact of your email strategy could be the difference between the success and failure of your overall engagement efforts.
5. RISE ABOVE DISTRACTION: HOW CROSS-CHANNEL MESSAGES EXTEND THE BRAND EXPERIENCE
Over the last decade, the rise of mobile and other emerging technology platforms has given consumers endless ways to interact with brands online. Think websites and native apps, smart speakers and smart watches, and a whole lot more. But that bounty has made it harder for individual brands to attract and hold their customers' attention. The average person uses less than half the apps installed on their phone each month—and only about nine on a daily basis.
For brands, that creates a major opportunity to increase engagement and strengthen brand loyalty using so-called "push" messaging channels—such as email and push notifications—to re-engage customers who aren't yet in the habit of engaging regularly on their own. But our analysis found that these kinds of channels are most effective at driving that kind of loyalty when they're used as part of a cross-channel approach that also includes a "pull" channel like in-app messages. When push is paired with in-app messages, for instance, users engaged at a rate 224% higher than individuals who were targeted for push messages alone. There's a similar dynamic playing out in connection with email, where adding in-app messages was associated with a 185% jump in engagement, compared to users who received email alone.
That's a big lift, and one that could potentially have a major impact on long-term loyalty. And pairing complementary channels makes it possible. With this sort of approach, email and push do the heavy lifting outside the app to encourage customers to come back, while in-app messages provide important context and guidance once they actually return, extending and deepening users' brand experiences across channels.
6. CONCLUSION
Cross-channel messaging matters. It allows brands to reach customers more effectively and makes it possible to have a big, tangible impact on the engagement levels for the people they reach. But to get the full benefit of cross-channel, you've got to zero in on the channels themselves.
Looking for a deeper understanding? Study up with Braze's exclusive messaging channel guides:
7. METHODOLOGY
This analysis examined the number of app opens and campaigns received associated with more than 300 million user profiles with a first session occurring in July of 2017. Engagement was defined for the purposes of this analysis as the number of app opens logged by a given user; engagement statistics were calculated and averaged at the user level.