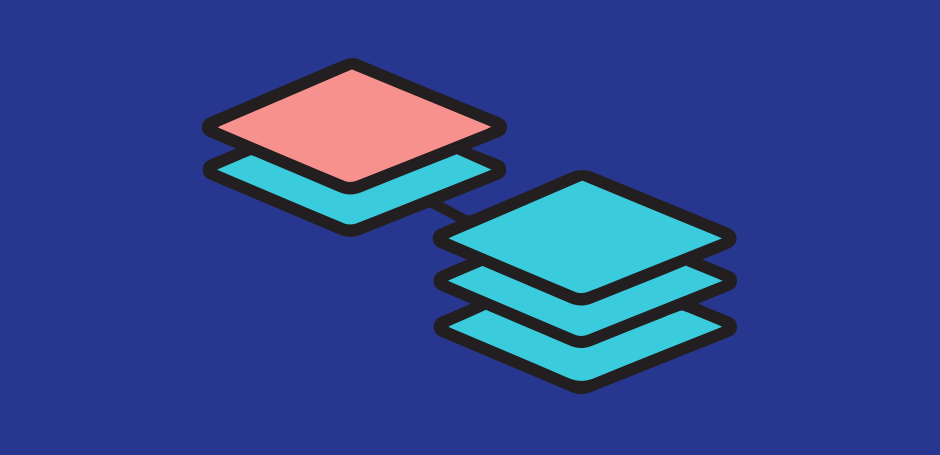 Marketing Ecosystem
---
What Does Your Brand's Marketing Tech Stack Look Like?
By
Mary Kearl
Dec 13, 2017
It's official: Marketing teams are spending more on tech than they are on paid advertising on paid advertising.
So what are the kinds of questions and issues companies are spending that kind of money ($127.7 million on average) to address? They'll likely sound familiar:
Build or buy?: Is your team capable of building an in-house solution that meets your company's needs that can also keep up with the changing demands of the industry? Is this a good use of your team's time and resources?
Will it work?: Can the right combination of tools drive better customer experiences and edge out competition?
Here's how five brands across industries—hospitality, ecommerce, gaming, and dating—have built and are iterating on their marketing stacks, and what payoffs they're seeing from leveraging these suites of tools to support and refine their strategies. The key takeaways? No two stacks are alike, and, like we've learned from all good home improvement shows, once you start you're never really done building.
Lyft
Top marketing tech stack priority: Drive a seamless customer experience
The marketing tech evangelist: Milan Thakor, Passenger Engagement Lead
Lyft's philosophy for approaching the stack:
"We have a heavy focus on experimentation at the company at large and as we're thinking about marketing tech—both tools for engagement and how we want to be as an engagement team—we wanted to make sure we plugged in that experimentation framework really, really well. Being experiment focused was the number one thing. We want to be driving core business metrics and driving our business forward, so that was really important to considering how we build our stack."
"We want to be improving people's lives with the best transportation, and part of being the world's best transportation is making the customer experience as seamless as possible. Anything we can do to do that is…what we're trying to test into."
Other key factors Lyft considered?
The speed and capabilities of external marketing tech stack solutions: They need to work quickly, much more nimbly than internal Lyft resources would otherwise be able to, explained Thakor, allowing the team to build and test campaigns more strategically
Must-have marketing tech stack components:
The ability to pass data back and forth between internal (legacy) and other third-party systems
The ability to analyze critical data in one connected system
Support experimentation of:

Messaging
Promotions
Differentiation of driver and passenger experiences and overall strategy
Ibotta
Top marketing tech stack priority: Deliver the right messaging at the right moment
The marketing tech evangelist: Rich Donahue, SVP Marketing
Ibotta's philosophy for approaching the stack:
"What we're trying to do is just get smart with communication."
"Ultimately, for us it's about leveraging the tools to connect people with the right content. We've got more and more content. We've got more and more ways for you to earn cash when you go shopping, but if you're not going to be going to the grocery store, I don't want to be sending you a message. It takes away from all the good stuff that we're sending."
"We pride ourselves on optimizing our experience, making sure that everybody's getting the right thing at the right time."
"If we can deliver the right value to you in that moment—that first experience onboarding—then you're going to be more likely to come back, and if we can continue to deliver that value ongoing, then you're probably going to stick with us for a while."
Other key factors Ibotta considered?
The ability to drive downstream conversions: App installs that don't drive revenue aren't a priority but what will move the business (i.e. grow revenue) is top of mind for Ibotta
Must-have marketing tech stack components:
Tie-ins to internal data
Cross-channel capabilities across email, push, in-app
The ability to support retargeting of key segments via paid advertising
OkCupid
Top marketing tech stack priority: Keep up with industry capabilities
The marketing tech evangelist: Mike Cirello, Software Architect
OkCupid's philosophy for approaching the stack:
"For most of our history, we felt like we were ahead of the curve on all of these technologies with what we were building in house, but as more and more of these components got better and better over the last three or four years, it got to the point where we realized the obvious: That we were going to be better served by building a new stack."
"We've really seen the advancements in the industry, and starting last year undertook a big effort to" to switch gears from in-house technology to sourced marketing stack technology to keep up with industry capabilities.
Must-have marketing tech stack components:
Data warehouse
Data management layer
Business intelligence
Lifecycle engagement platform
What is OkCupid looking to integrate in the future?
Advertising campaigns
An in-house product experimentation framework
Customer support tools
Dots
Top marketing tech stack priority: Better in-app monetization
The marketing tech evangelist: Chris Deaner, VP Engineering
Dots's philosophy for approaching the stack:
"With Two Dots, we weren't very good at monetizing in the beginning. We tread lightly there. And that turned out to be good for us because we were retaining, and so it's a free-to-play app, you get people in, you get them to enjoy the experience, and then after a while you want to have a business so you try and see if they want to buy something." And that's where pairing third-party technology with internal data helped Dots enact strategies for increasing in-app revenue.
Today Dots uses its marketing tech stack to:
Segment users by what they want to buy at any given time, leveraging:

User habits
Player type
Purchase history
Game level

Create custom offers for these custom segments
Avoid over-messaging (avoiding app abandonment or, worse, uninstalls)
Drive cost per install (CPI) down by cross-promoting its other gaming apps
How to build a connected marketing tech stack
With the building blocks—a lifecycle engagement platform, data warehouse, business intelligence tools—in place, the challenge is creating a seamless experience for marketers and the customers. The right marketing technology ecosystem can break down data silos and kickstart greater customer connections.
---
Mary Kearl
Mary Kearl is a writer and digital strategist, who has led email, social media, and content marketing for several brands. She has helped launch six mobile apps and one niche social network and is always up for a good Netflix/Hulu/Amazon Prime binge recommendation or travel tip