Archive templates
Archiving templates can help better organize and manage your templates. This reference article covers how to archive templates in the Templates & Media section of the Braze dashboard.
Archive an individual template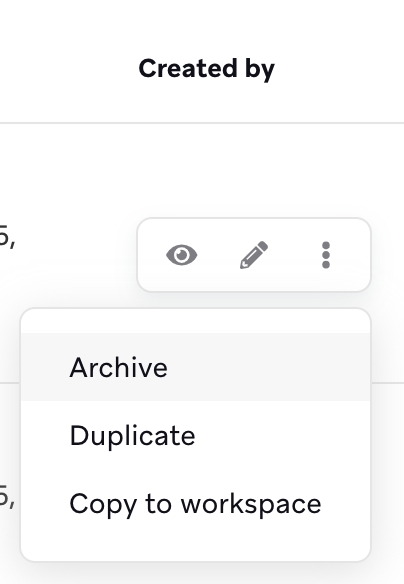 To archive an individual template, click the settings icon on the template grid screen and select Archive.
Archive multiple templates
To archive multiple templates, select the checkbox next to each template that you want to archive. After you've selected multiple templates, click Archive Selected. You can find your archived templates by selecting Archived under Show in the template grid.