Neura Integration
Braze enables you to unlock the power of real-world engagement opportunities and drive effective and intelligent customer journeys. Braze provides a seamless product integration with consumer-centric intelligence company Neura. Transform Neura's live consumer insights into action in near real-time using Braze to create personal experiences between users and your brand.
Leverage Neura's True Personas™ segment users based on their behavioral traits.
Leverage Neura Moments™ when triggering campaigns to deliver personal messaging experiences.
Integration Details
To get started, ensure that the Braze and Neura SDKs are properly integrated for Android and iOS.
To integrate the Neura SDK you simply add a few lines of code to your AppDelegate on iOS or MainActivity class on Android. You'll then begin receiving Neura Moments™, on the device or to a webhook, as Braze custom events. You'll also gain the ability to segment users based on their real-world lifestyles and habits, True Personas™, and turn those into Braze user attributes.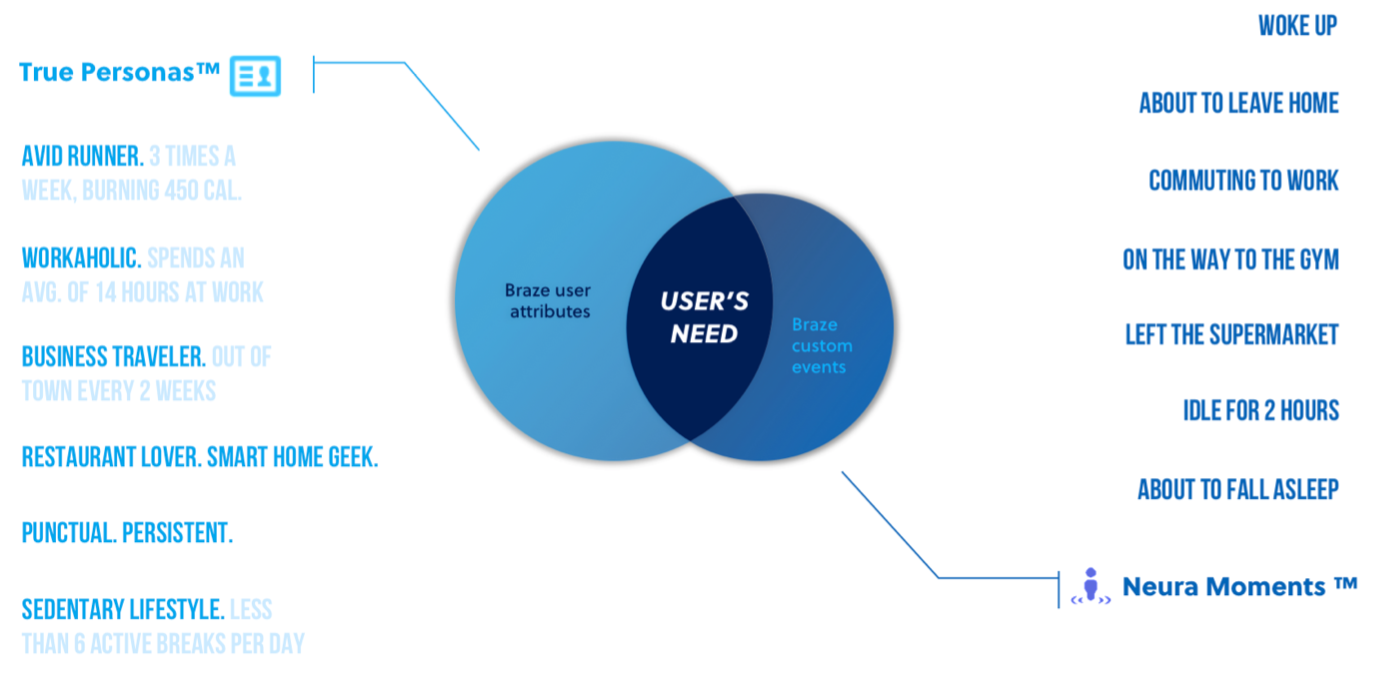 In order to properly map the Braze and Neura SDKs, you will need to set the external_id chosen by you as the external_id inside Neura's SDK. Neura will add a user alias with Neura's id to bind between the ids.
Next, find your App ID on the Developer Console section of the Braze Dashboard and create a new API Key with users.track and users.alias.new permissions.
Enter your Braze REST API Key and (optionally) App IDs in the Neura Console (for each integrated mobile platform):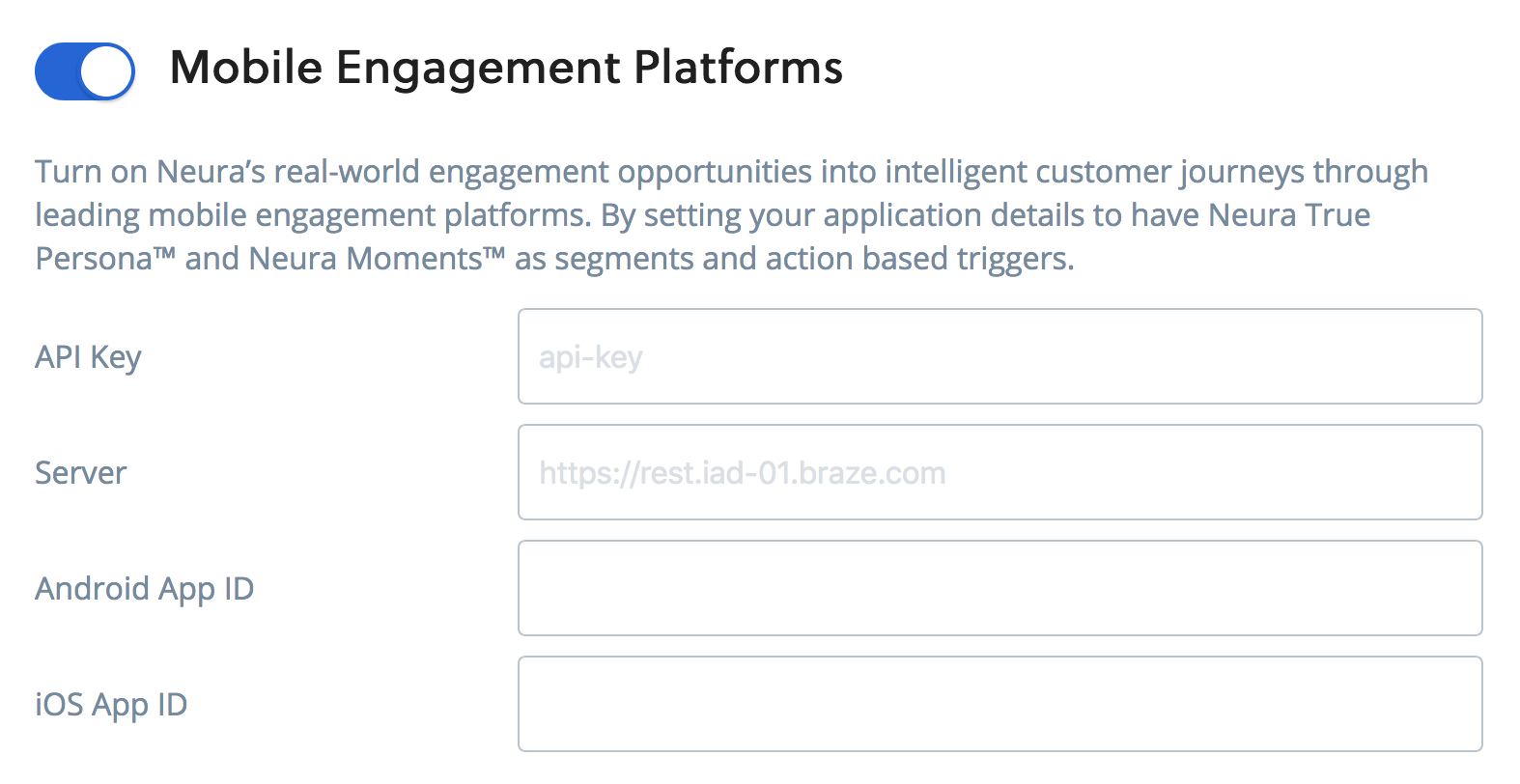 Once you have configured the Neura Console, the Neura API will automatically uncover engagement opportunities and forward them to Braze, allowing you to target and segment your customers. See the Neura developer site for more details, tutorials, and FAQs.
note:
The Neura SDK requires that you enable location services.