Zapier Integration
Zapier is an automation tool that links software services together, similar to IFTTT (if this then that) for enterprise software. Utilizing Webhooks and API Triggered Campaigns, Braze can integrate with Zapier
Step 1: Add WordPress as a Trigger and select New Post after you connect your account: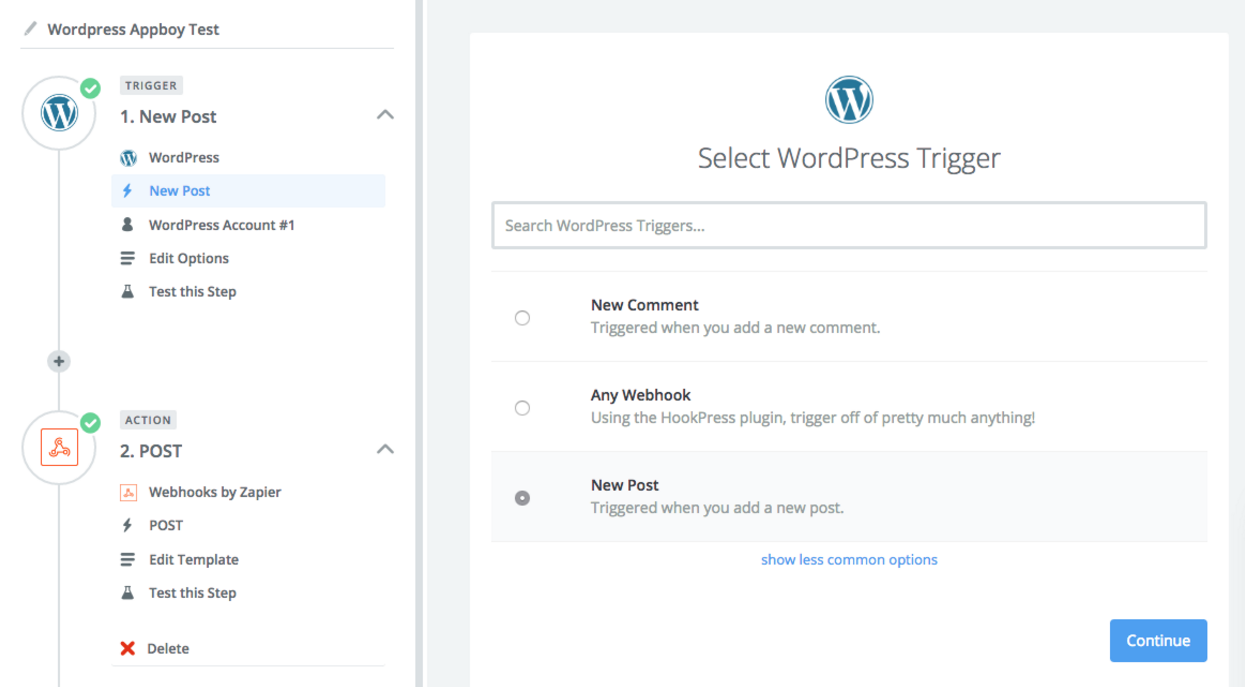 Step 2: When Post Status is Published: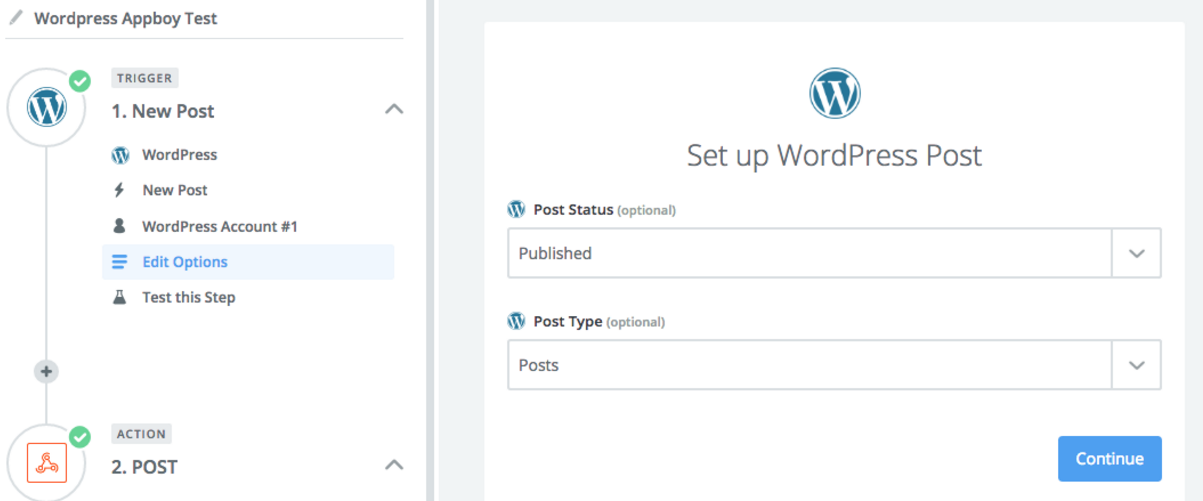 Step 3: Add an Action "Webhook":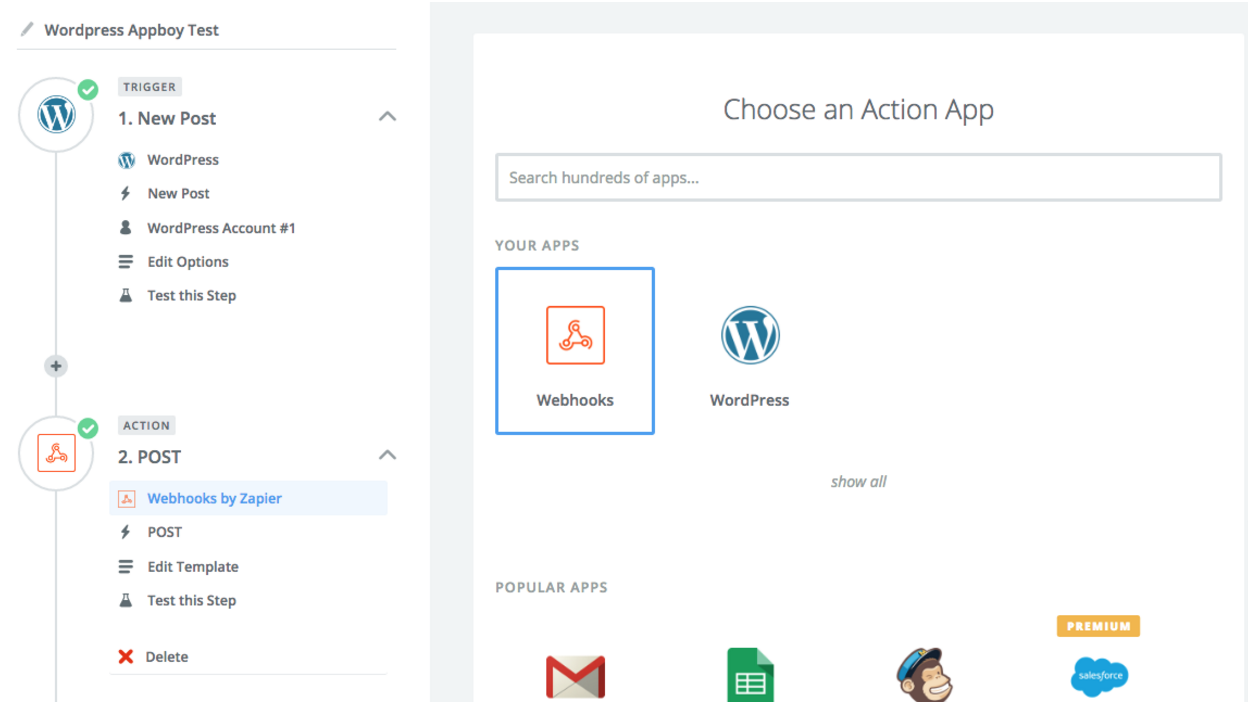 Step 4: Choose Post as the Type: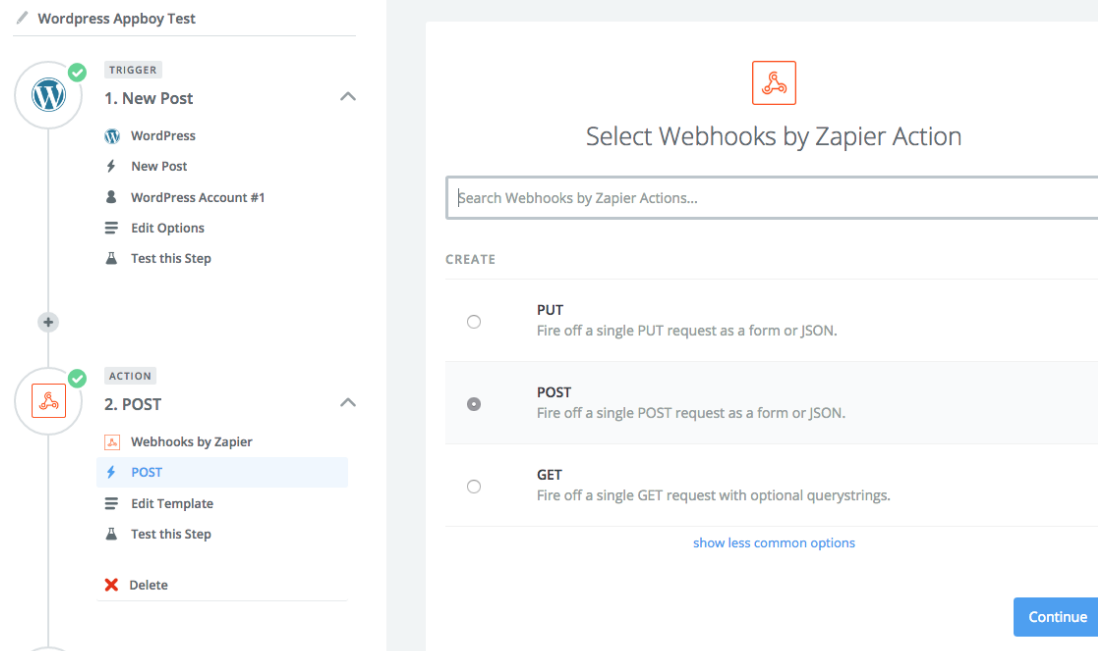 Step 5: Setup Braze Post:
URL : https://rest.iad-01.braze.com/campaigns/trigger/send
Payload Type : JSON
Data : trigger_properties__name, api_key, campaign_id

The above is an example for customers on the US-01 instance. If you are not on this instance please refer to our API documentation to see which endpoint to make requests to.
Step 6: Create a Braze Campaign: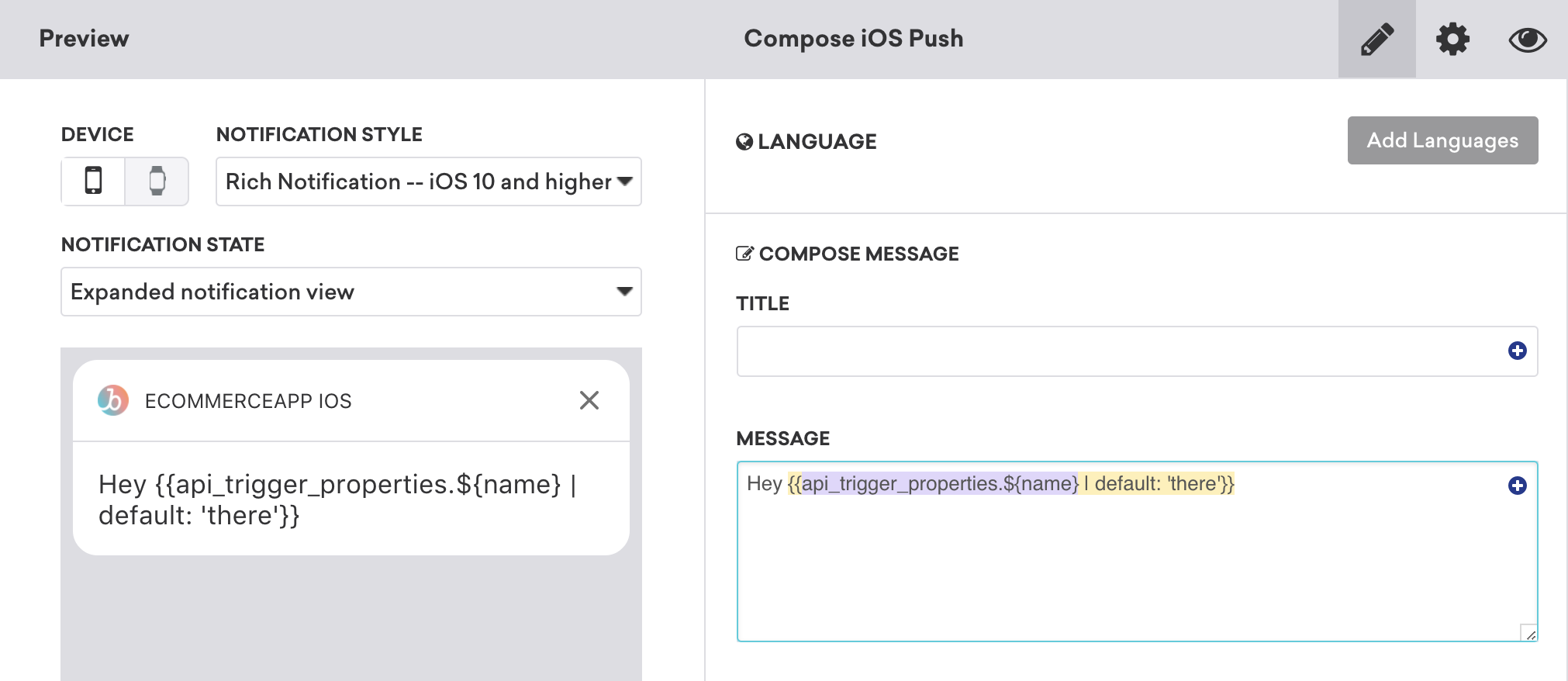 You can also use trigger_properties with Liquid to filter what or if the message is sent.