In-app messages
In-App Messages help you get content to your user without interrupting their day with a push notification. Customized and tailored in-app messages enhance the user experience and help your audience get the most value out of your app. With a variety of layouts and customization tools to choose from, in-app messages engage your users more than ever before.
To see examples of in-app messages, check out our Case Studies.
In-app message types
Braze currently offers the following default in-app message types:
Slideup
Modal
Full
HTML Full
Each in-app message type is highly customizable across content, images, icons, click actions, analytics, display, and delivery.
All in-app messages are subclasses of the ABKInAppMessage, which defines basic behavior and traits for all in-app messages. The in-app message class structures as following: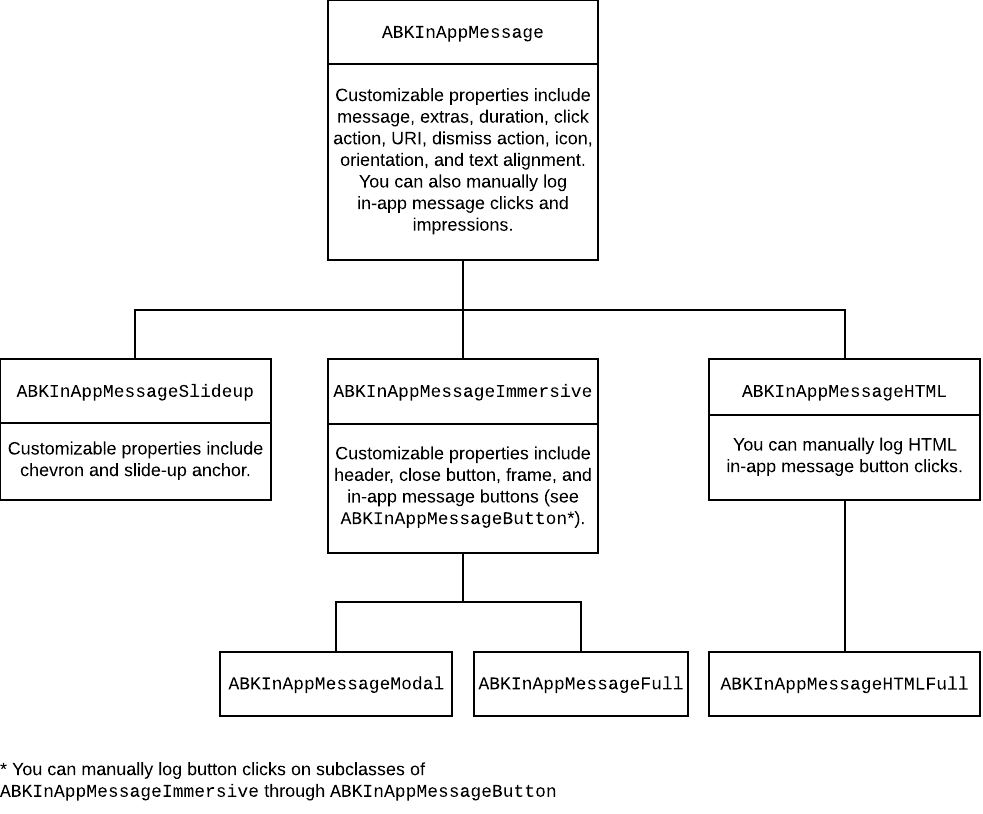 important:
By default, in-app messages are enabled after completing the standard SDK integration, including GIF support.

Note that integration of SDWebImage is required if you plan on using our Braze UI for displaying images within iOS In-App Messages, News Feed, or Content Cards.
Expected behaviors by message types
These are what it looks like for your users to open one of our out-of-the-box in-app message types.